Accordingly, the Resolution has set a number of specific objectives: Striving to achieve 8.9 million visitors by 2025 (10 - 12% international visitors), VND 23,300 billion revenue from tourism activities and 10-11% contribution to the province's GRDP; By 2030, striving to achieve 16 million visitors (15 - 20% international visitors), VND 63,000 billion revenue from tourism activities and 12-13% contribution to the province's GRDP; At the same time, planning and building a legal and policy foundation for Mui Ne National Tourism Area to become one of the leading destinations of the Asia-Pacific region.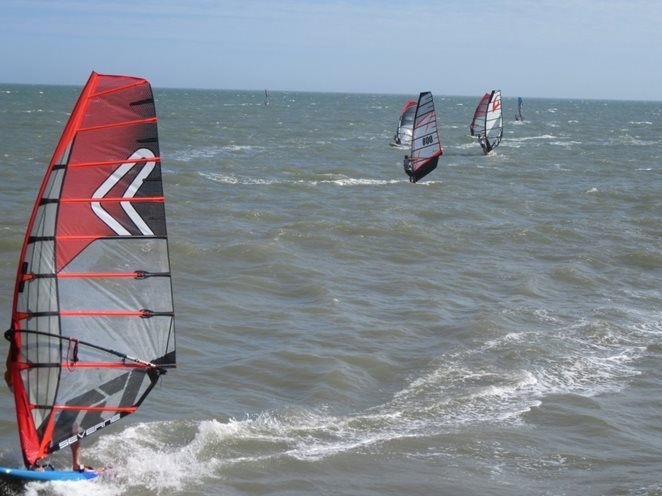 Towards actualizing the above goals, the People's Committee of Binh Thuan has recently issued a plan to implement Resolution No. 06 of the provincial Party's Executive Committee (term XIV) on tourism development to 2025 and orientation to 2030. Among the tasks and solutions to be implemented in the coming time, it is worth noting that Binh Thuan will focus on completing infrastructure, attracting investment, diversifying development and improving the quality of tourism products...
To carry out this task, the Department of Planning and Investment will process to review and build a list as a basis that it can call for strategic investors with brand, reputation, capacity and experience to deploy large-scale projects in areas with potential for tourism development. On the other hand, it also seeks investment in tourism complexes, high-class resorts associated with recreation, entertainment, commercial, sports, casino, health care, recovery and beauty services.
Investment calls for projects such as parks, sea squares, marinas, extreme racing sports on sand, diving, etc. are promoted. Regarding outbound traffic, the provincial appropriate departments will coordinate with relevant ministries and central branches to urgently construct and finish a number of key projects such as the Eastern section of the North - South expressway passing through Binh Thuan, Phan Thiet airport project, upgrading coastal trunk roads to promote tourism and marine sports.
The Department of Culture, Sports and Tourism is assigned to focusing on building a plan to diversify tourism products of Binh Thuan in the new period in order to attract more tourists, which encourages diversification and elevation of tourism products such as MICE and Wellness tourism, drone light show or exploring tours at sand dunes - lakes - waterfalls (Bau Trang lake, Da Mi lake, Ba waterfall...). In addition, it also coordinates to exploit the Ta Nang - Phan Dung tourist route, the "forest to sea" tourist route or the "land - sea - island" tourist route in Binh Thuan. Along with that, the construction and development of windsurfing tournament PWA World Cup Mui Ne - Vietnam (within the annual tournament system of PWA World Windsurfing Association), hosting international golf tournaments (within PGA World Golf Association system) are promoted.
Also, in order to further diversify tourism products, the Department of Culture, Sports and Tourism, together with other sectors and local authorities, will continue to survey and evaluate the potential of attaching responsibility to agricultural and forestry activities towards building a variety of ecotourism products from forests, lakes, waterfalls, gardens and farms. Furthermore, investment in the development of souvenir products, authentic local cuisine to make a difference and uniqueness for Binh Thuan tourism is also reinforced. Together, a number of relevant departments and branches will promote the development of the province's OCOP products to serve the development of community-based tourism, implement models of community-based tourism associated with management in aquatic resources preservation.
The reality shows that after the Covid-19 epidemic is basically under control, the tourists' needs of "traveling" to experience in the new normal period is huge. However, the competition to attract tourists is even fiercer. Therefore, it is necessary for Binh Thuan to proactively increase investment attraction, diversify and improve product quality, not only to deserve a "bright spot" on the tourism map of Vietnam, but also towards rapid recovery and sustainable development in the post-pandemic era.
"Implementing the plan, Binh Thuan Tourism Association will encourage businesses to promote the development of leisure tourism associated with MICE and Wellness tourism and at the same time, conduct research to innovate and improve the quality of products and services, renovate product lines towards attracting and serving a variety of target customers, especially long-stay and high-spending tourists..."