Many cities have to ban people from garden watering, car washing, and pool fulling for saving water on essential activities. Dead fish, boats in depleted lakes, burning grasslands, cattle without food, fires spreading on a large scale, and rivers now becoming small streams, etc.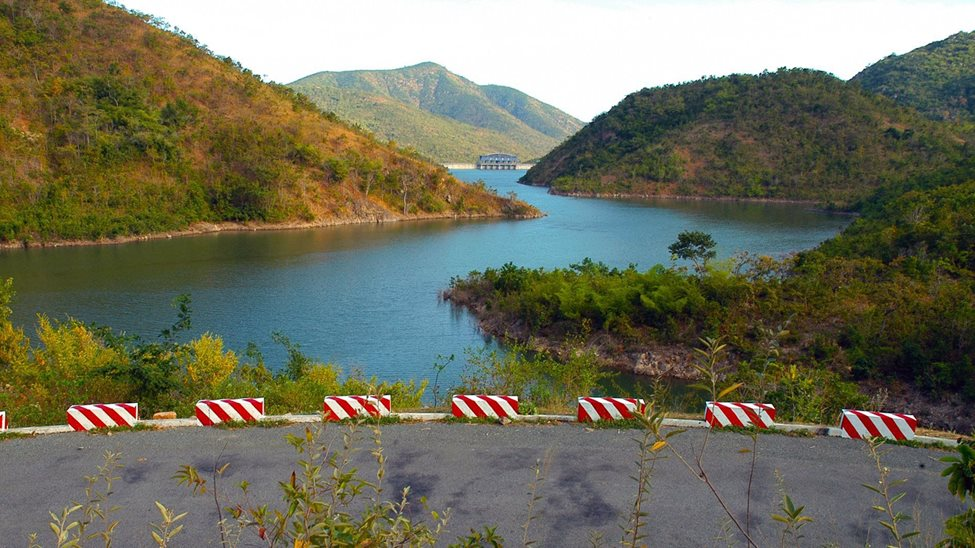 Binh Thuan is famous for the top driest province in the country with abundant sunshine and lack of rain all year round. Thus, Binh Thuan people are more sympathetic to the hardships of European farmers at this time. Binh Thuan farmers not only have tough dark skin but also have a high tolerance and adaptability as they often face drought. To store water for the dry season, Binh Thuan people build large reservoirs, dig ponds lined with canvas to save water in the garden, create rainwater tanks, apply drip irrigation to save water, etc. The province has also accumulated several valuable experiences in developing irrigation systems, regulating irrigation water, organizing production, and transforming the structure of crops that use a lot of water (such as rice) to dry crops that use less water but bring great efficiency.
Over the past 30 years, there have been large irrigation projects such as Song Quao, Ca Giay, Song Long Song, irrigation works Phan Ri - Phan Thiet, Ta Pao dam, Song Dinh 3 lake, Song Mong lake, etc. Song Luy lake, and so on. The 15 canals connecting to the irrigation network with a scale of 265 km have been built to transfer water to dry areas. In the harsh natural conditions, Binh Thuan people have taken the initiative to "link" water reservoirs with the aim to maximize the efficiency of the irrigation works that have been built.
Thanks to the above-mentioned efforts, after 30 years of re-establishing Binh Thuan province, the water has revived in many deserted areas, and the irrigated area has increased by 3.5 times (from 32,600 ha in 1992 to 114,500 ha in 2021) ). Besides, tens of millions of cubic meters of water are increasing for people's daily life and other economic sectors development. Moreover, Binh Thuan is preparing to build more large water reservoirs.
In particular, the local people know how to take good advantages of such harshest to make the "specialty" of the sun and wind become a strong development in the field of tourism and renewable energy. In which, some offshore wind power projects, worth billions of USD, are being implemented. Instead of arid, dry dunes, and bare thorny cactus, now you may see immense green dragon fruit gardens, wind power farms, solar power, or beautiful resorts located on the beach in Binh Thuan.
Global warming makes droughts more severe, which even the "old continent" cannot avoid. However, Binh Thuan people still confidently move on the path they have chosen.