The survey gave travel and media agencies an overall look at the marine protected area as its beauty is praised as completely neglected and attractive. On the visit to the isle, visitors can experience diving to behold corals, stand-up paddle boarding (SUP) at sunset, enjoying the cool breeze at dawn, learning about sea turtles (turtle spawning grounds and season, the process of incubating eggs and releasing baby turtles back to the sea), visiting the Yen cave and Fairy beach, and so forth.
The tour also introduces visitors to Hon Cau Marine Protected Area (MPA), the significance of protecting the isle's biodiversity and marine ecosystems. The campaign to conserve and preserve biodiversity and the blue sea without plastic waste is also engaged by functional authorities and tourist enterprises.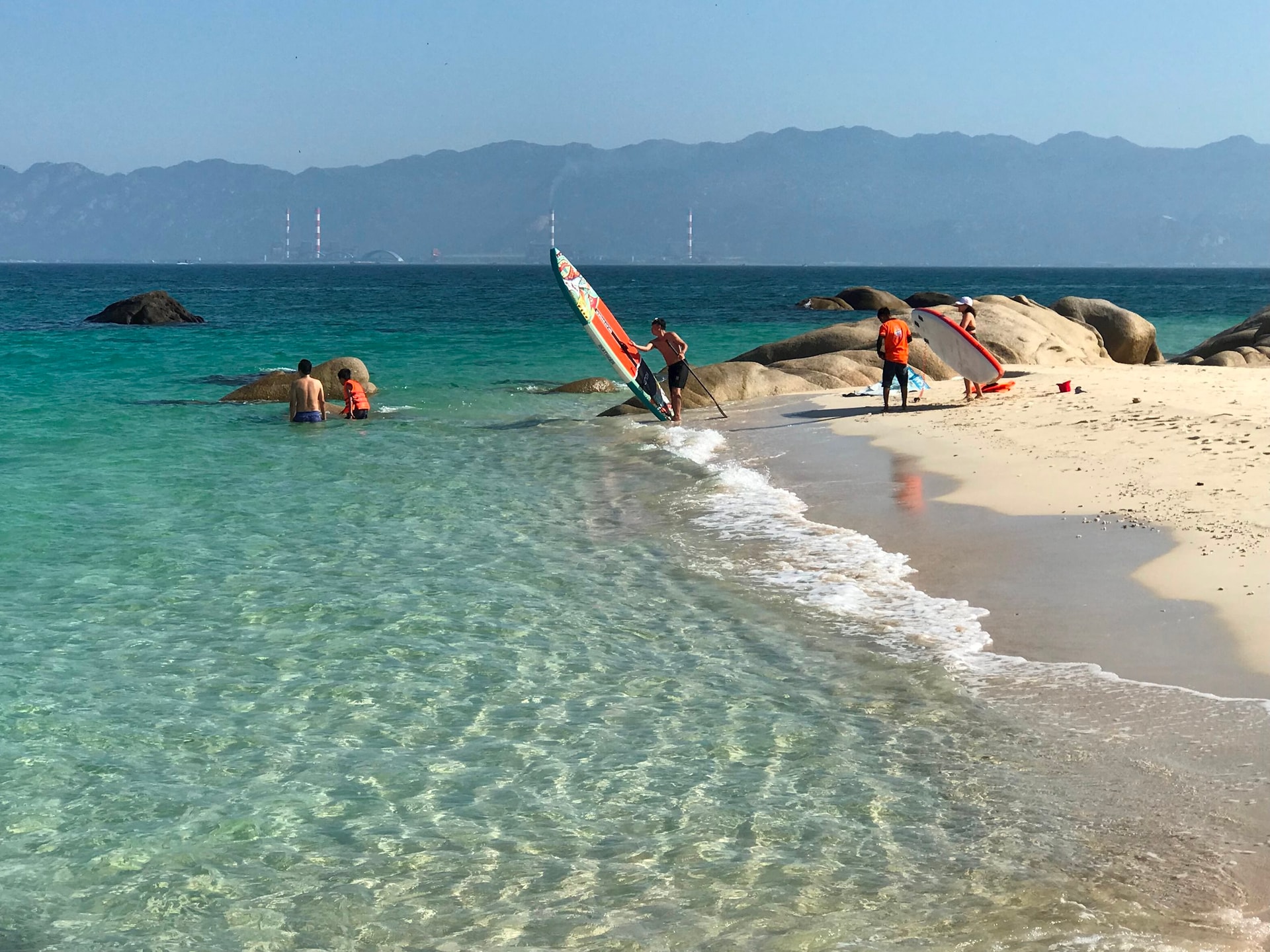 The unspoiled beauty of Lao Cau Isle suggests the locality to develop a unique and attractive "Green Tourism" product.
On this occasion, the travel agencies and tourism sector will set up investment orientation in the isle so that many more appropriate tourism services can be offered professionally and safely to tourists. Moreover, tours to learn about and release sea turtles, plant green trees, protect the environment, collect waste and promote conservation propaganda, etc are also figured out.
The tourist authorities also reckoned on building more services such as camps and facilities to serve camping activities on the beach), developing more check-in destinations and sea sports to lure visitors.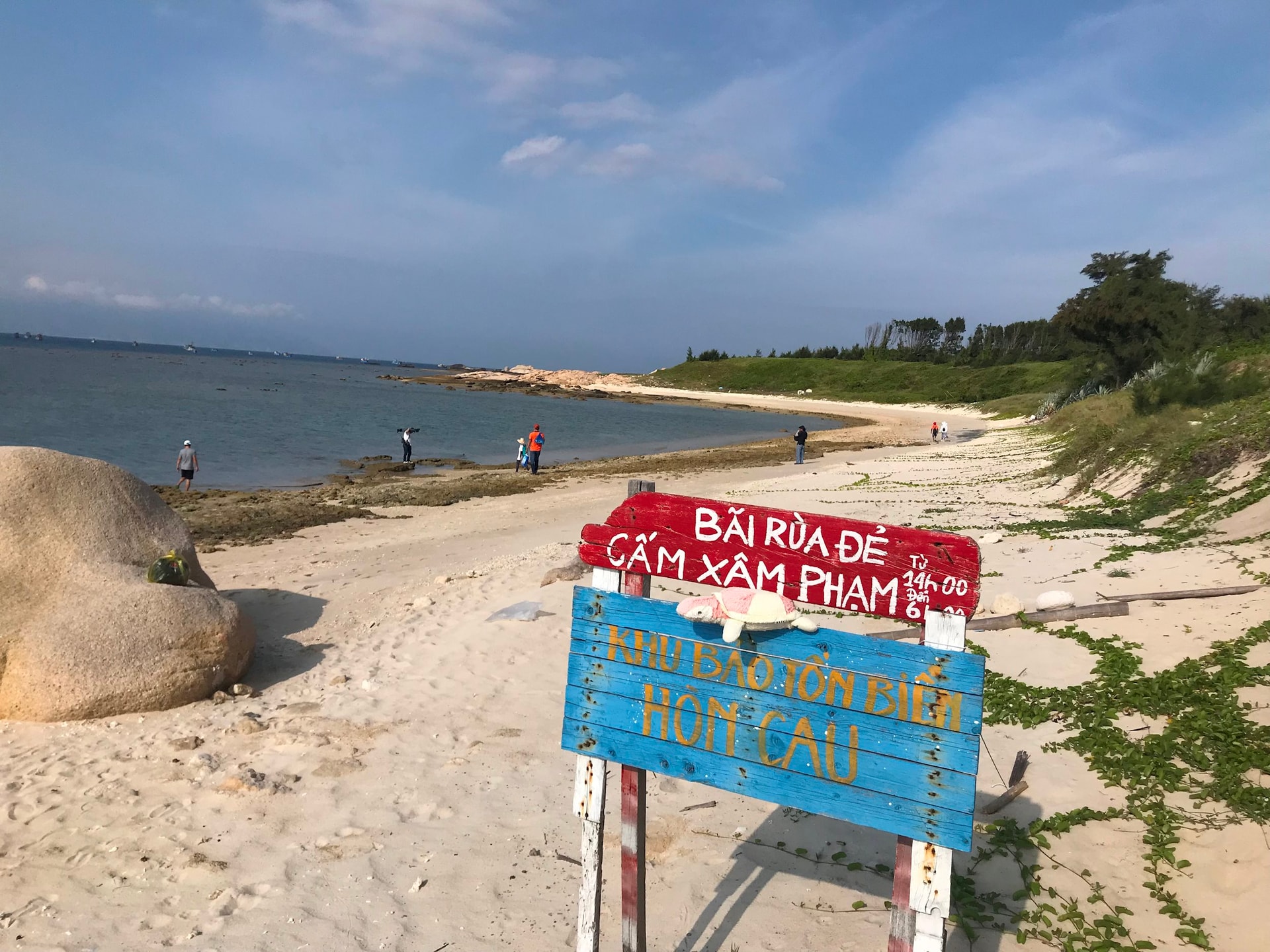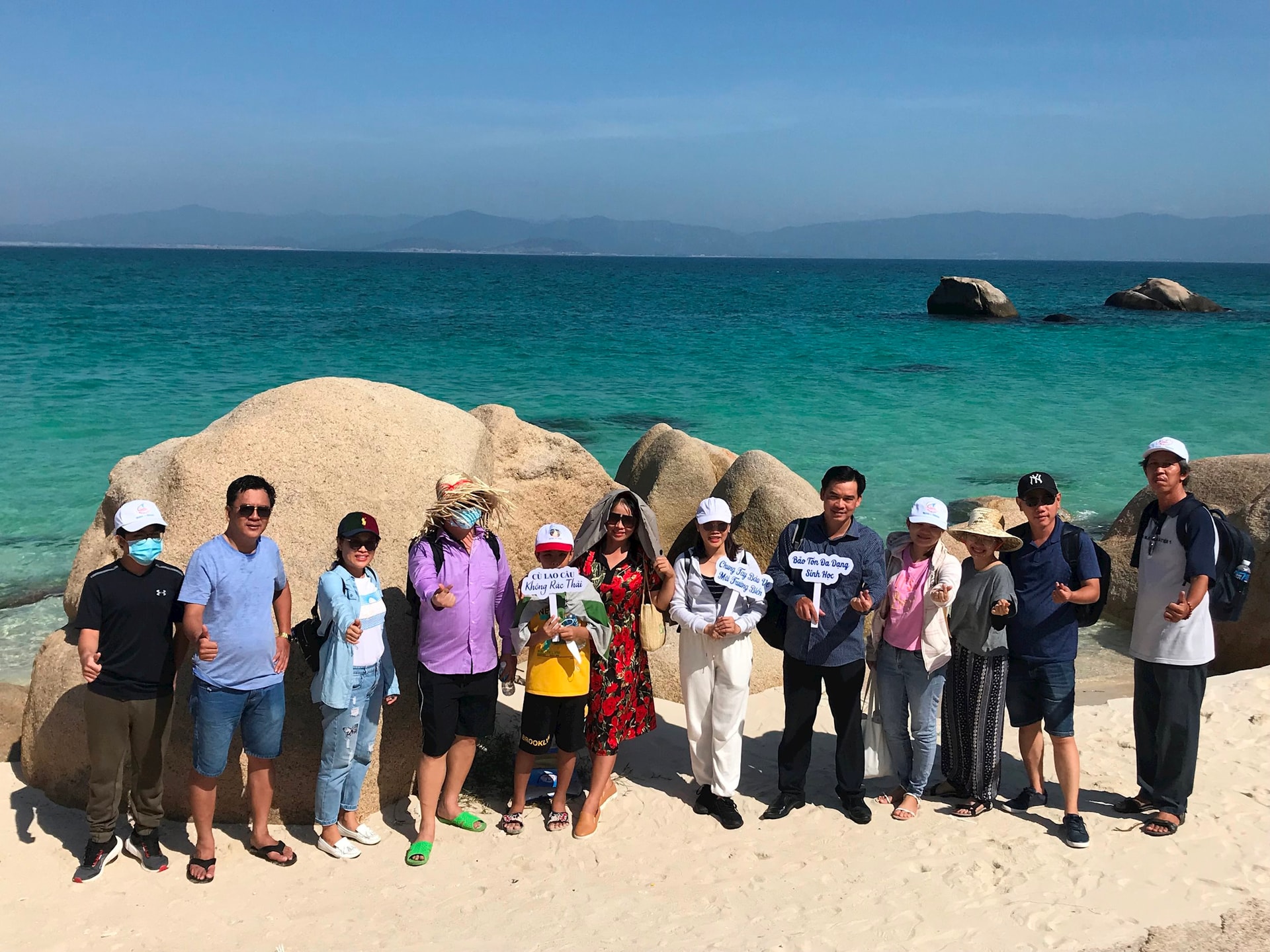 Directly participating in the survey, Mr. Nguyen Linh Vu - Deputy Director in charge of Binh Thuan Tourism Promotion Information Center (under the Department of Culture, Sports and Tourism) shared that, he was absolutely impressed with the beauty as well as the potential of Lau Cau isle. He acknowledged that the isle is completely suitable for the direction of investment and development of the "green tourism" type, especially forming unique products of the locality. This tourism product is expected to meet the needs of today's visitors to be close to nature, understand the biodiversity conservation area in the middle of the ocean, discover the wild features and join hands to protect the marine environment.