Geographical indications for advantageous products
Along with dragon fruit, rice, cashew, pepper, fish sauce, and shrimp are five other signature products of the province that contribute significantly to the development of the local economy. Phan Thiet fish sauce, in particular, is classified as "old man" with a history of 200 years and is very popular with both domestic and foreign consumers.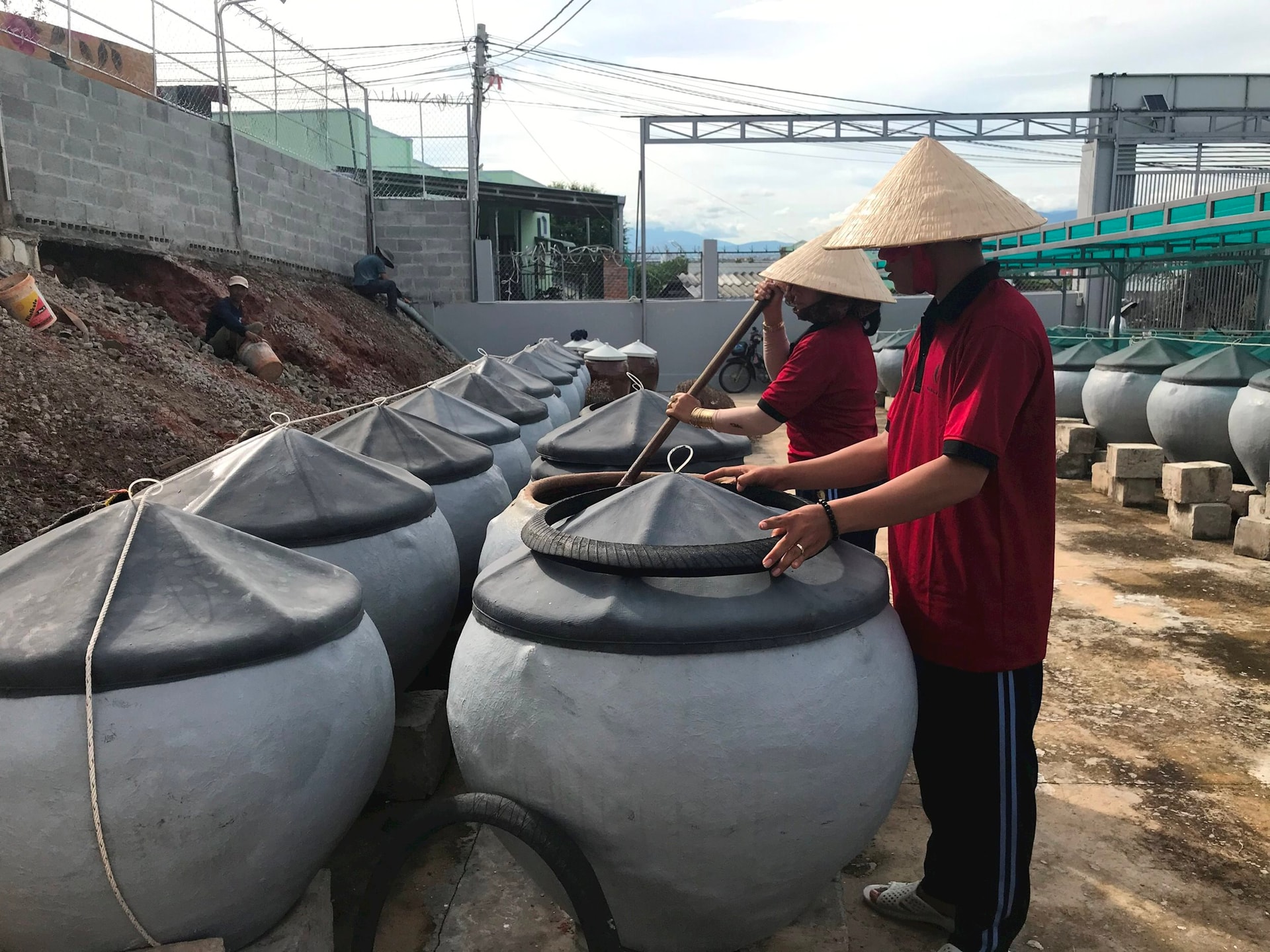 Phan Thiet's fish sauce has existed for more than 200 years.
Currently, the city has approximately 200 production facilities, primarily in the Phu Hai, Thanh Hai, and Ham Tien wards, with an annual output of approximately 30 million liters. With its protected geographical indications, fish sauce enterprises saw significant business benefits. According to Binh Thuan Department of Science and Technology, protected geographical indications play a very critical role in developing local specialty products and protecting the rights of manufacturers and traders. The National Office of Intellectual Property has decided to register the province's two advantageous products including Binh Thuan dragon fruit and Phan Thiet fish sauce, as the appellation of origin of goods, creating favorable conditions for export. As a result, 97 organizations and individuals have been granted permission to use the Binh Thuan dragon fruit geographical indication throughout the province, with 57 producers using the Phan Thiet fish sauce geographical indication (total annual production of more than 51.2 million liters). This is the foundation for the exploitation and use of protected geographical indications, the basis for consumers to trust the quality of products bearing this origin indication.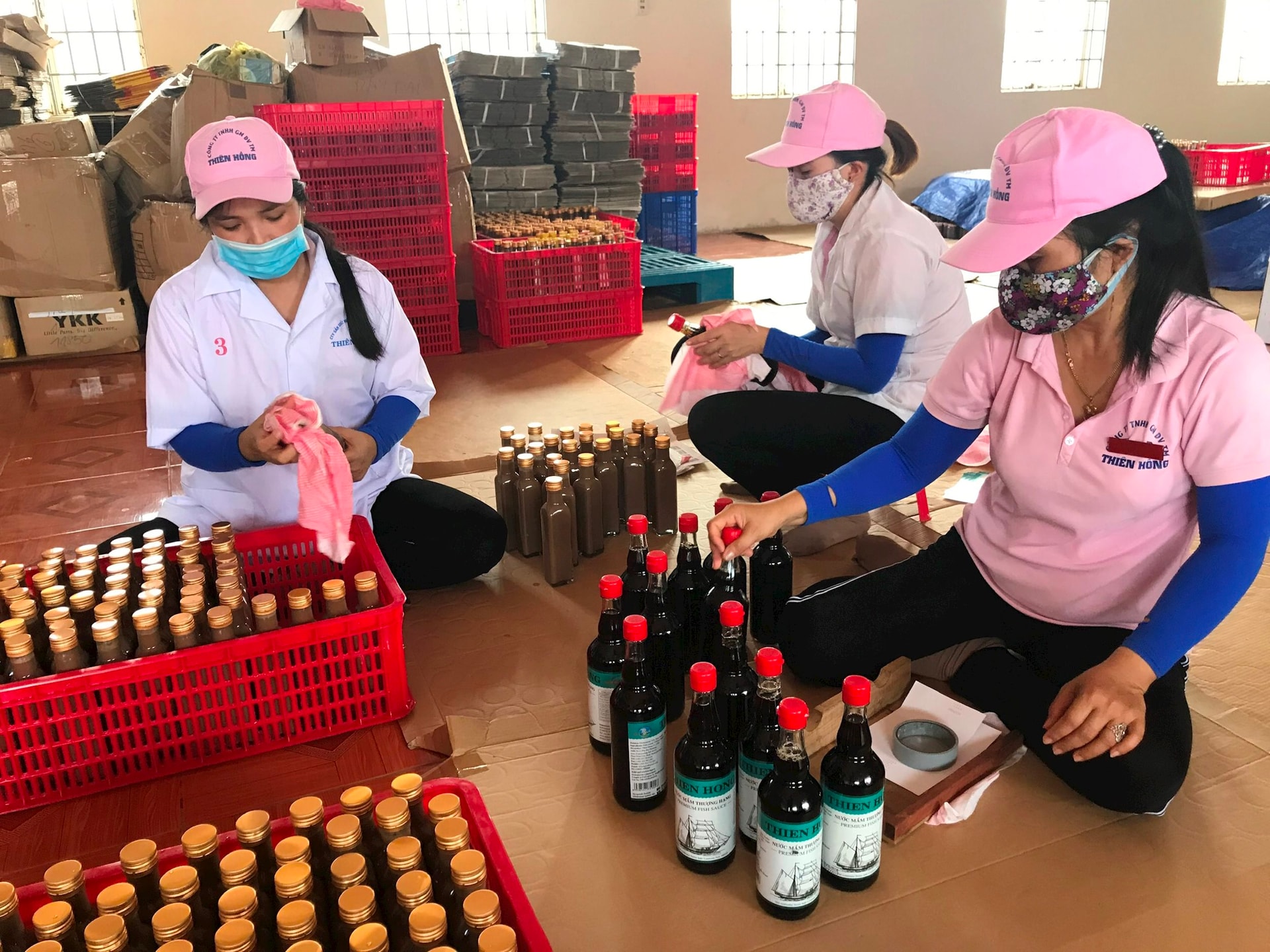 Phan Thiet's fish sauce for export.
Despite many price fluctuations in recent years, dragon fruit is still regarded as a key product of the province. Thus, after 30 years of establishment and development, Binh Thuan has become the "capital" of this agricultural product, with an annual output of approximately 700,000 tons (an increase of 693,000 tons compared to 1992), and an area of more than 33,000 hectares. Binh Thuan currently has over 200 enterprises and cooperatives producing and processing dragon fruits. Furthermore, over 20,000 hectares of dragon fruit have been certified with VietGAP and GlobalGAP certificates. Thanks to crop restructuring in the direction of quality, efficiency, and integration with the market, the agricultural production value in 2021 in the province reached an average of 123.5 million VND per hectare, with an increase of 118.05 million VND per hectare compared to 1992 (5.45 million VND per hectare). Particularly at the end of 2021, Binh Thuan dragon fruit was approved by the Department of Food Industry (Under the Ministry of Agriculture, Forestry, and Fisheries of Japan - MAFF) to protect the geographical indications, which is considered a "green light" for the fruit to meet export standards to the world's most demanding market.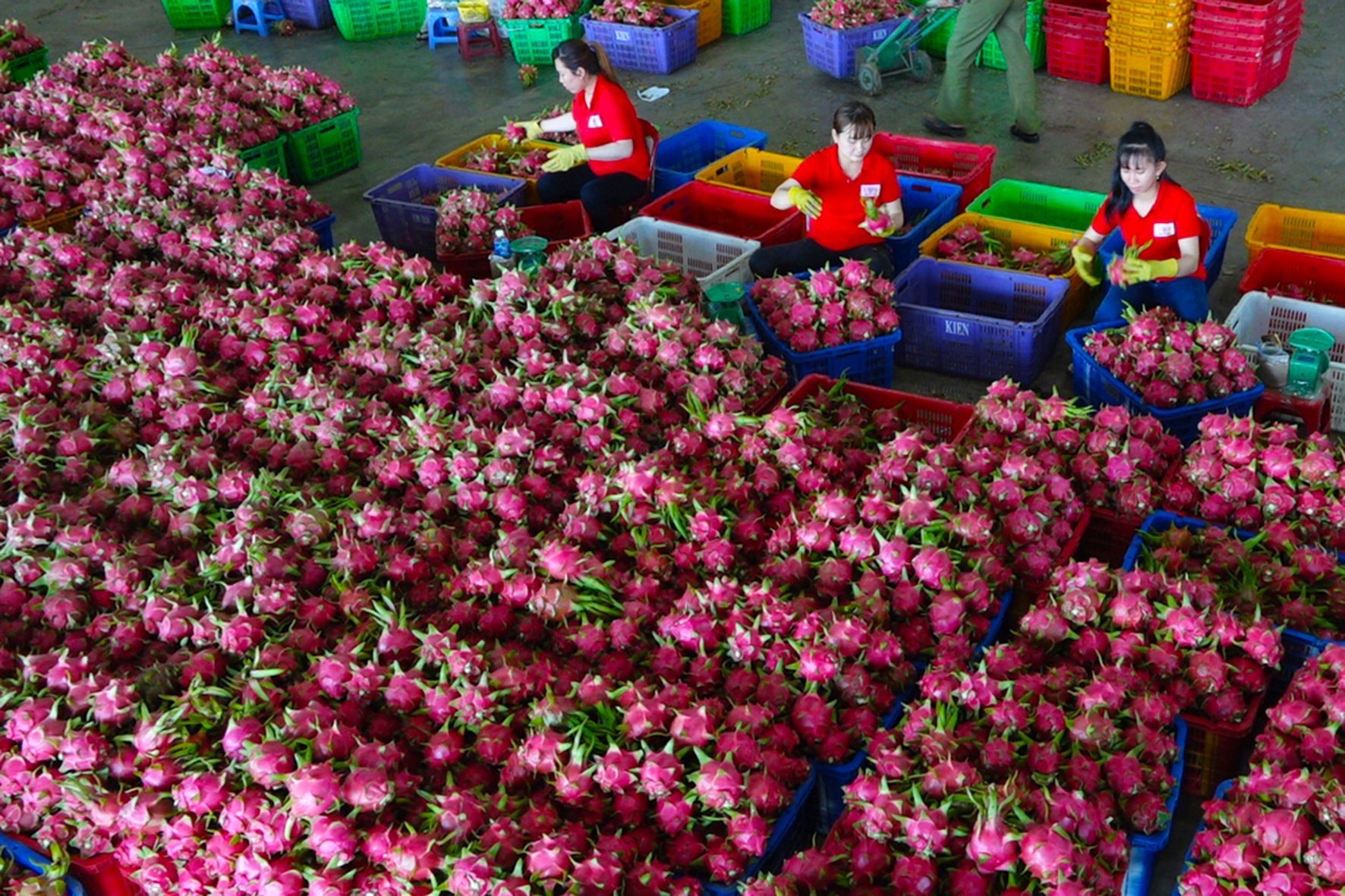 Binh Thuan's dragon fruit is the second product of Vietnam to have its geographical indications protected by Japan.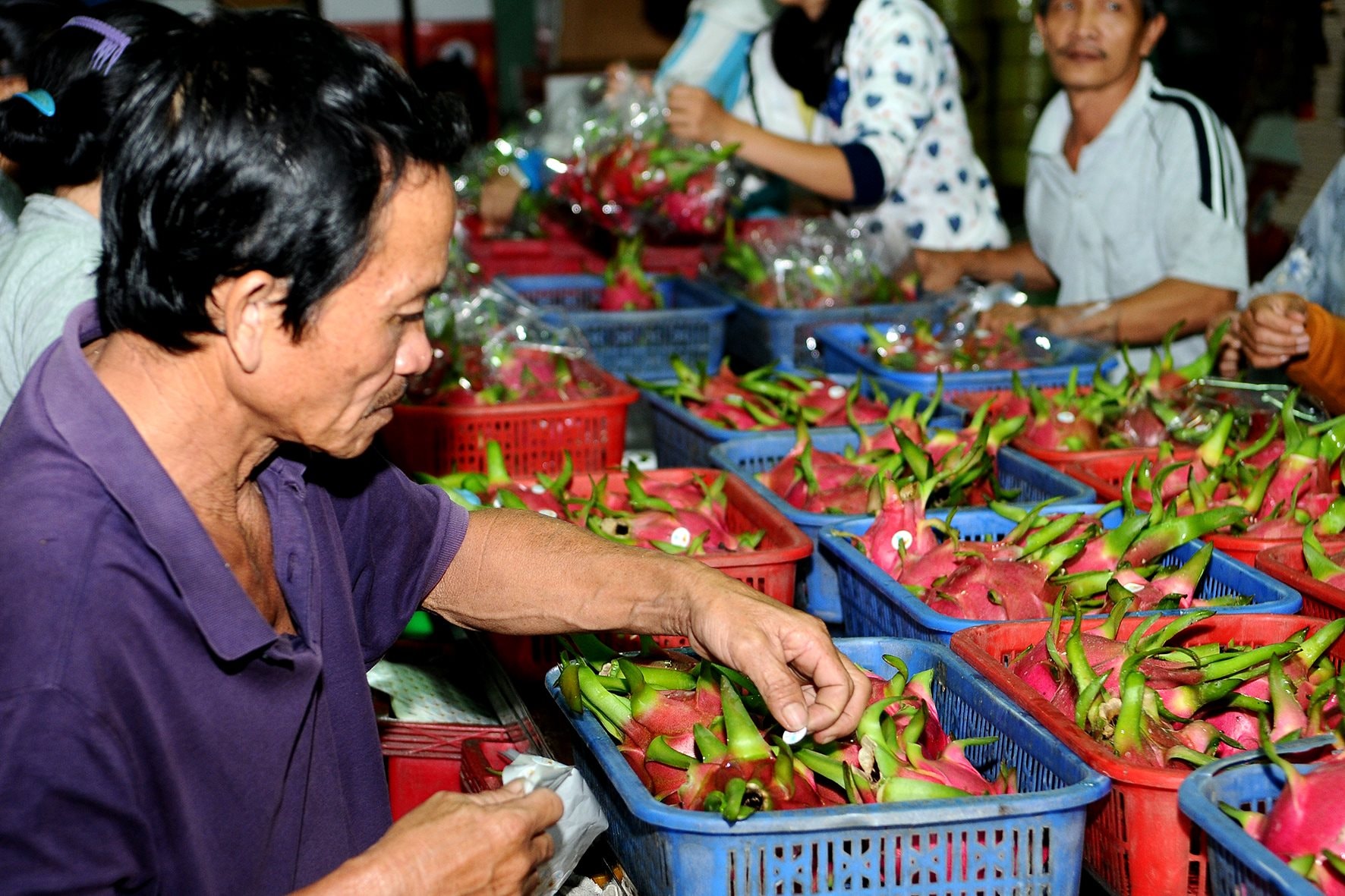 Labeling the geographical indications stamp.
The "passport" to Japan
On October 7, 2021, the geographical indication of the Binh Thuan dragon fruit was officially protected in Japan with diploma number 110, after nearly 3 years of submitting registration documents with several complicated procedures. Following the Luc Ngan lychee, it is Vietnam's second product to have its geographical indications protected by Japan. This has created numerous new opportunities for the export and consumption of Binh Thuan dragon fruit in a variety of markets, particularly in fastidious markets such as Europe, South Korea, and New Zealand. There are five localities capable of supplying dragon fruits that meet technical standards for agricultural commodities for export to Japan, namely: Ham Tan, Ham Thuan Nam, Ham Thuan Bac, Bac Binh districts, and Phan Thiet city.
However, successfully registering the Binh Thuan dragon fruit for geographical indication protection in Japan is only the first step toward gaining a competitive advantage in the Japanese market. The participation of the entire political system, from the Provincial People's Committee to the departments, branches, and Binh Thuan Dragon Fruit Association, is critical in implementing the management and development of this geographical indication. For dragon fruits to grow more sustainably, each household that produces, processes, trades, and distributes them must be conscious of the importance of cooperating with one another.
Mr. Nguyen Minh, Vice Chairman of the Provincial People's Committee, recently stated that in order for the production, consumption, and export of dragon fruits bearing the geographical indication "Binh Thuan" to be sustainable, he proposed that the Binh Thuan Dragon Fruit Association should manage and guide organizations as well as individuals that produce and trade dragon fruits to use stamps and trademarks associated with the geographical indication "Binh Thuan" on the fruits and boxes when exporting them to Japan. Furthermore, the relevant departments and branches must focus on developing models of linkage and cooperation in the production and consumption of dragon fruits along the value chain; developing an e-commerce trading floor; and strengthening the management and planning of dragon fruit growing areas, etc. Only then will Binh Thuan's "green dragons" be able to reach out in a sustainable manner in the coming years.