According to the representative of the Orsted Group and T&T Group (Consortium), the consortium is currently developing a portfolio of offshore wind power projects with a total capacity of more than 20GW, which is divided into several phases at different locations in the Northern and Southern provinces of Vietnam.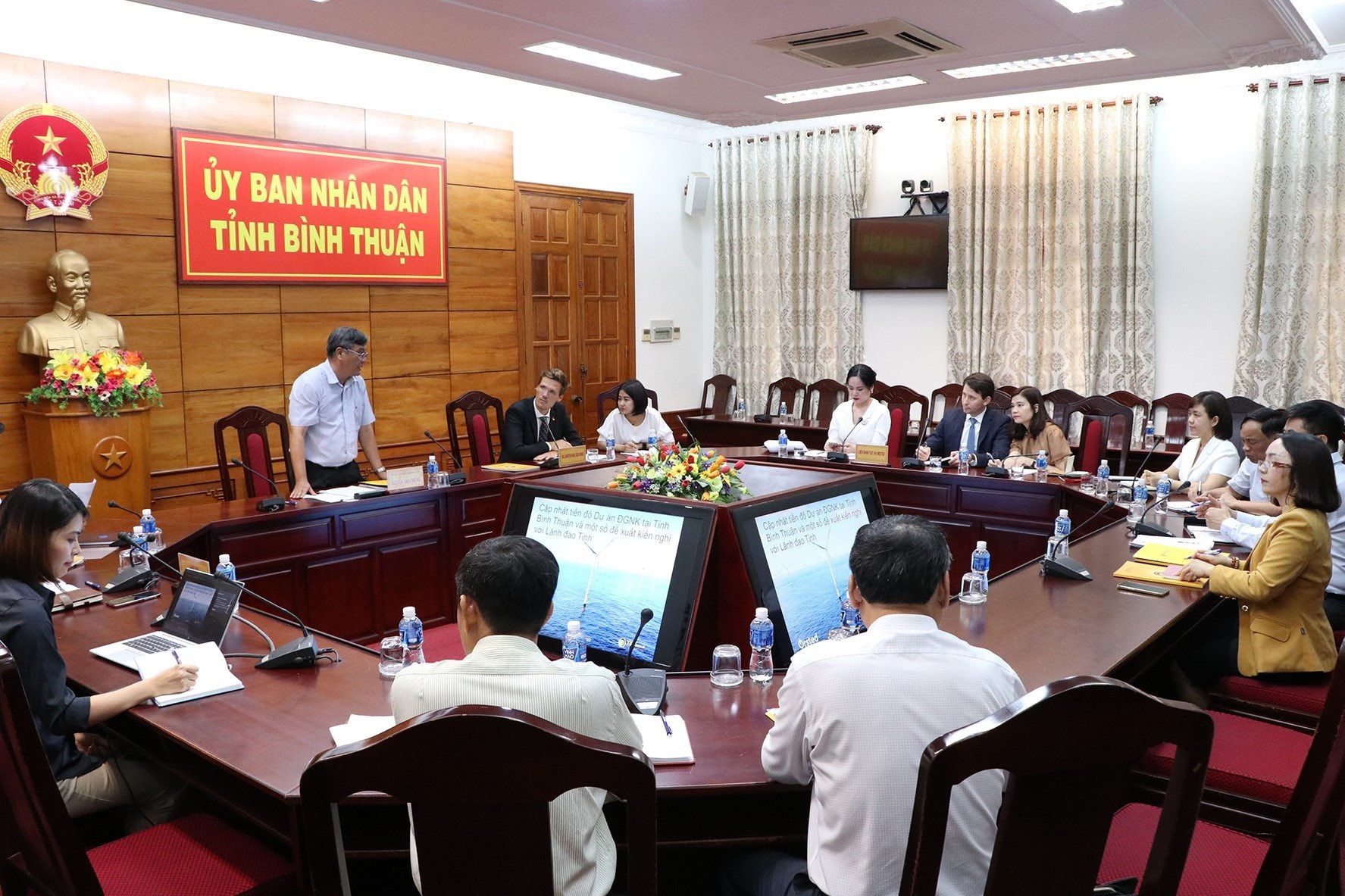 In Binh Thuan province, the Consortium has been carrying out investment preparations for two offshore wind power projects, namely: Tuy Phong offshore wind power project (4,600MW) and Binh Thuan 1 offshore wind power project (5,000MW). Both projects are located in the off-shore waters of the Tuy Phong district. Once the consortium's offshore wind power projects are put into commercial operation, they will contribute to Binh Thuan not only in terms of renewable energy output but also in meeting the increasing demand for electricity for production and daily life of the whole country. Meanwhile, the projects can also bring sustainable economic sources for the locality.
Representatives of the Orsted Group and T&T Group also proposed the provincial leaders pave the way for the Consortium to carry out relevant procedures in surveying, monitoring, and evaluating marine resources and topographical survey, geology, wind measurement, and environmental impact assessment at the proposed project site. As long as all procedures are smoothly conducted, they can meet the progress of construction development and put the offshore wind power projects into commercial operation as soon as expected. The consortium committed to complying with the regulations on procedures and project investment progress.
Speaking at the meeting, Vice Chairman Nguyen Van Phong emphasized that Binh Thuan wishes to develop offshore wind power projects in the province. The meeting manifests the guests' interest in investing in offshore wind power projects in the province. The consortium of Orsted Group and T&T Group has also provided all necessary information about their experience and capacity as investors in developing wind power projects. Therefore, the provincial authorities always hail capable investors to invest in the province, including the offshore wind power project of the Ørsted Group and T&T Group, wishing to accompany and create favorable conditions for the Joint Venture to deploy the investment projects.