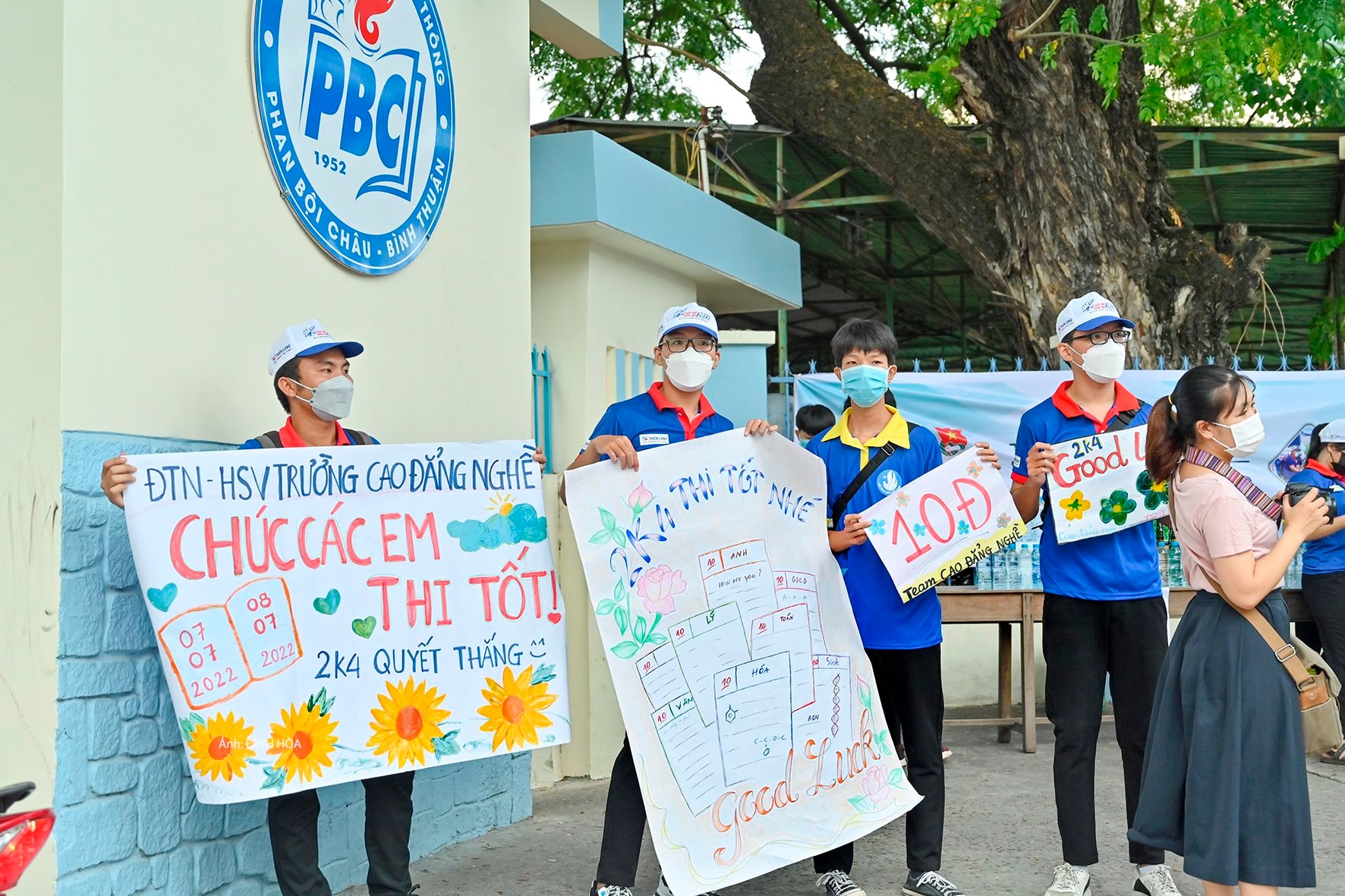 Particularly, nearly 1,000 youth union members and volunteers are divided into 27 volunteer squads to support needy examinees at 27 examination sites throughout the province, contributing to ensuring the examination is a safe and convenient way and creating a good mentality for candidates to achieve the highest results.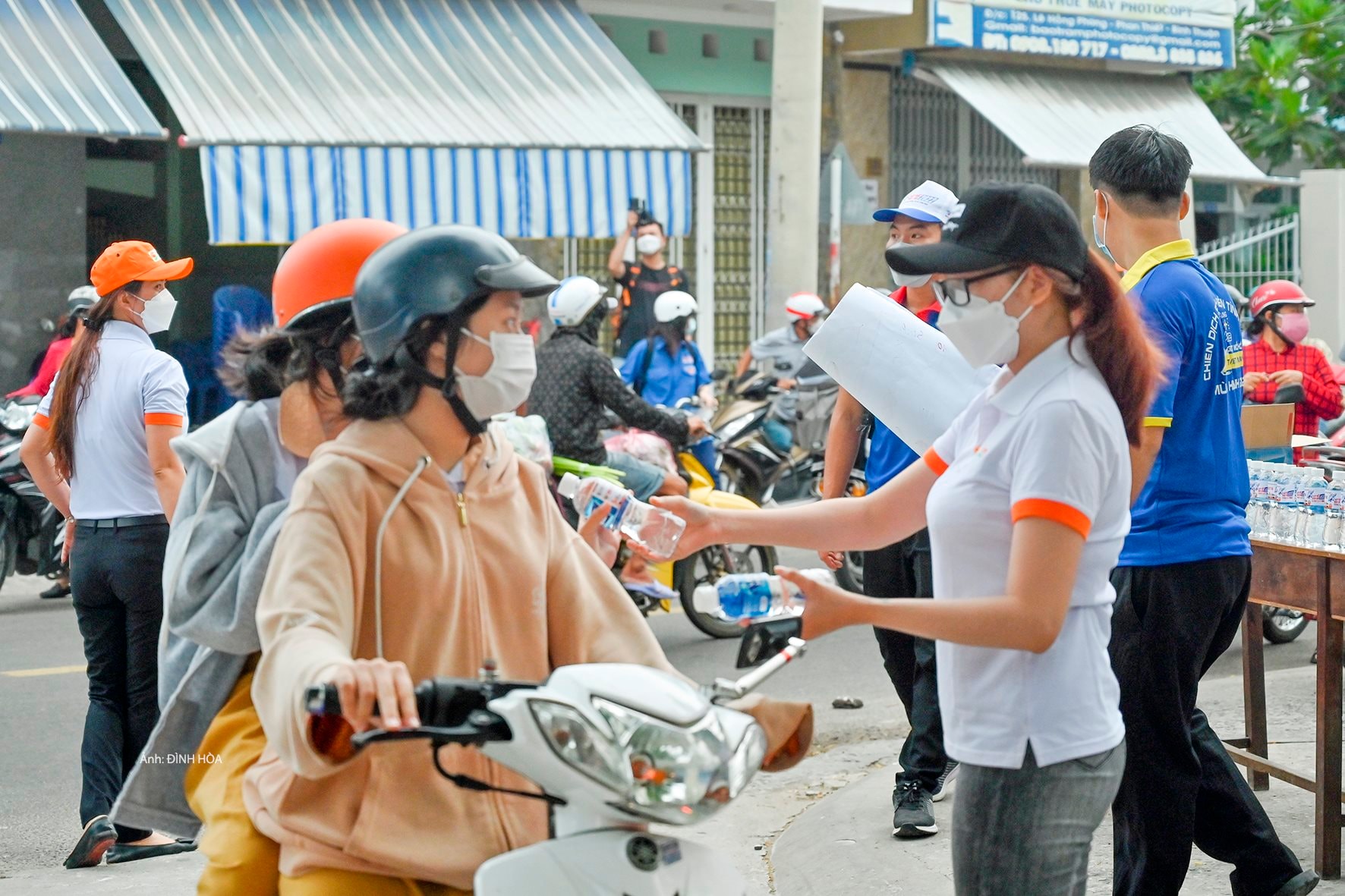 As part of the series of activities to support candidates in the "Giving strength to Exam season" program in 2022, Binh Thuan Provincial Ho Chi Minh Communist Youth Union also organizes the program "A thousand wishes – Passing the exam". The program was launched for the volunteer squads. Moreover, some activities of "Red phoenix flower", "Blue summer" and letters to encourage the 12-grader examinees hand-written by 10 and 11 graders at the test sites also took place. Through meaningful, concise, easy-to-understand letters are considered as motivation to encourage candidates to pass the exam with high scores. Such good wishes will also foster the candidate's confidence and be psychologically comfortable before entering the exam.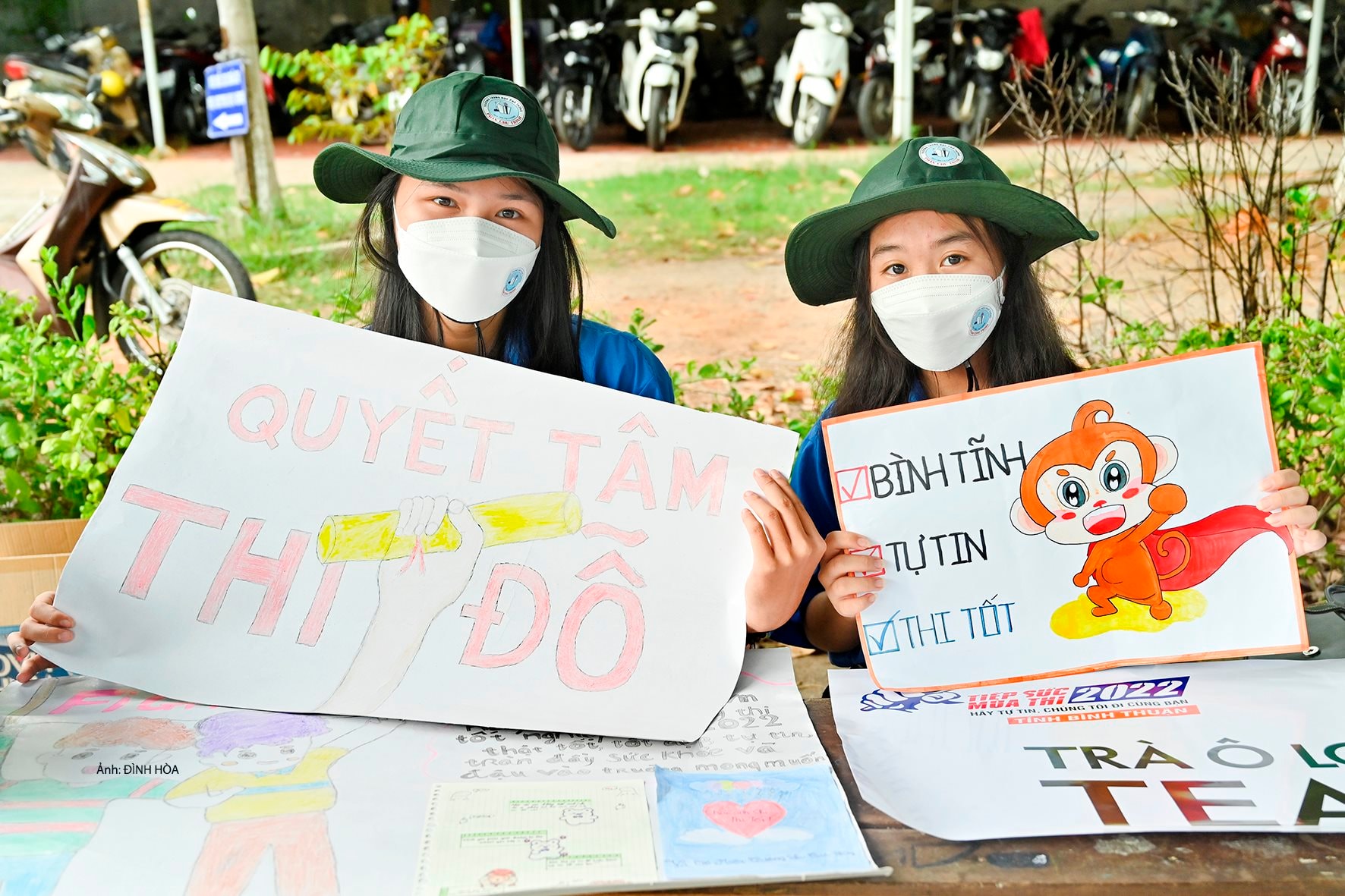 This year's program "Giving strength to Exam" has promptly transformed, flexibly and creatively with many new methods to effectively support candidates and their families before, during, and after the examination.