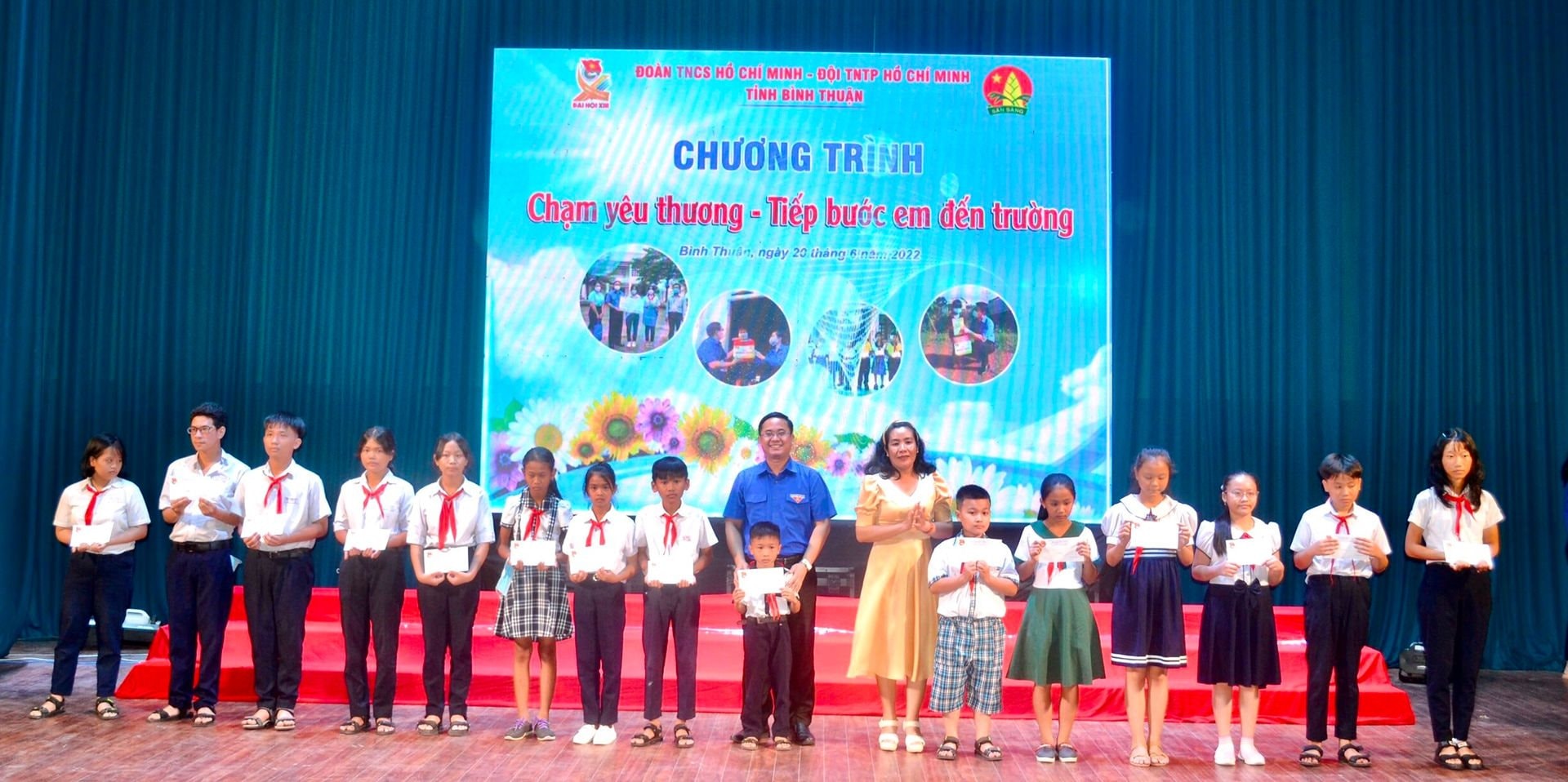 Speaking at the event-Mr.N guyen Quoc Huy-member of the central executive Ncommittee of the Ho Chi Minh Communist Youth Union, Secretary of the provincial Youth Union of Binh Thuan province stressed that, Binh Thuan currently has over 10,500 poor and near-poor households, in which many students are at risk of breaking off their study for seeking living and support their families. To promote the role of youth union in caring and protecting teenagers and children, over the past time, youth unions at all levels and children's organizations have deployed a series of practical activities and programs in support of disadvantaged students. Through the program "Touching the compassion –Giving students strength to keep studying", many enterprises, social organizations and individual donors have provided assistance for hundreds of needy students, encouraged them to overcome difficulties so they are able to go to school.
During the event, delegations and participating students had a chance meet and exchange with 3 typical students who shared about their difficult circumstances and journey of striving to pursue their dreams.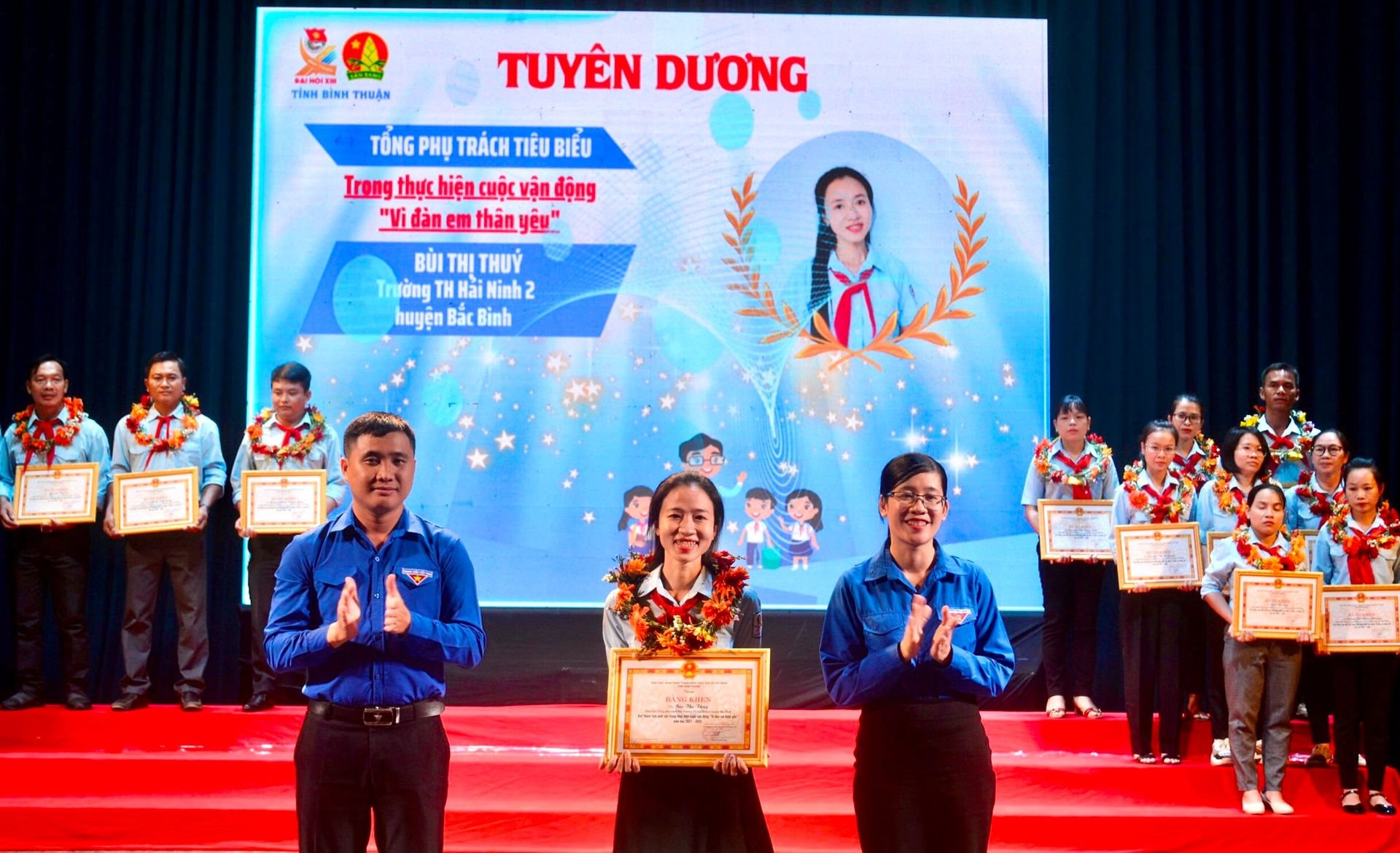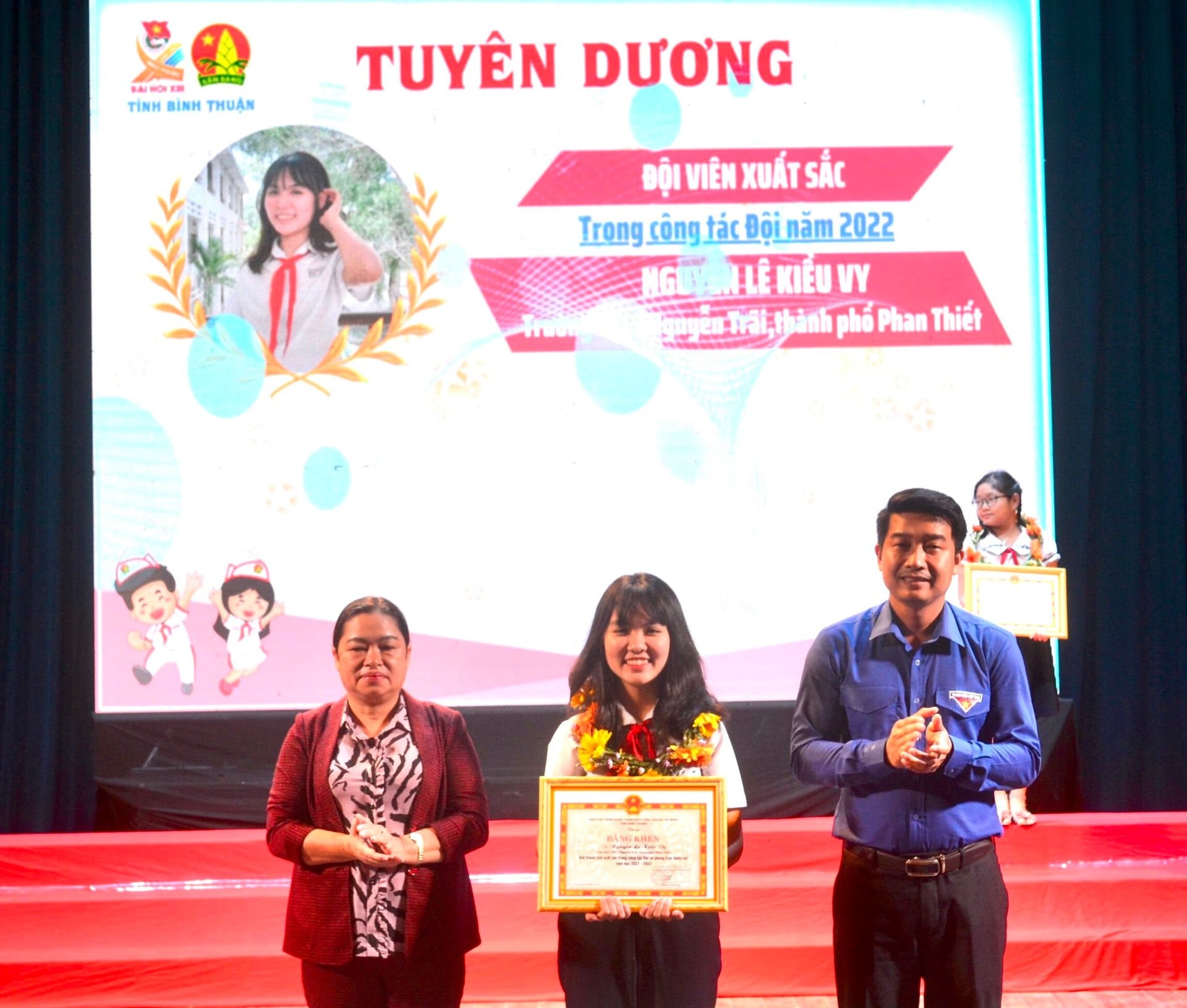 At the program, the provincial Youth Union granted 100 scholarships (each worth VND 1 million) to poor studious students, praised 40 excelent member of Young Pioneers's Organizations and 40 prominent teachers in charge of work relating to Young Pioneers' Organization for excellent achievements in the implementation of the campaign "For our beloved young generations".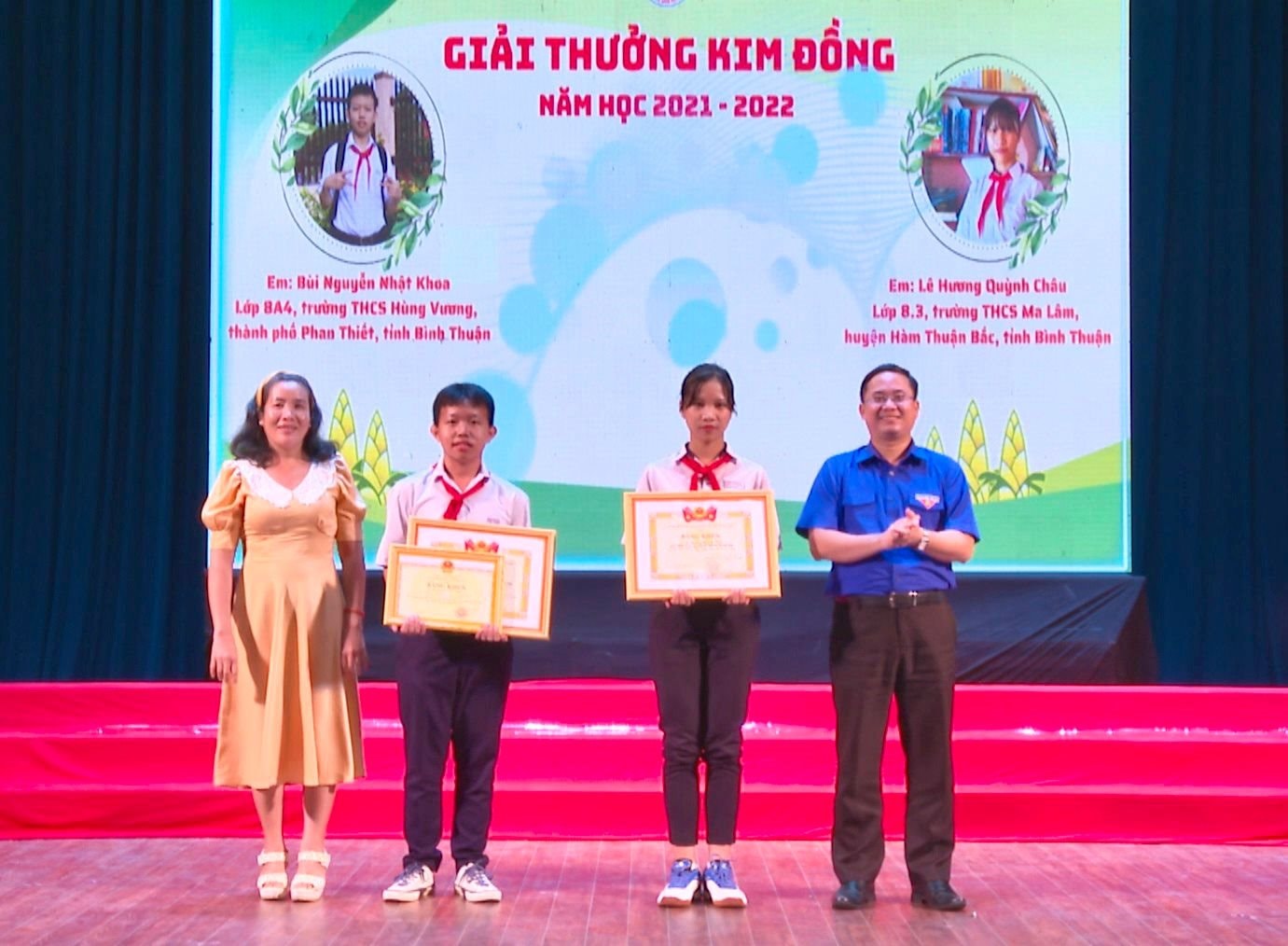 On that occasion, Mr. Nguyen Quoc Huy, authorized by the Secretariat of the central committee of Ho Chi Minh Communist Youth Union, awarded Kim Dong Prizes to student Bui Nguyen Nhat Khoa (class 8A4 of Hung Vuong secondary school-Phan Thiet city) and student Le Huong Quynh Chau (class 8.3 of Ma Lam secondary school-Ham Thuan Bac district). Especially, Bui Nguyen Nhat Khoa is among top 20 most excellent members of Young Pioneer's Organization at national-level, who have just received certificates of merit from the Ministry of Education and Training.