The event had the presence of Mr. Nicolai Prytz - Danish Ambassador to Vietnam, Vice Chairman of Binh Thuan Provincial People's Committee Phan Van Dang, and more than 50 guests representing departments, units, associations, businesses, and professionals.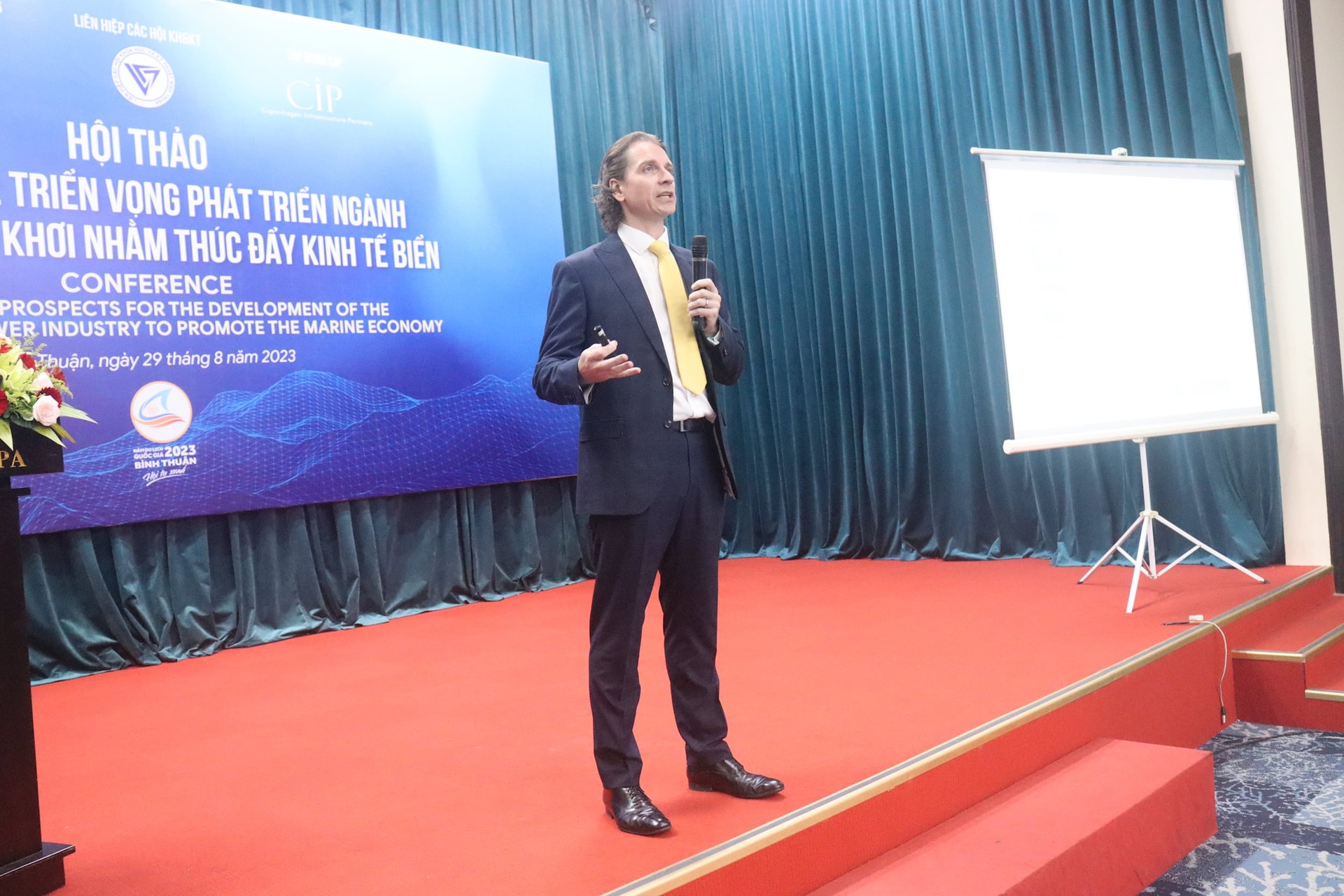 At the seminar, Mr. Luong Thanh Son - Chairman of the Provincial Union of Science and Technology Associations said that the offshore windpower field in Binh Thuan is luring a great deal of domestic and foreign investors. Yet, besides some results achieved in the orientation of marine economic development and offshore wind power development, the implementation of related activities in this field still faces many difficulties and obstacles. Therefore, it is proposed that the workshop could share more world-valued experiences in implementing offshore wind power, and at the same time propose solutions and recommendations to solving difficulties and problems.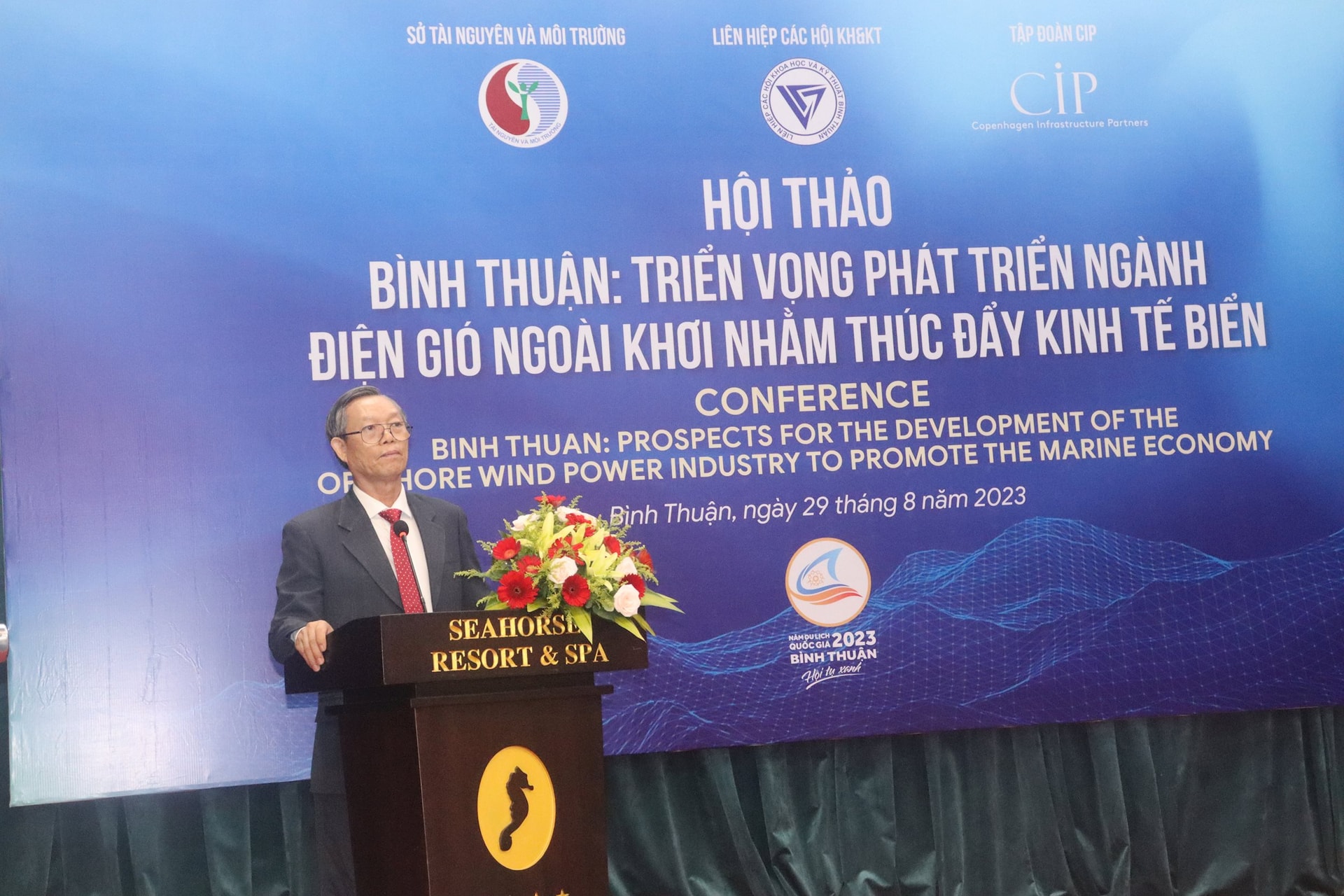 The Standing Vice Chairman of the Provincial People's Committee Phan Van Dang spoke at the workshop.
Speaking at the seminar, Standing Vice Chairman Phan Van Dang confirmed that the province is offering a wide variety of supportive and incentives for investors who have strong financial capacity and experience to invest in offshore wind power in Binh Thuan. Additionally, the province is committed to creating the best favorable environment for investors in the process of implementing offshore wind power projects.
The seminar also took time for representatives of departments, units, and experts to discuss and exchange issues related to the offshore wind power sector. Those are a general introduction to potential marine resources of Binh Thuan and priority orientations for marine economic development of the province (Binh Thuan Department of Natural Resources and Environment) and development prospect of offshore wind power industry (Binh Thuan Department of Industry and Trade). Besides, there was also a discussion on the orientation of spatial planning of the sea and coastal areas for marine economic development in Binh Thuan (Dr. Nguyen Thi Nhu Mai - Independent expert); Sustainable development of the Binh sea economy.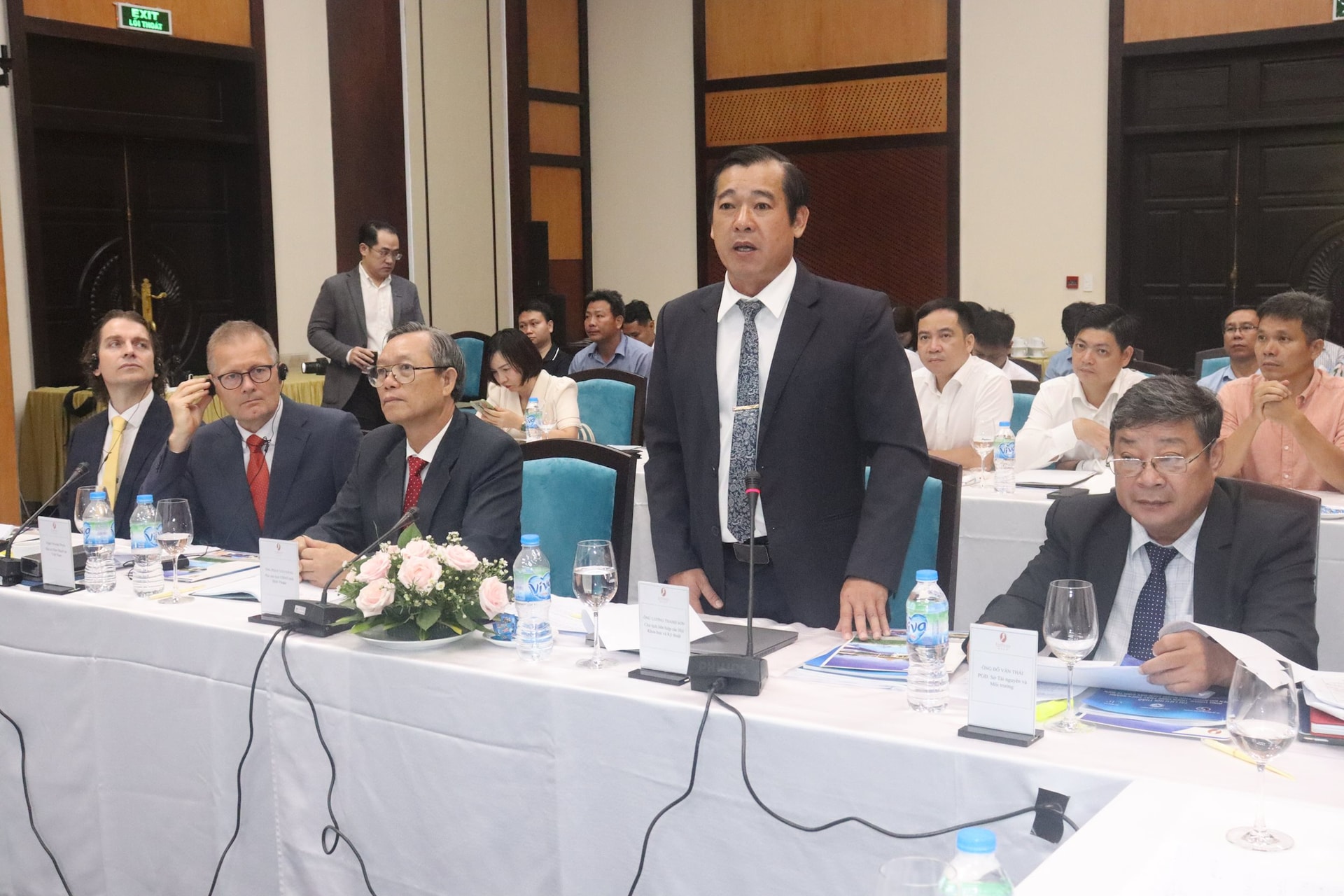 After some exchanges, it is noticeable that the development of the offshore wind power industry can bring many benefits to the community as well as harmonious development of fishing activities, and tourism development, and they can also conserve the ecosystems if high international standards are applied. Binh Thuan is known as the province with the highest wind energy potential in the country, the average number of wind hours is higher than the average number of hours in the South, and stable wind speed is an advantage for the development of offshore wind power projects in the near future.