In the virtual space, teachers and students have visited and experienced documents and artifacts such as bibliographies, manuscripts, ancient maps of Vietnam; maps of Western countries; Chinese maps; artifacts of ship models, ambulance stretchers, sovereignty milestones, model of Hoang Sa Fleet ship, etc.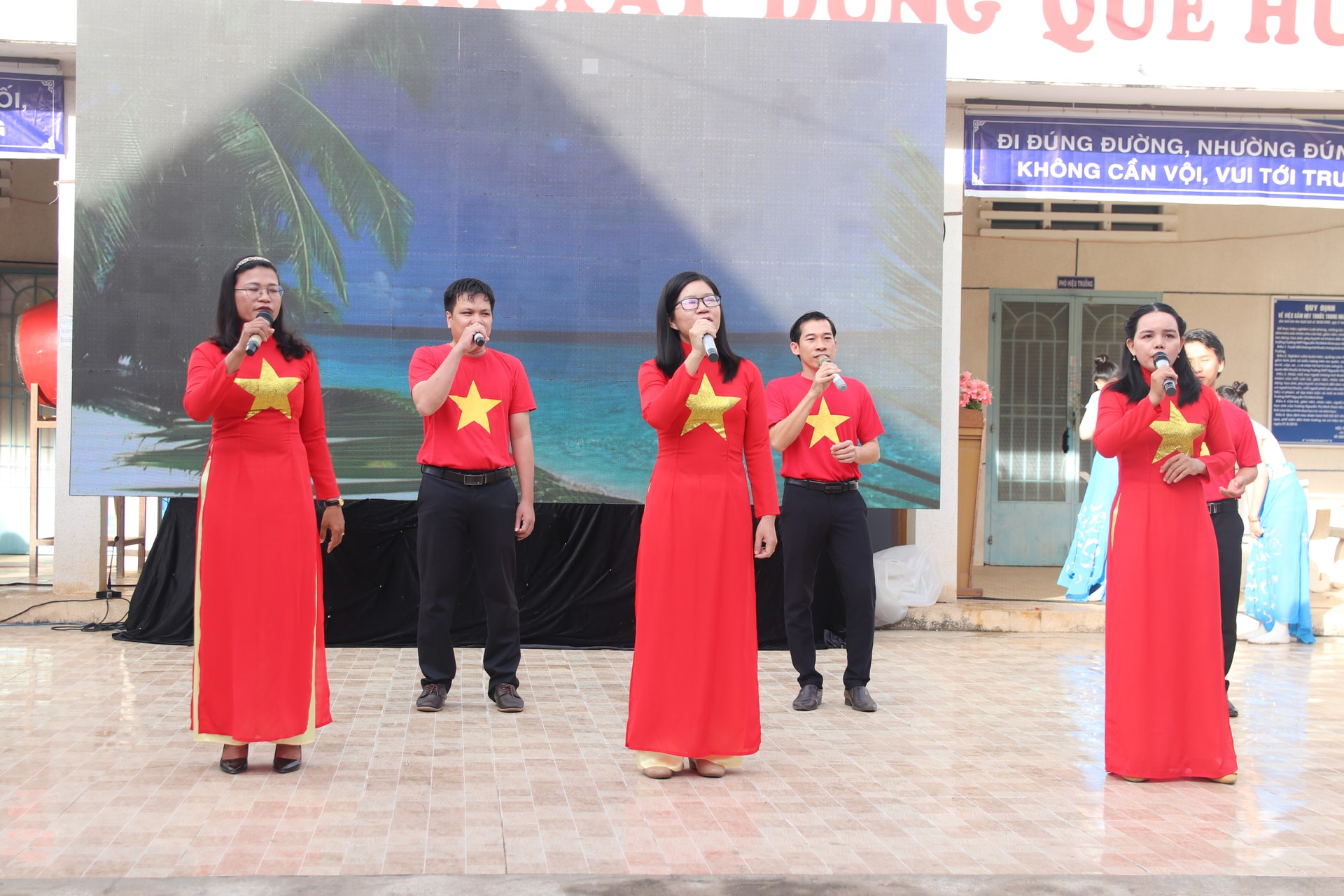 In addition, Mr. Pham Ngoc Hoa - Political Vice Chairman of the Provincial Border Guard Command, provided students participants with more information related to the potential and advantages of Vietnamese sea and islands in marine economic development; the situation in the seas and islands of our country recently and the views, guidelines, and policies of the Party and State in dealing with current Vietnam's East Sea issue.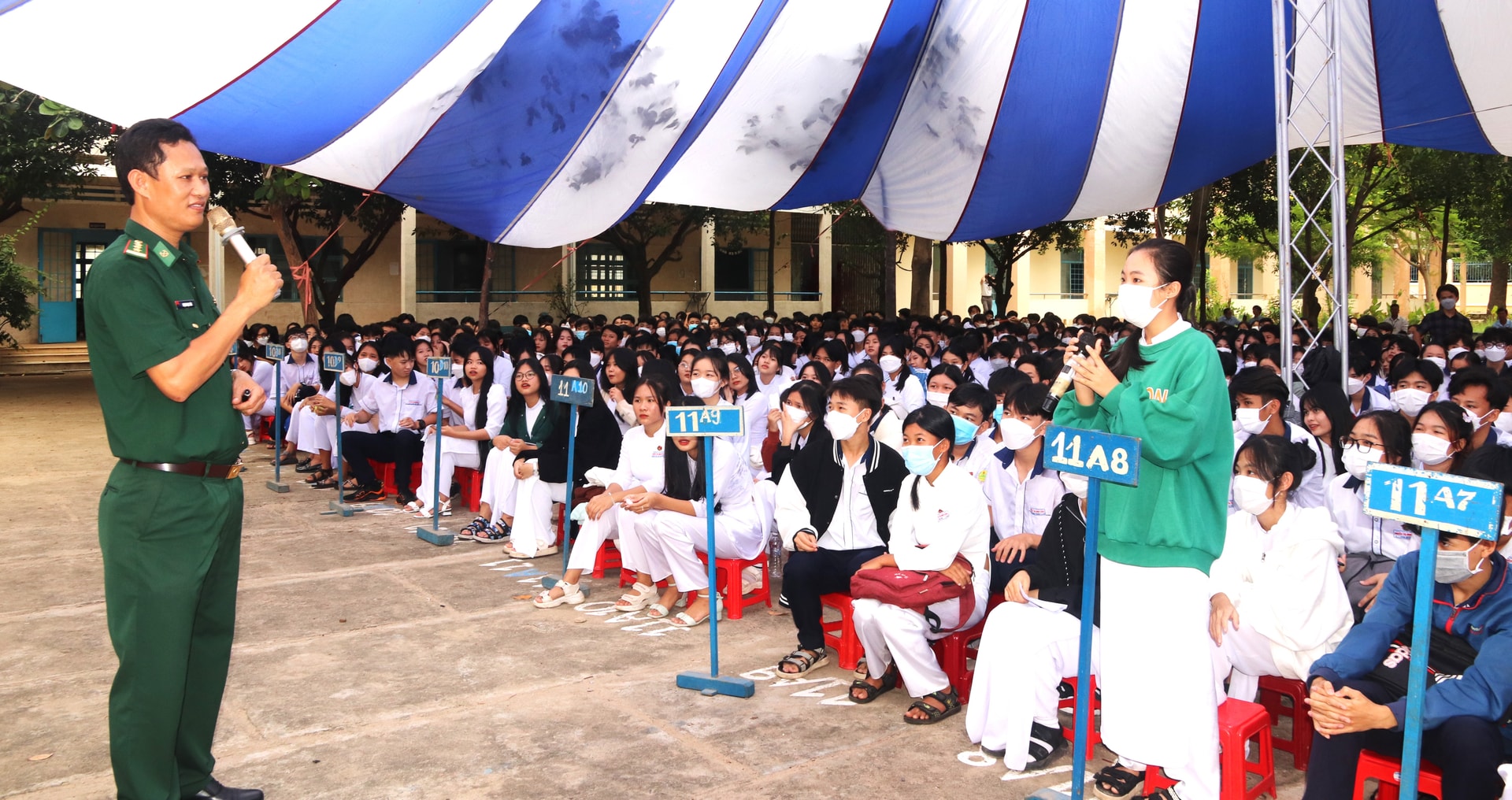 Students exchange and learn about the sea and islands
Mr. Duong Tu - Deputy Director of the Department of Information and Communications affirmed that: "Sea and islands are an inseparable sacred "blood" part of the Vietnamese Fatherland. In the nation's thousands of years of history, the sea and islands have played a particularly important role in the process of building and defending the country. Our forefathers poured their sweat and blood to establish, enforce and protect the sovereignty over the seas and islands of the Fatherland. Today and forever, generations of Vietnamese people have the responsibility to always preserve and firmly protect the sea and islands left by their ancestors, and protect the nation's eternal survival space."
The exhibition contributes to introducing the evidence confirming the historical and legal values, and the will and determination of the Vietnamese nation in defending the sacred sovereignty and integrity of the country's borders, seas, and islands. Affirming "Paracel island and Spratly island belong to Vietnam" is the call which is always resounded strongly in the whole people's affection, will, and responsibility with the spirit of "The whole country is for beloved Paracel island and Spratly island".
The digital exhibition and display of documents on the two archipelagos of Truong Sa (Spratly) and Hoang Sa (Paracel) have contributed to strengthening and raising awareness among officials, teachers, and students about the role and strategic position of Vietnam's sea and islands in the cause of national construction and defense. At the same time, it fortifies the Vietnamese young generations' love for the homeland, the country, the spirit of solidarity, and the sense of responsibility to protect the sovereignty of the sea and islands.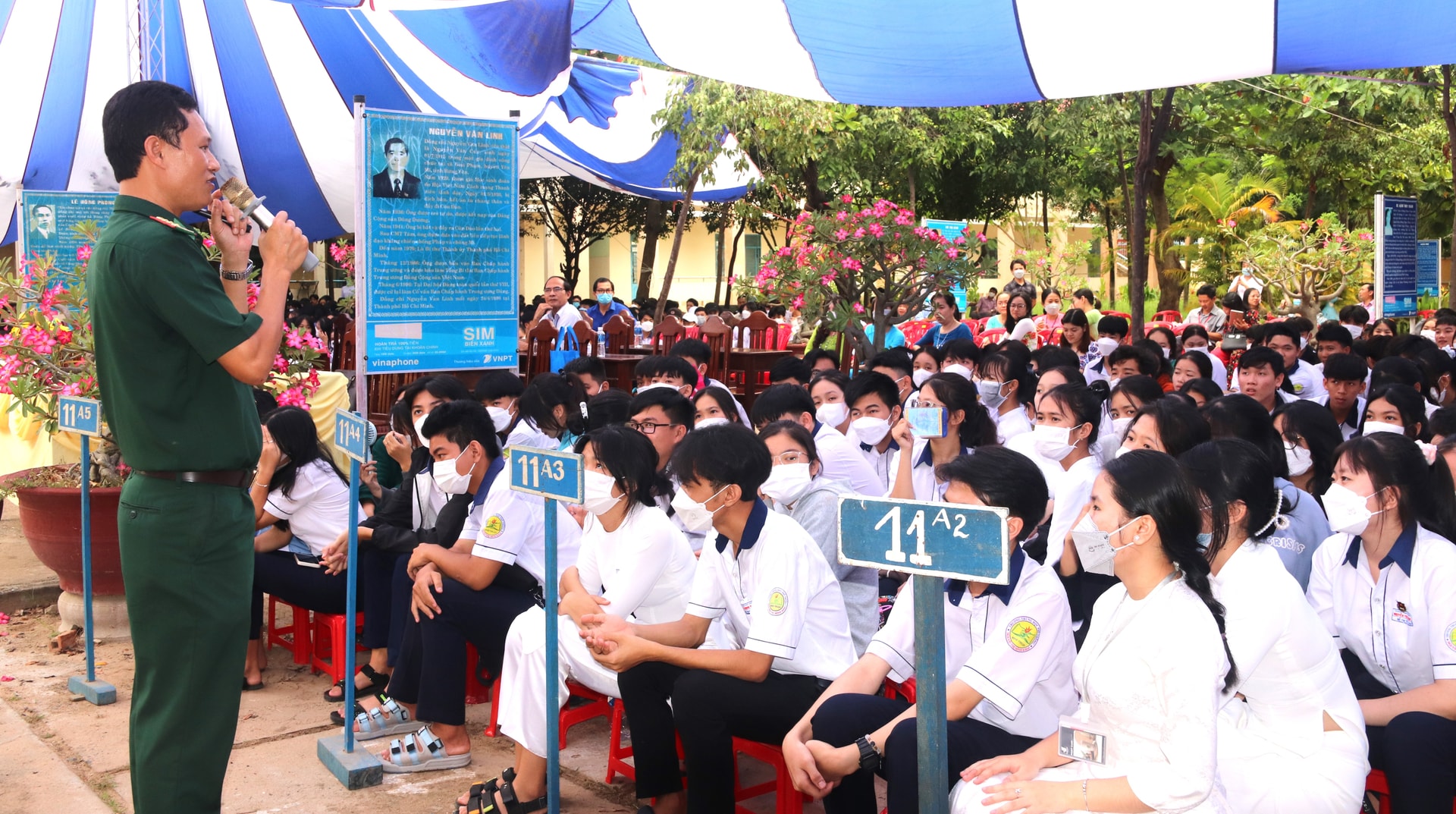 Students listen attentively and learn about the situation of Vietnam's sea and islands