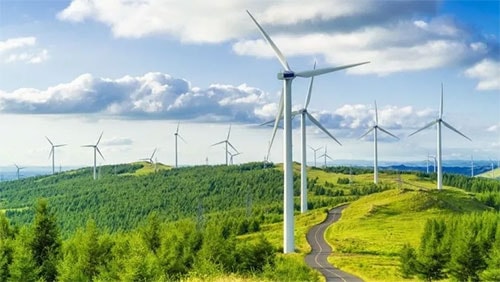 Illustrative image
Prime Minister Nguyen Xuan Phuc has issued an action programme to implement the Politburo Resolution No.55-NQ/TW, dated February 11, 2020, on Vietnam's national energy development strategy by 2030, with a vision to 2045.
The Resolution has set the target of ensuring national energy security while supplying a stable and high-qualityenergy source with reasonable prices for socio-economic development, national security and defence, and environment protection.
Vietnam expects to have a total capacity from its power sources at about 125-130GW and total power output of about 550-600 billion kWh by 2030.
The reliability of the nation's power supply is projected to be in the top four leading countries in ASEAN, with the electricity access index to be in the top three of ASEAN's leading countries by 2030.
Meanwhile, oil refineries will be developed to meet at least 70% of domestic demand and ensure the strategic petroleum reserves.
Vietnam also plans to import liquefied natural gas (LNG) of about 8 billion m3 by 2030 and about 15 billion m3 by 2045.
In addition, gas emission from energy operations will be reduced by 15% by 2030 and by 20% by 2045.
Source: NDO