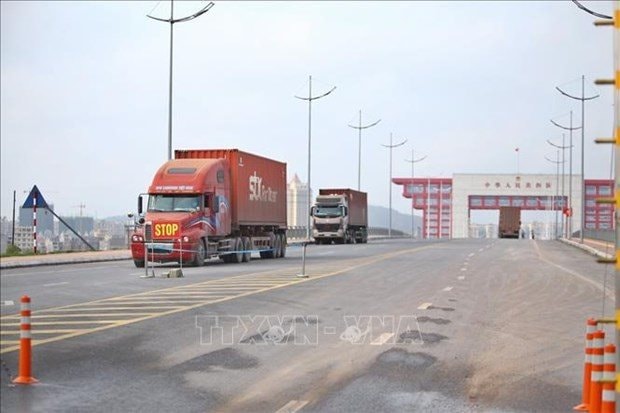 Vietnamese and Chinese agencies helped handle procedures for hundreds of vehicles stranded in China's Dongxing and Vietnam's Mong Cai to return home.
Import-export and migration activities at the border gate have resumed in tandem with COVID-19 prevention and control measures.
On April 24, authorities of Mong Cai and Dongxing held talks discussing solutions to build safe COVID-19-free zones and resume operations at border gates and crossings, during which they reached an agreement to reopen the Bac Luan 2 border gate.
Priority will be given to handling stranded commodities in supervised areas, returning vehicles without shipments, and resuming non-cold chain product trade.
The Mong Cai international border gate management board has been asked to work with relevant agencies to inform businesses and citizens of the reopening.
Since early this month, Mong Cai has carried out a plan to curb the spread of COVID-19 and ensure safety for import-export activities.