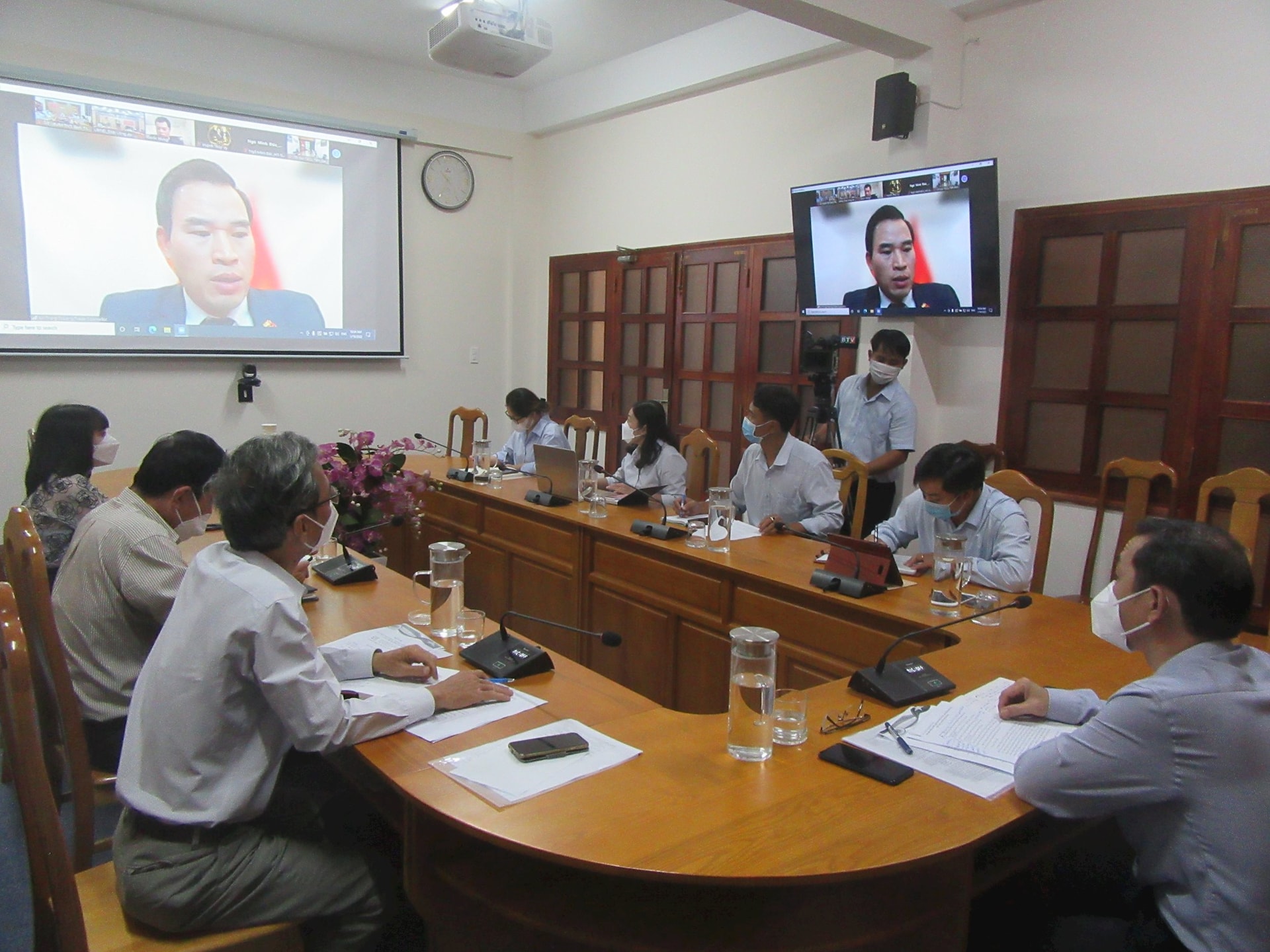 In Binh Thuan, the conference was attended by Mr. Bien Tan Tai- deputy director of department of Industry and Trade, representatives of concerning units, associations. As many as 50 dragon fruit exporters from Vietnam and 30 businesses in India also participated in this event.
The conference consist of 3 sessions: the first session focused on discussions and exchanges between Vietnamese experts about potentialities and position of Indian market for Vietnamese dragon fruit; the second one focused on assessment on fruit distribution systems in India to seek solution to dragon fruit consumption in this country basing on vision of Indian fruit importers and traders; the last session helped boost trade connection between Vietnamese and Indian enterprises towards promoting dragon fruit consumption in Indian markets in the coming time.
Mr. Bien Tan Tai, in his speech at the conference, highly appreciated the organization of this promotion event, which will pave the way for localities with large dragon fruit output in Vietnam to seek for more export partners towards speeding up dragon fruit consumption.
India is known as a potential market with high demand for fruit consumption. Moreover, dragon fruit exports to China are facing numerous difficulties. So the conference has helped Vietnamese dragon fruit exporters and producers to look for new opportunities and solutions to promote dragon fruit consumption in the country with nearly 1.4 billion people. Data from Ministry of Industry & Trade of India show that Vietnam's market share for dragon fruit export to China has sharply increased from 27% in the fiscal year of 2014-2015 to 52% in 2018-2019 fiscal year. Vietnamese dragon fruit accounts for nearly 90% of India's total import volume of this fruit during the last 7 months.