Of Which, the electricity processing, manufacturing, and distribution contribute the most to the whole sector's production value, reaching VND9,592 billion and VND8,844, respectively.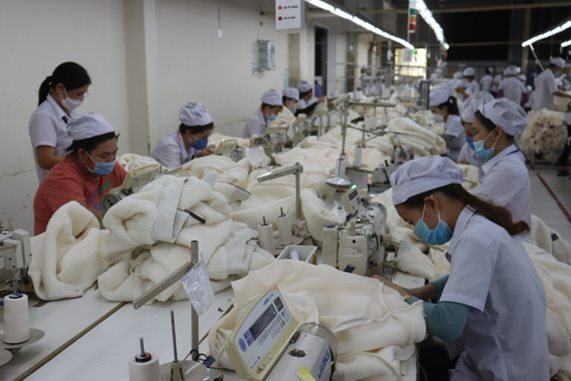 A majority of key products show positive growth in outputs, namely: Frozen seafood (up 17.88%), feed for livestock (an increase of nearly 19 percent), and clothing (an increase of 26.14 percent). Especially, the output of stone, sand, and gravel increased by approximately 93% over the same period. Such a high increase comes from high demands for the construction of highways and some other roads in the province.
Due to the decrease in the production of Vinh Tan 4 Thermal Power Plant under the adjustment plan of the National Energy Dispatch Center Electricity, the local power production generated 16,371 million kWh in June, decreasing by 1.84 percent over the same period last year.