Accordingly, the festival is slated for December 2023. At the meeting, artist Le Quy Duong introduced generally the project. The main area will be held on Nguyen Tat Thanh Street, Phan Thiet City. There will be one center stage and community stages taking place continuously during the festival. Most updated technologies, light, and sound installations will be used to create layers of multi-dimensional perspectives and bring both modern and traditional vibes to the stage.
Artist Le Quy Duong presented his project at the meeting
In 5 days, the festival scheduled will be the Opening Ceremony, Peace Music Festival, International Art Troupes Performances, Community Performances, Street Festival, Fashion Show, International Conference, and Ending Ceremony. A special feature is that artists can interact directly with the audience. The festival will be held from December 7th - December 12th, 2023.
Up to now, there have been about 16 international art troupes registered to participate from 5 continents. Besides, art troupes performing the quintessence of Vietnamese Art from all the regions of Vietnam will attend. The context of the Festival is Binh Thuan actively holding activities within the framework of the Visit Vietnam Year 2023 - Binh Thuan - Green Tourism comes together, according to the leaders of the Department of Culture, Sports and Tourism.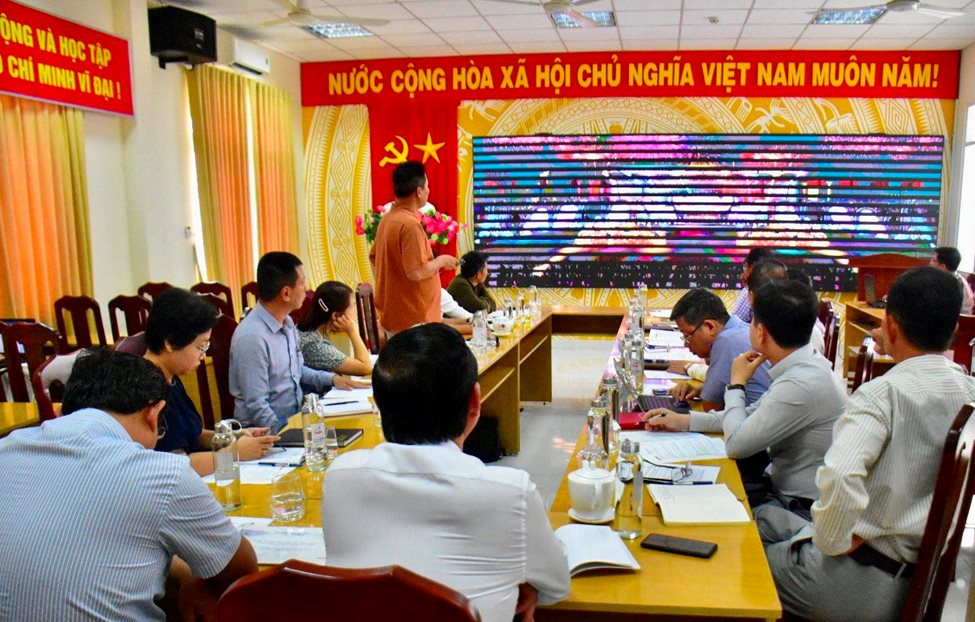 In the past 7 months, Binh Thuan tourism industry has welcomed more than 5.2 million visitors, the province will continue to welcome more domestic and international tourists in the coming time.
At the meeting, the delegates agreed to choose the theme for the festival, which is a global creative connection and basically unified with the project. The delegates gave additional comments on the construction of the trailer, adding more program content; space, and ideas for the stage; environmental sanitation; volunteer training, and media work for the festival. The representatives wanted the program to prioritize safety, give understandable and colorful content, and gradually spread the performing arts.
Once approved, this festival may develop the cultural and tourism values of Phan Thiet City in particular and Binh Thuan province in general; At the same time, it contributes to building an international Art and Culture brand in Binh Thuan.