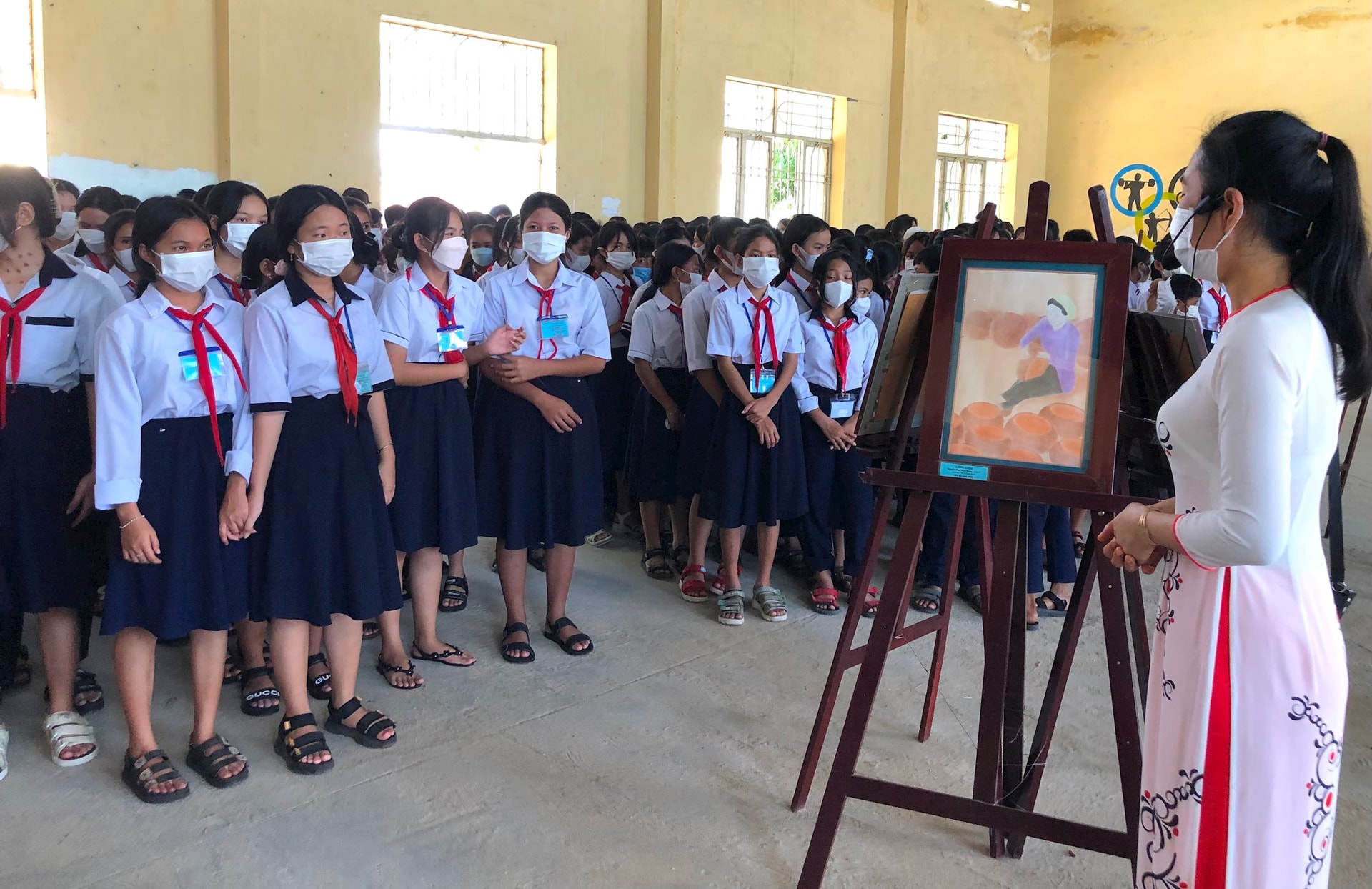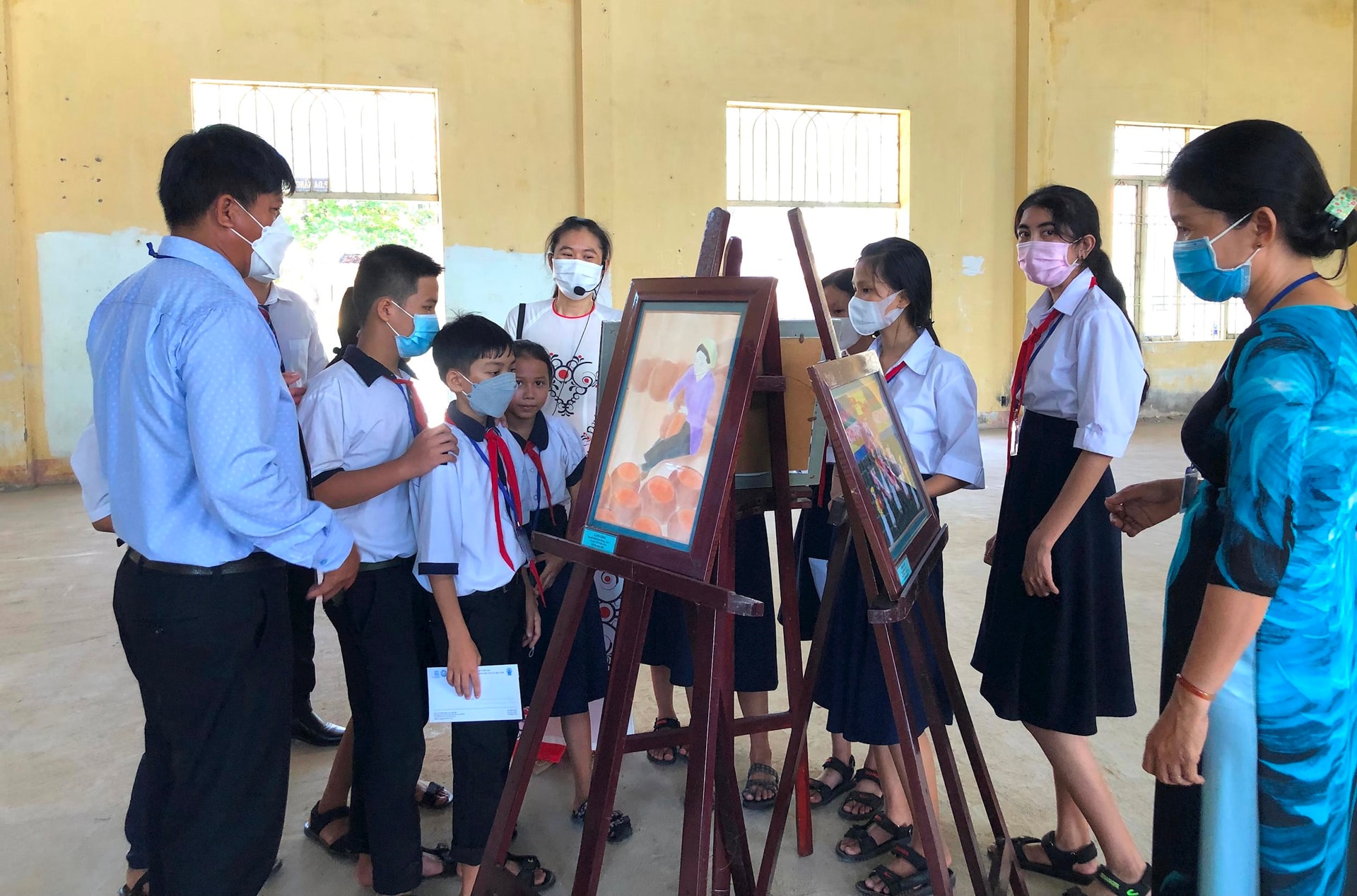 The exhibition is expected to be run from April 24- May 4, with 48 winning artworks from the students' painting contests "Preserving local cultural heritage" through the years of 2015, 2017 and 2021. Those paintings reflect the children's viewpoints on historical monuments, architectural characteristics, natural landscapes, traditional festivals/ceremonies, customs, traditional handicrafts, etc of ethnic commuties in Binh Thuan.
According to Mr. Doan Van Thuan- Director of Binh Thuan Museum, the exhibition is part of a combined program organized by the department of Culture-Sports and Tourism and the department of Education and Training for the purpose of boosting educational activities through cultural heritage and opening extracurricular for students to learn about local culture in Binh Thuan in the 2020-2025 period. On that occasion, a club of people researching and collecting antiques in Binh Thuan presented 10 gifts to students with difficult circunstances.
Earlier, the same exhibition was held at Le Van Tam secondary school in Tuy Phong district from April 4-10.