Visiting and learning about such unique cultural features through the exhibits at the Center, visitors were introduced to and provided with useful knowledge and information about traditional and cultural features of the Cham people in Binh Thuan by the Center's narrator. Many young visitors were very excited when they put on traditional Cham costumes to take memorial photos and when the local artisans performed the Cham traditional brocade and pottery craft that has existed and circulated for more than 1,000 years. Remarkably, visitors were also guided a number of steps of making brocade and ceramic products. They have a chance to satisfy their curiosity and creativity by making their own products.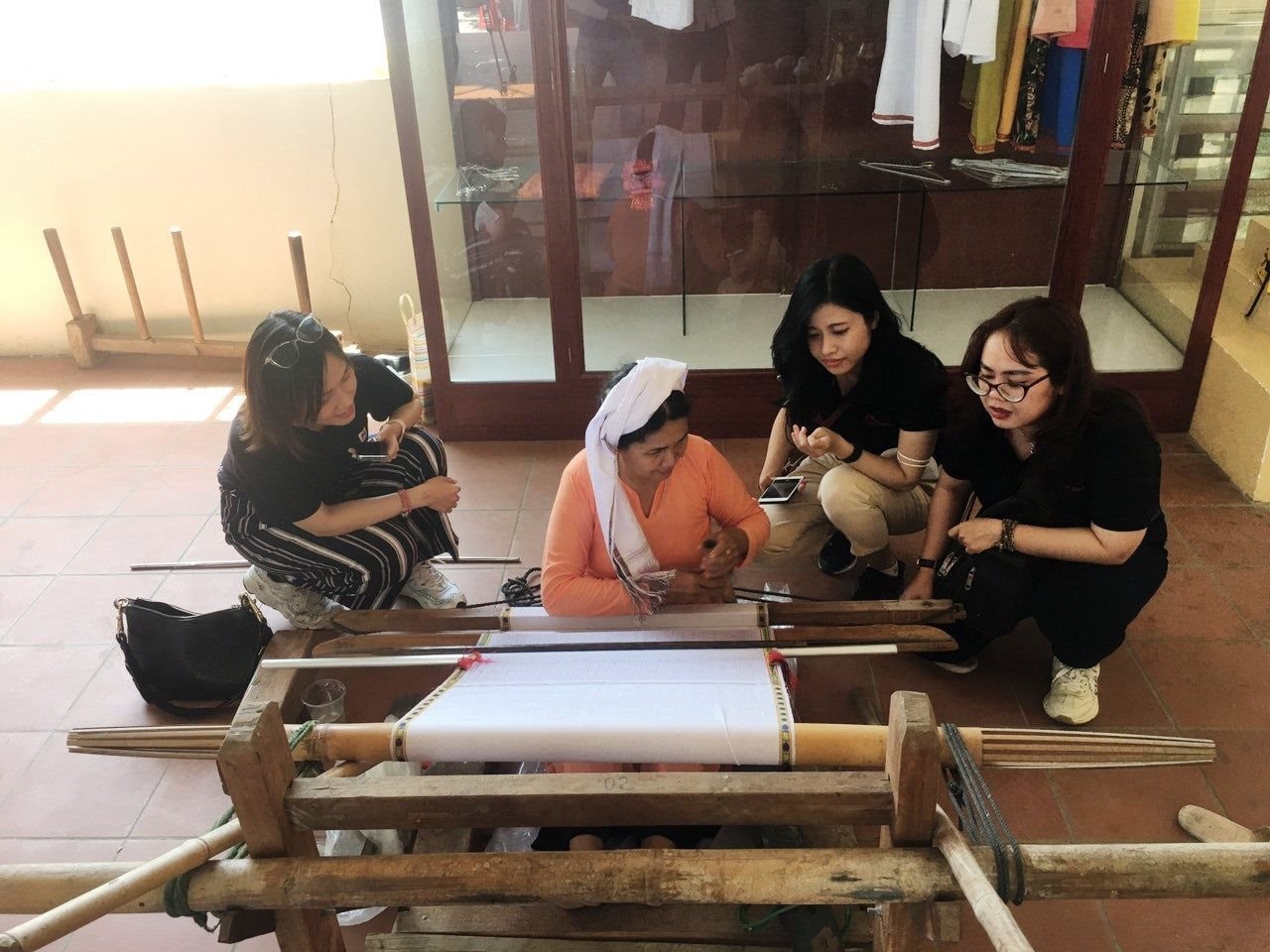 The lasting impression left on each visitor is also the joy of enjoying the unique traditional cuisine of the local Cham people, which is both refreshing and delicious. Ms. Nguyen Thu Ha - a tourist in the group shared: "To me it is very interesting to visit the place and experience this type of tour for the first time. Although the weather in Bac Binh is very hot, I find it interesting to experience roleplaying a Cham girl, while also be taught by artisans how to make handmade Cham pottery. Local specialties can be enjoyed right at the center without having to go far. Among those, many dishes, from banh canh cha ca, banh can, banh xeo with fish sauce to dragon fruit, etc. are all delicious and have their own special features. The services are also very nice."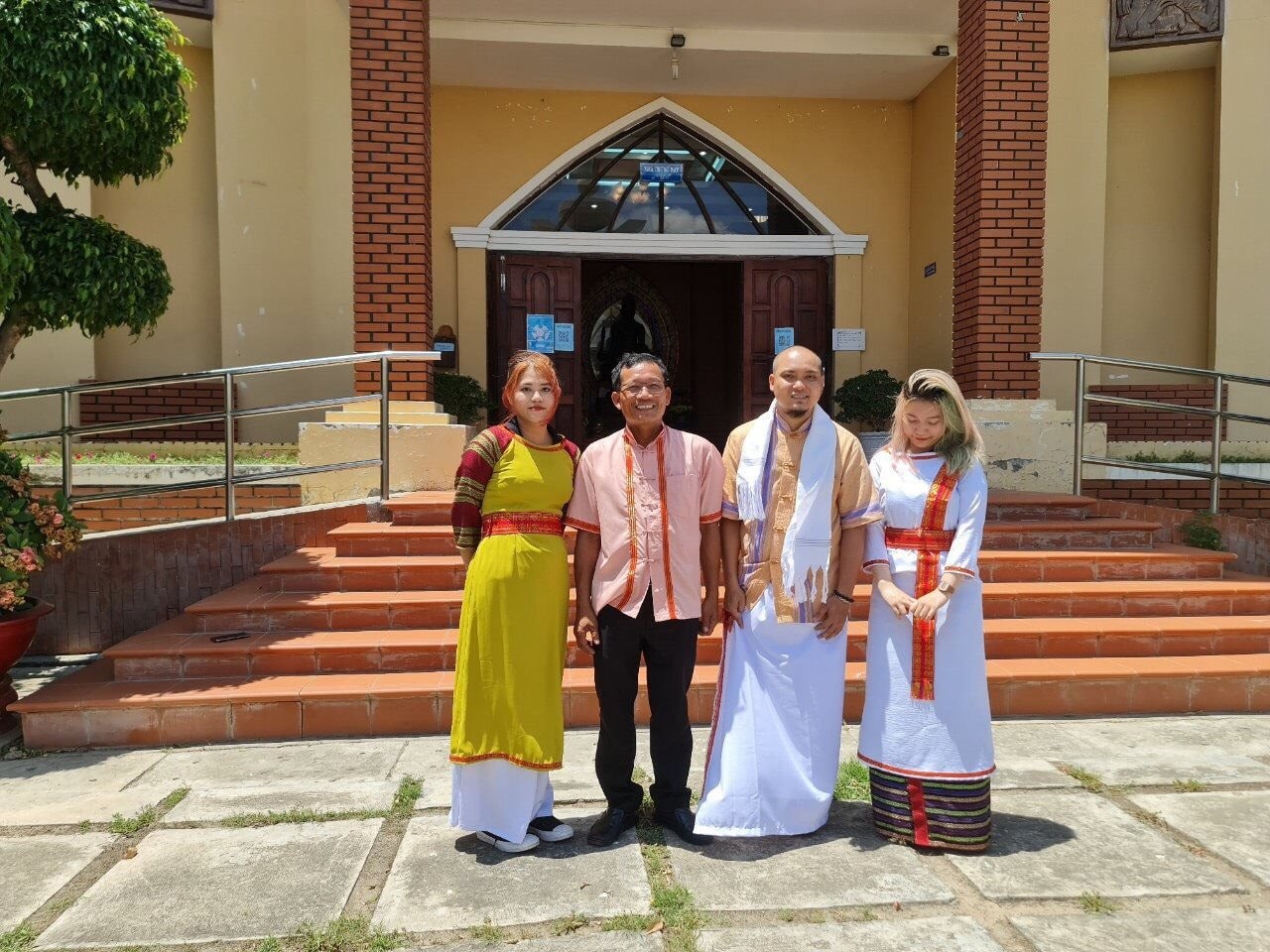 Mr. Uc Viet Vong - Head of the Management Board of the Cham Cultural Exhibition Center said: "This is the first time for the Cham Culture Exhibition Center to welcomes a large number of visitor delegations registering for discovering the local cuisine. This is a favorable opportunity for us to continously promote the culture of the land and people of Binh Thuan in general and Cham cultural heritage in particular to tourists from all over the world, contributing to the development of tourism of the province."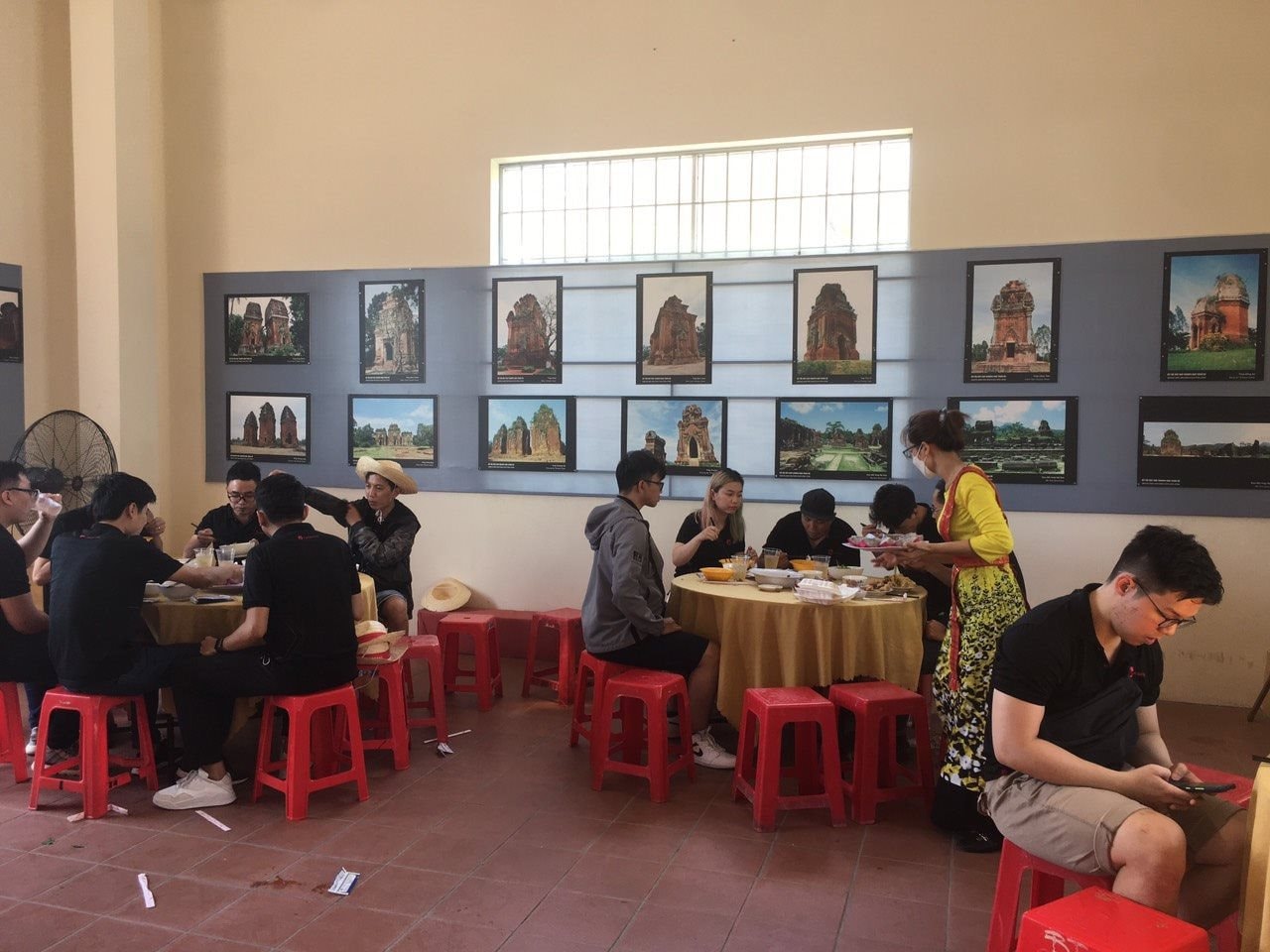 The Cham Cultural Exhibition Center, under the Museum of Binh Thuan, is a place to exchange cultural activities of the Cham people during festivals, serving the research of scientists on Cham culture. This is also one of the cultural tourist attractions of Binh Thuan that captivates many tourists visiting the province; the convergence of the most unique features of Cham people, from architecture, colors, preserved ancient artifacts to traditional culture of brocade weaving and pottery making and so on. The exhibition space is divided into separate areas according to their themes namely: collections of Cham royal cultural heritages; images and antiques belonging to the Cham culture; ​​traditional agricultural and fishing tools of the Cham people; demonstrations and displaying of ceramic products; materials, tools, traditional hand-woven products; research of intangible cultural products.