The Prime Minister on November 4, 2021 issued Decision No.1862/QD-TTg on organizing Vietnam Book and Reading Culture Day. Under the decision, the Vietnam Book and Reading Culture Day is annually held on April 21 across the country. In 2020, 2021, due to the influence of the Covid-19 epidemic situation, the Organizing Committee cannot directly organize display and exhibition activities, said Mr. Duong Tu - Deputy Director of the Department of Information and Communications as he spoke at the opening ceremony.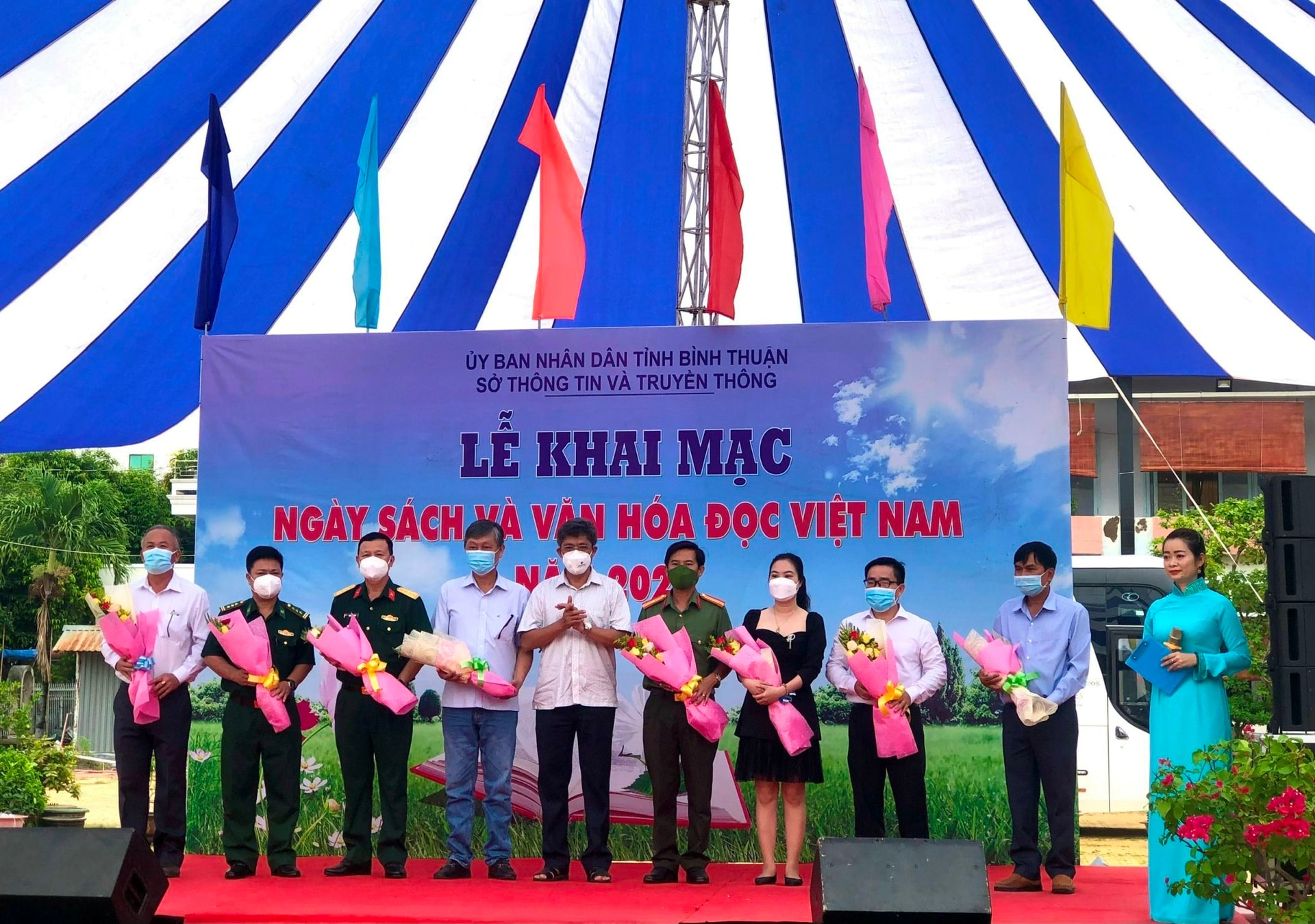 This year, when the epidemic situation has stabilized, Vietnam Book and Reading Culture Day is held in the hope that those activities will create a cultural, joyful and useful space for readers. Thereby, it can create the best conditions to help readers improve the source of knowledge for learning, cultivating knowledge and skills. This is also an opportunity for the library and the book publishing industry to grasp the needs and tastes of readers to build a long-term plan to better serve their readers.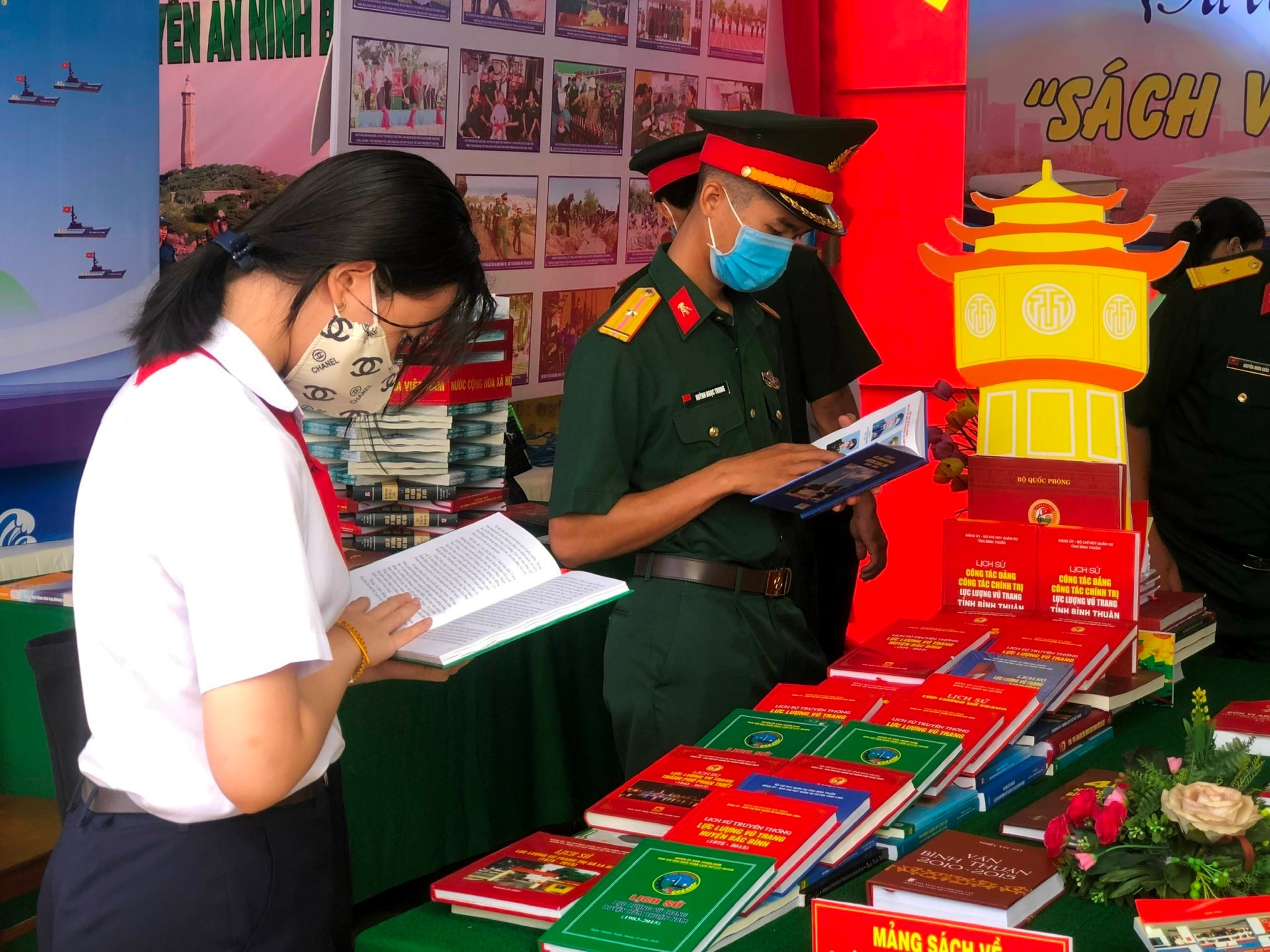 With the theme "Books - Mission to develop reading culture", after the opening ceremony, the book exhibition will be held from April 16 to 18. Thanks to the contribution of 8 units, namely: the Provincial Military Command, the Provincial Border Guard Command, the Provincial Public Security, the Provincial Library - Binh Thuan Literature and Art Association, Binh Thuan Book - Equipment Joint Stock Company Thuan, Fahasa Bookstore Phan Thiet, Fahasa Bookstore Binh Thuan, Phuong Nam Bookstore, readers will be served to read and buy books in the fields of economy, culture, politics, society, local history, education, literature, art, science and technology, production and animal husbandry, and so forth.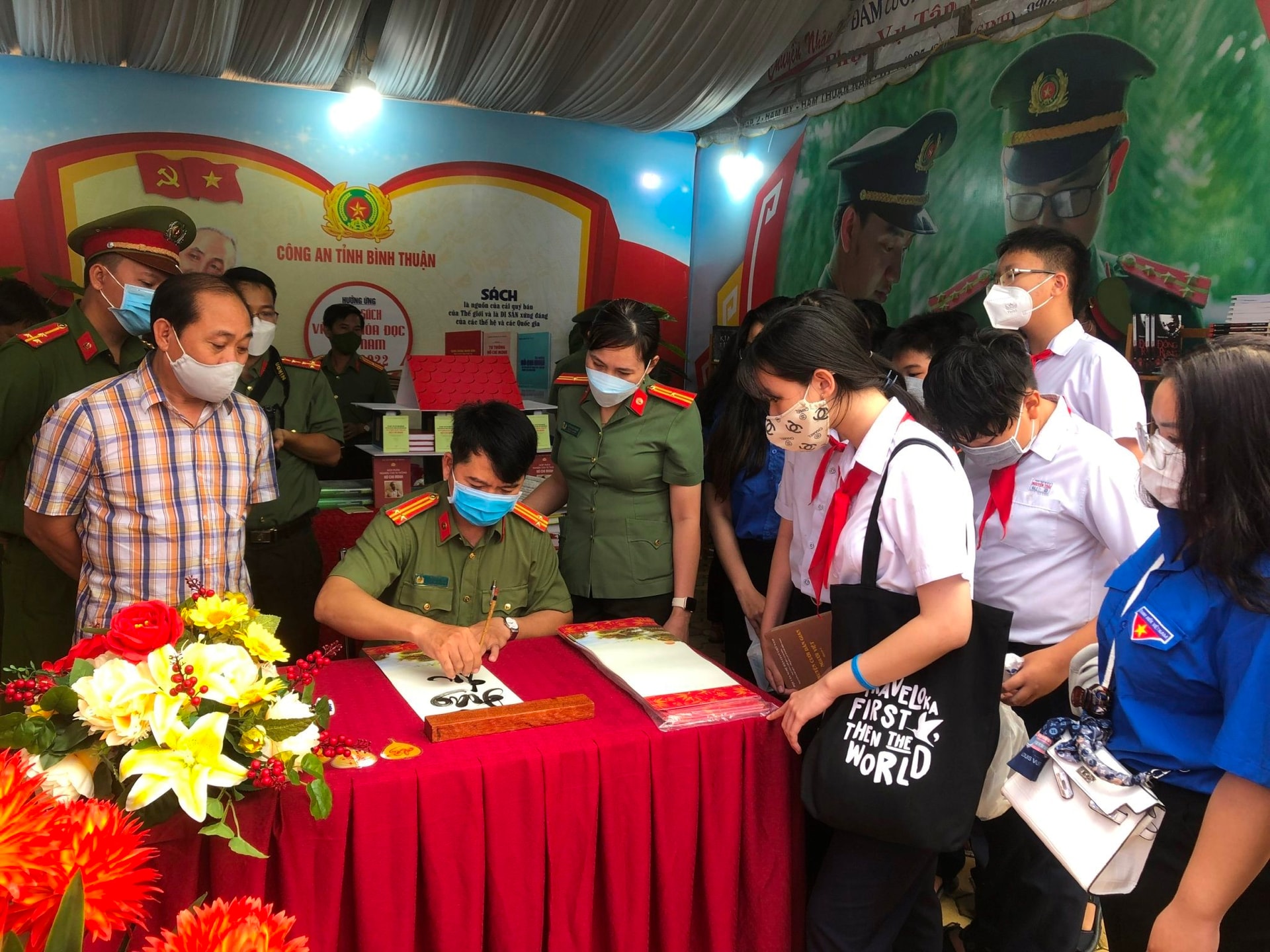 Vietnam Book and Reading Culture Day 2022 was held at the Provincial Cultural Center. Many students and youth union members participated in Book Day. Many interesting activities will be held at the exhibition from April 16 to April 18, 2022.
In addition to the books on display, the Organizing Committee also displayed more than 2,000 books on the sea and island propaganda, local history and Ho Chi Minh's thought. Towards building a learning society, a beauty in social life, the above activities contribute to affirming the position, role and importance of books, forming reading habits in families, schools, agencies and organizations; building and developing the reading movement, especially for young people, teenagers, students