Chef Devin Hoàng
Deprivation childhood
Chef Devlin Hoang's real name is Nguyen Hoang Nghi, he was born in a poor family in Tan Phu Dong district, Tien Giang province. With a different start from his friends, young Hoang Nghi did not have a carefree childhood, he had to do all the housework and take care of family members. And since then, from that peaceful small kitchen corner, a strong feeling for the kitchen profession has been fostered until now.
Having a coffee, Chef Devlin Hoang shared about his own childhood dream: Experiencing life with many difficulties and deprivations, his old dream was becoming a police officer who can protect everyone's peace. However, that dream did not come true, family circumstances kept pushing young Hoang Nghi to study and work at the same time. At that time, Nghi worked a lot, all jobs that could bring him money. Therefore, the beautiful dream of becoming a police officer also gradually faded over the years.
The proverbs "When one door closes, another one opens" is seemingly true for Chef Devlin Hoang's circumstance. An unexpected chance and the kitchen profession opened a door at the turning point of Hoang Nghi's life, who is now Chef Delvin Hoang. "At that time, I volunteered to do military service. But for some reason, with only 7 days left until my enlistment date, I was told that I wouldn't have to go."
Chef Devlin Hoang recalls at the beginning, he had to go to school and work as a kitchen assistant at restaurants and food stores whenever he had free time. Despite facing many difficulties,   he received a lot of help and instruction from seniors and quickly caught up with the work process, thereby his knowledge and skill have been improved day by day.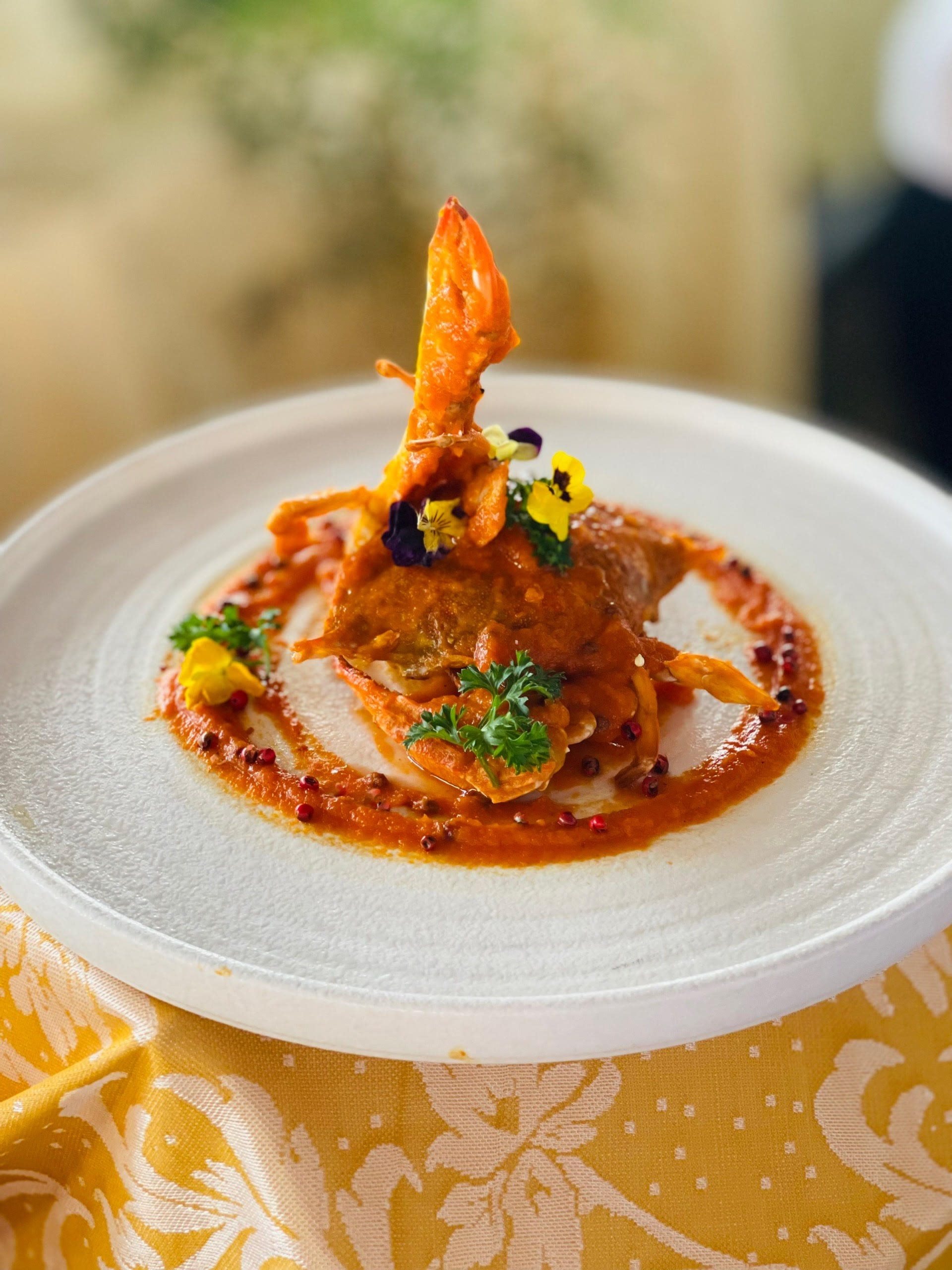 Chef with colleagues in baking training for coworkers
Recalling that time, Chef Devlin Hoang shared: "At first, I was confused about everything. The more tangled, the more difficult to control things; As work keeps coming in, my progress affects everyone. However, I am really grateful in that difficult time, my colleagues in the kitchen did not scold me, but always taught, supported, and encouraged me little by little. So I became more confident, improved my skills even more, and became who I am today."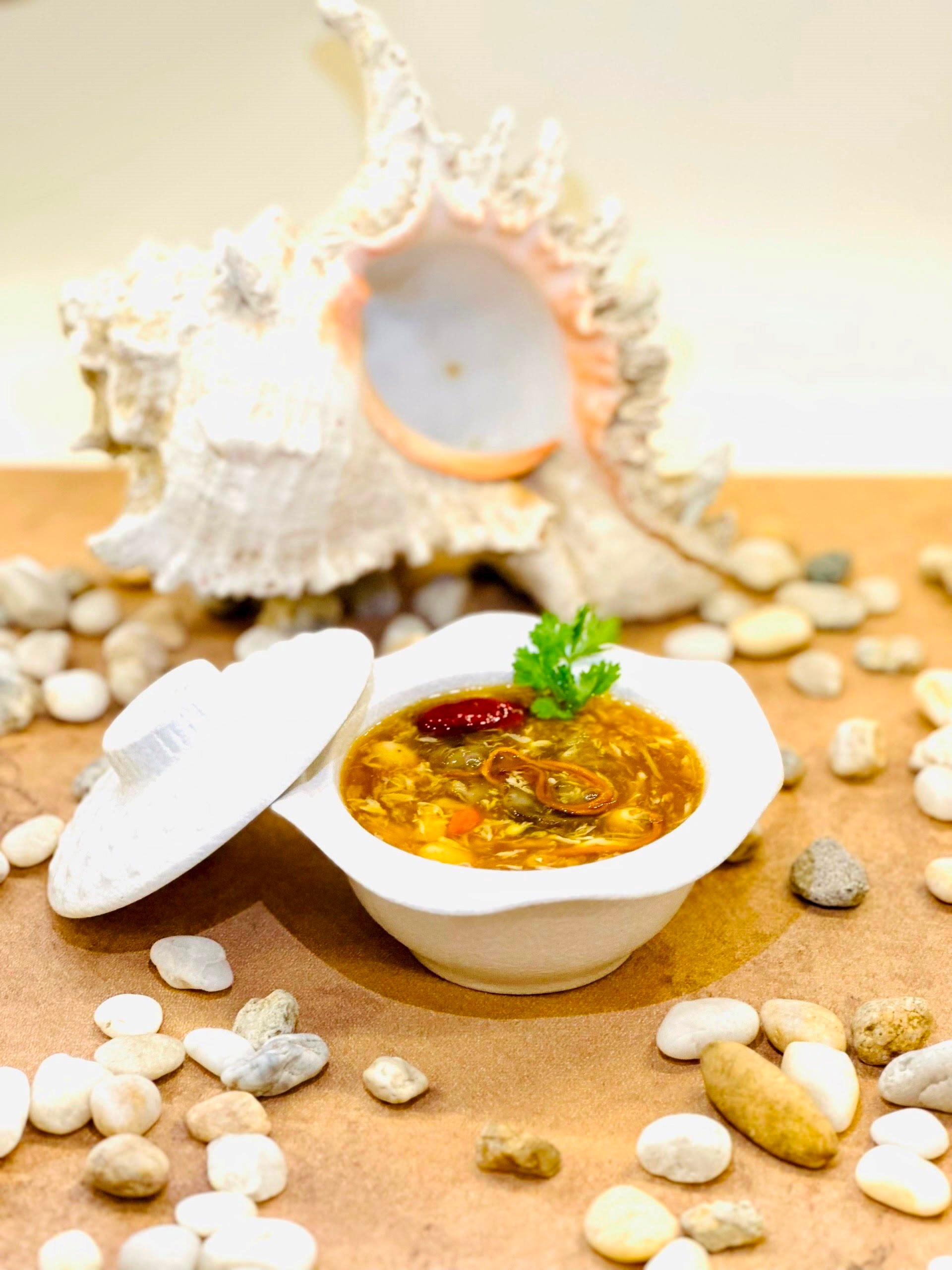 Food becomes a work of art with skillful hands
The desire to bring "cuisine" go further
Currently, Chef Devlin Hoang is Vice President of the Binh Thuan Professional Chef Association. Before coming to Binh Thuan, he continuously held the positions of sous chef, and head chef at big restaurants in Ho Chi Minh City, used to be the head chef of XO Palace. As a teacher, teaching many generations of students, he is loved by students because of his gentle and sincere personality. "I just want to spread the passion and help youths who have a passion for the kitchen profession and want to bring Binh Thuan cuisine to the world. Binh Thuan has "Lau Tha " hot pot and apricot fish salad are very famous; however, there are many delicious dishes of Binh Thuan that have not been discovered yet. Moreover, The special thing is that the seafood in Binh Thuan is very delicious" - Chef Devlin Hoang shared.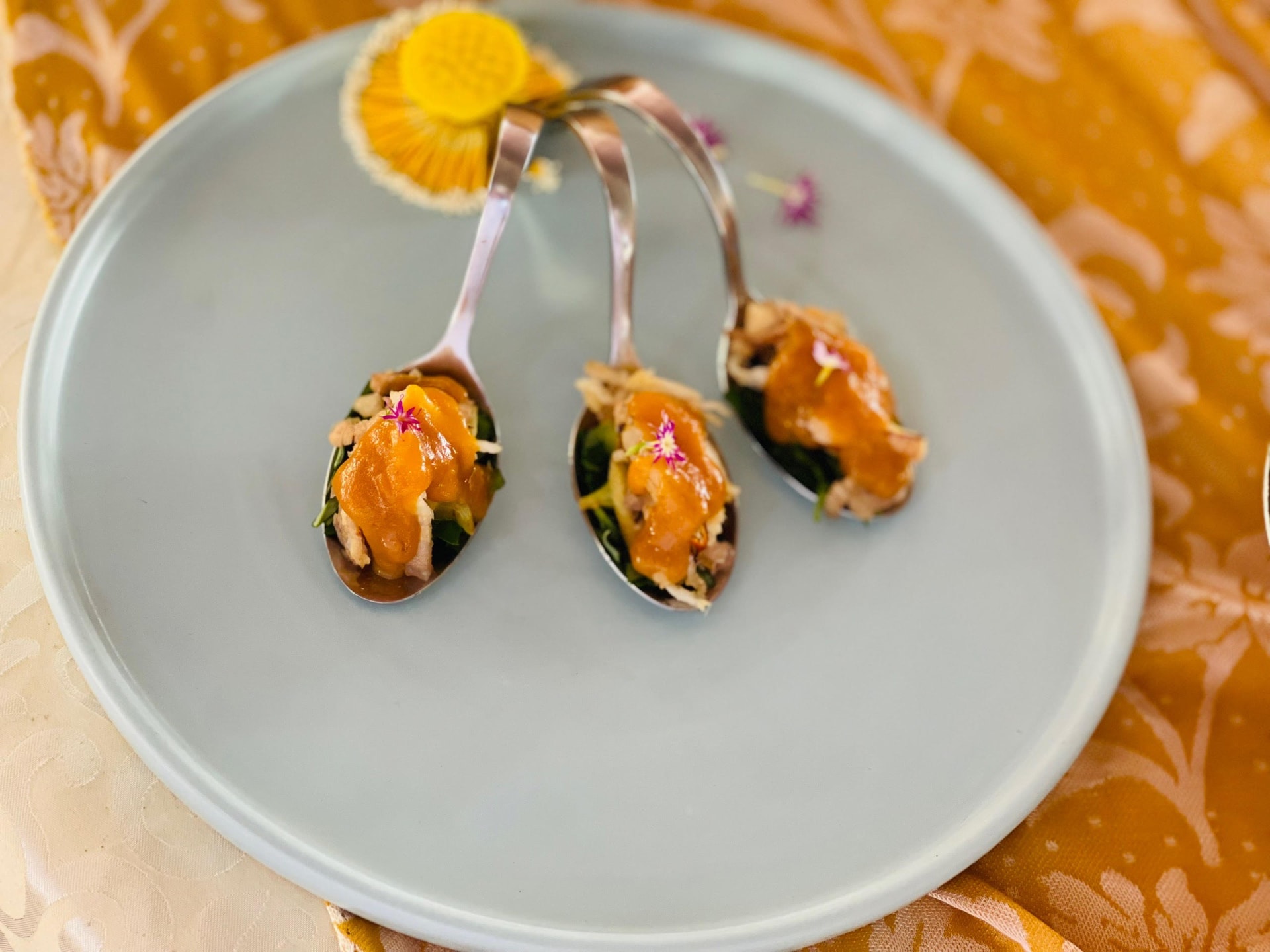 With constant efforts in the kitchen profession, Chef Devlin Hoang was honored to receive the Golden Hand Award, approved by the Institute of Economics & Management. This is a noble award that proves his dedication to the kitchen profession. In the coming time, he will participate in tourism and culinary programs throughout 64 provinces and cities. In 2023, Chef Devlin Hoang will continue to spread the fire passion and share his kitchen experience with more young generations; besides, receiving restaurant setup for business units. Every month, he and Binh Thuan's chef association open a specialized training course on cuisine and invite teachers who are professional chefs, famous in each field to convey, which can improve their skills, as well as create more richness for Binh Thuan cuisine.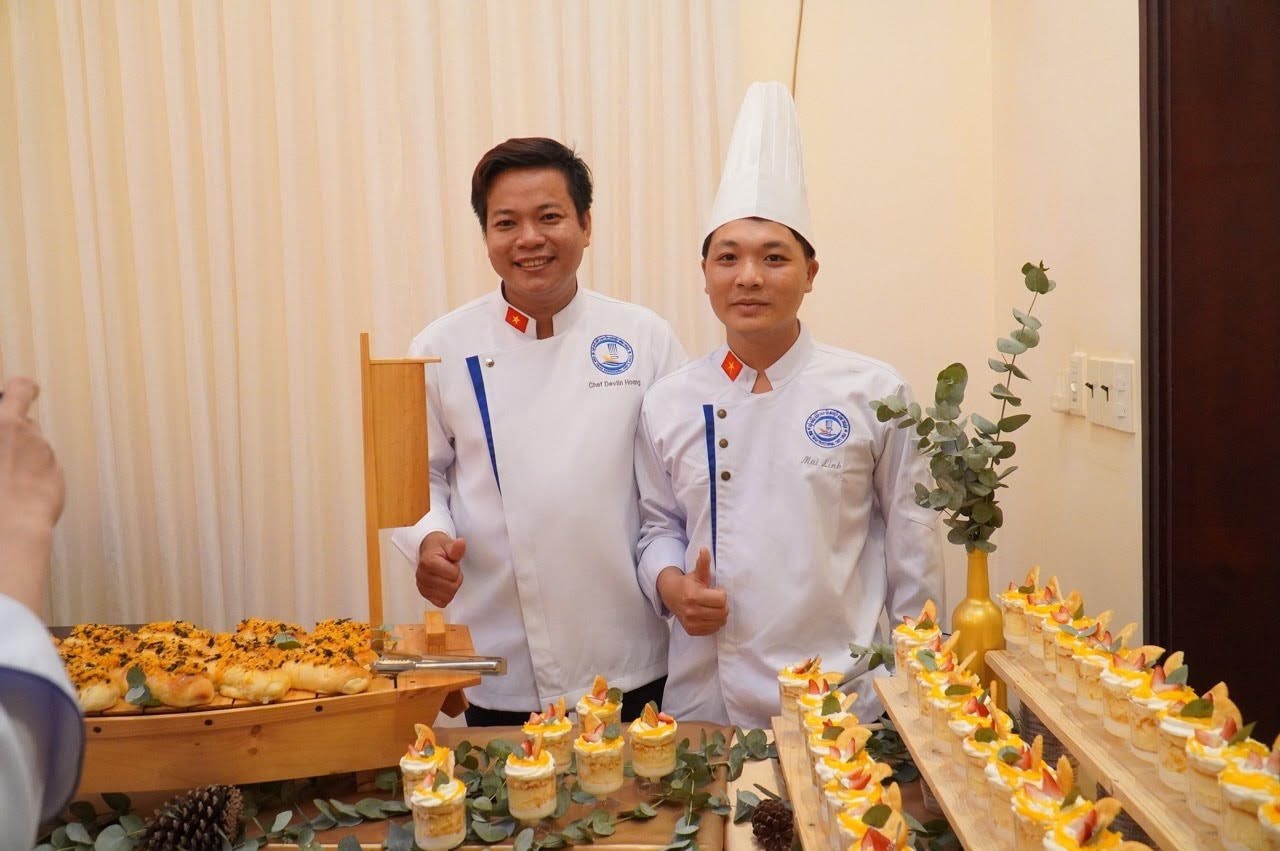 Explaining why he chose Binh Thuan to stay, Chef Devlin Hoang confided: "When I came here, I felt this land was warm and friendly, the atmosphere was fresh. Especially, there are so many specialties to grow the cuisine." With what Chef Devlin Hoang is trying to contribute, with a passion for constantly learning, with a fervent hope that Binh Thuan cuisine will fly further, diners will enjoy more great products from the talented "artists", which Chef Devin Hoang and his colleagues contribute to Binh Thuan cuisine in particular and the local tourism industry in general.