Attending the event, there were Mr. Nguyen Minh, Vice Chairman of Provincial People's Committee; Mr. Dinh Huu Phi, Director of the Department of Intellectual Property (Ministry of Science and Technology), and representatives of departments, associations, and cooperatives of dragon fruit.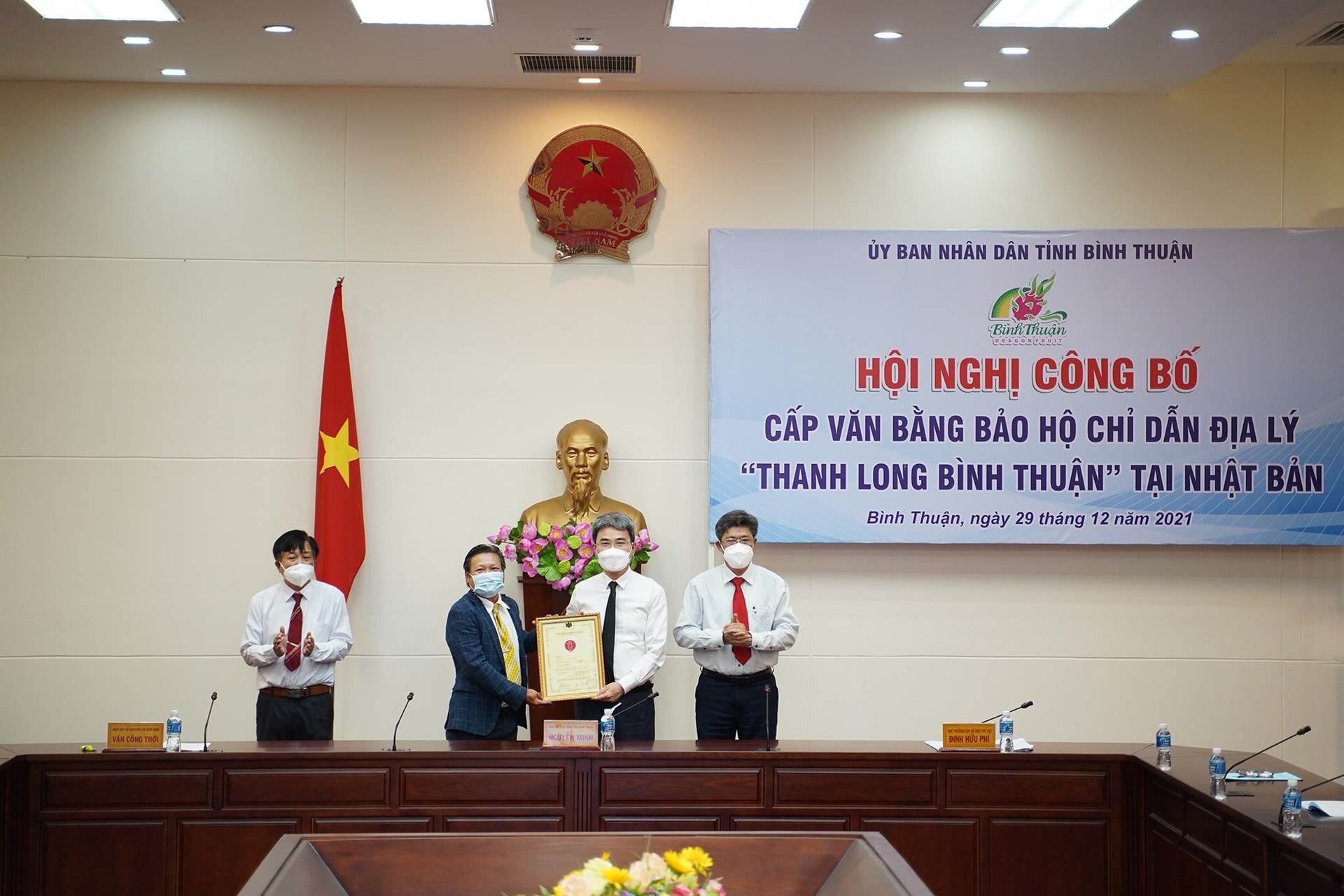 On October 7th, Binh Thuan province's dragon fruit was officially granted the Protected Geographical Indication certificate by Japan's Ministry of Agriculture, Forestry and Fisheries, three years after the application to register was submitted, according to the report of the leaders of the Department of Science and Technology.
This Protected Geographical Indication certificate awarded to Binh Thuan dragon fruit is Vietnam's second geographical indication certificate officially recognized in Japan, following that for Luc Ngan lychees. Geographical indications are expected to pave the way for Binh Thuan's clean dragon fruit to enter the Japanese market and fastidious markets such as Europe, Korea, and New Zealand.
Vice-Chairman of the Provincial People's Committee Nguyen Minh stressed that: "The above protected geographical indication certificate is an honor of the province. Binh Thuan Dragon Fruit Association should strengthen guidance to organizations and individuals in producing and trading dragon fruit to use stamps and trademarks with geographical indications of "Binh Thuan", promoting this geographical indication brand exported to foreign markets for members of the association.
At the same time, the Binh Thuan Department of Science and Technology coordinated with the Department of Agriculture and Rural Development and the Binh Thuan Dragon Fruit Association to train and propagate dragon fruit farms, cooperatives, and enterprises on how to use geographical indications, Japanese regulations, announced production process of dragon fruit. Thereby, the relevant units can grasp the procedures to plant and export dragon fruit to Japan and fastidious markets (Europe, Korea, New Zealand...).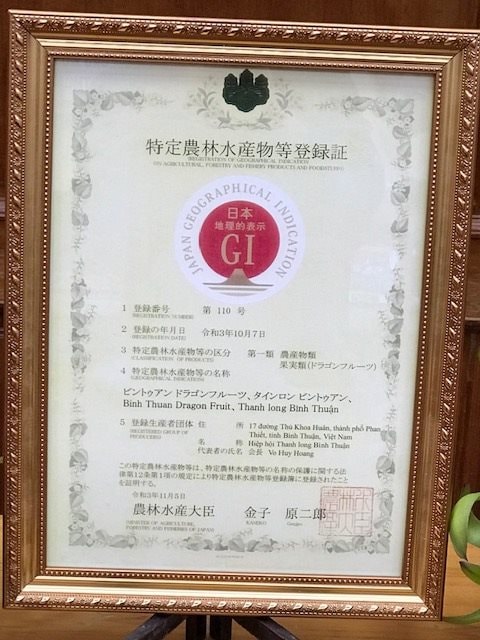 At the event, Mr. Dinh Huu Phi – Head of the National Office of Intellectual Property awarded the certificate to leaders of Binh Thuan Dragon fruit Association.