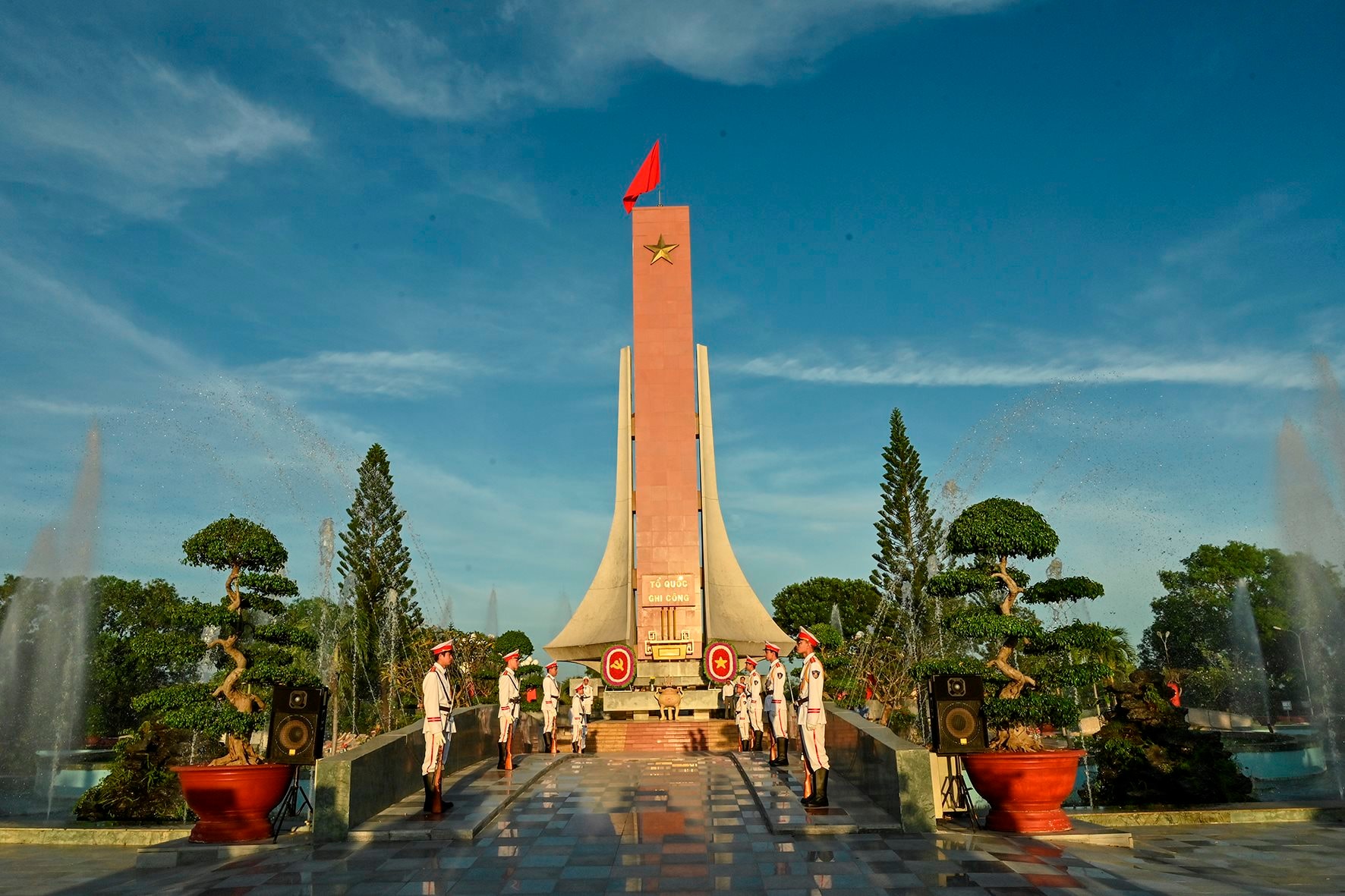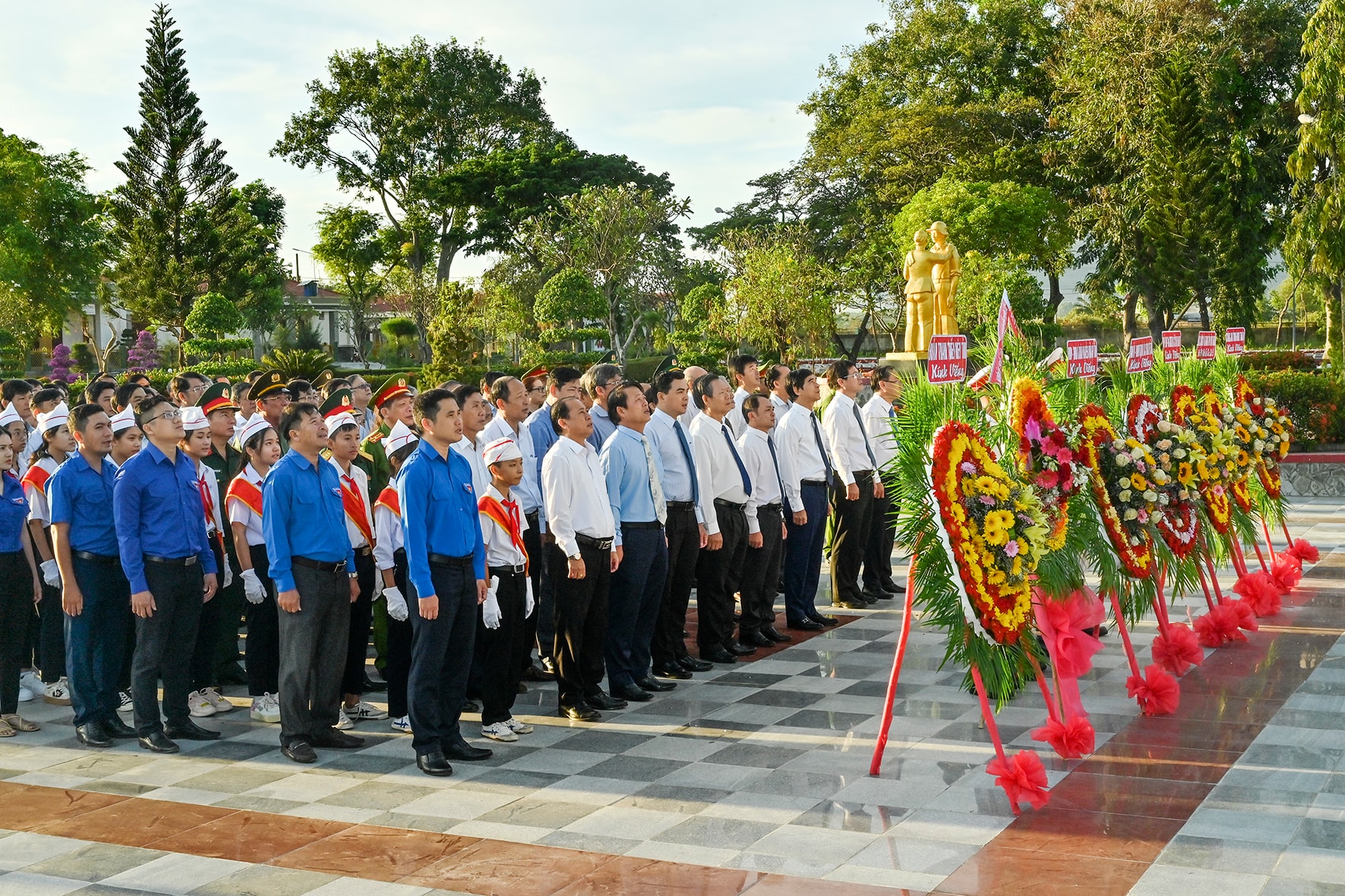 Delegates attending the visitation ceremony
Attending the ceremony, there were Secretary of the Provincial Party Committee - Duong Van An, Standing Deputy Secretary of the Provincial Party Committee-cum-Chairman of the Provincial People's Council Nguyen Hoai Anh, and Vice Chairmen of the Provincial People's Committee, People's Council, leaders of the Provincial Vietnam Fatherland Front Committee; revolutionary elders, former leaders of the province through the periods; Former Head of Delegation, Deputy Head of the National Assembly Delegation; the deputies of the 15th National Assembly - Binh Thuan unit; leaders of Party committees, departments, branches, representatives of the armed forces, youth union members, and Representatives of the People's Committee of Phan Thiet city; People's cadres of Hong Son commune, Hong Liem - Ham Thuan Bac district.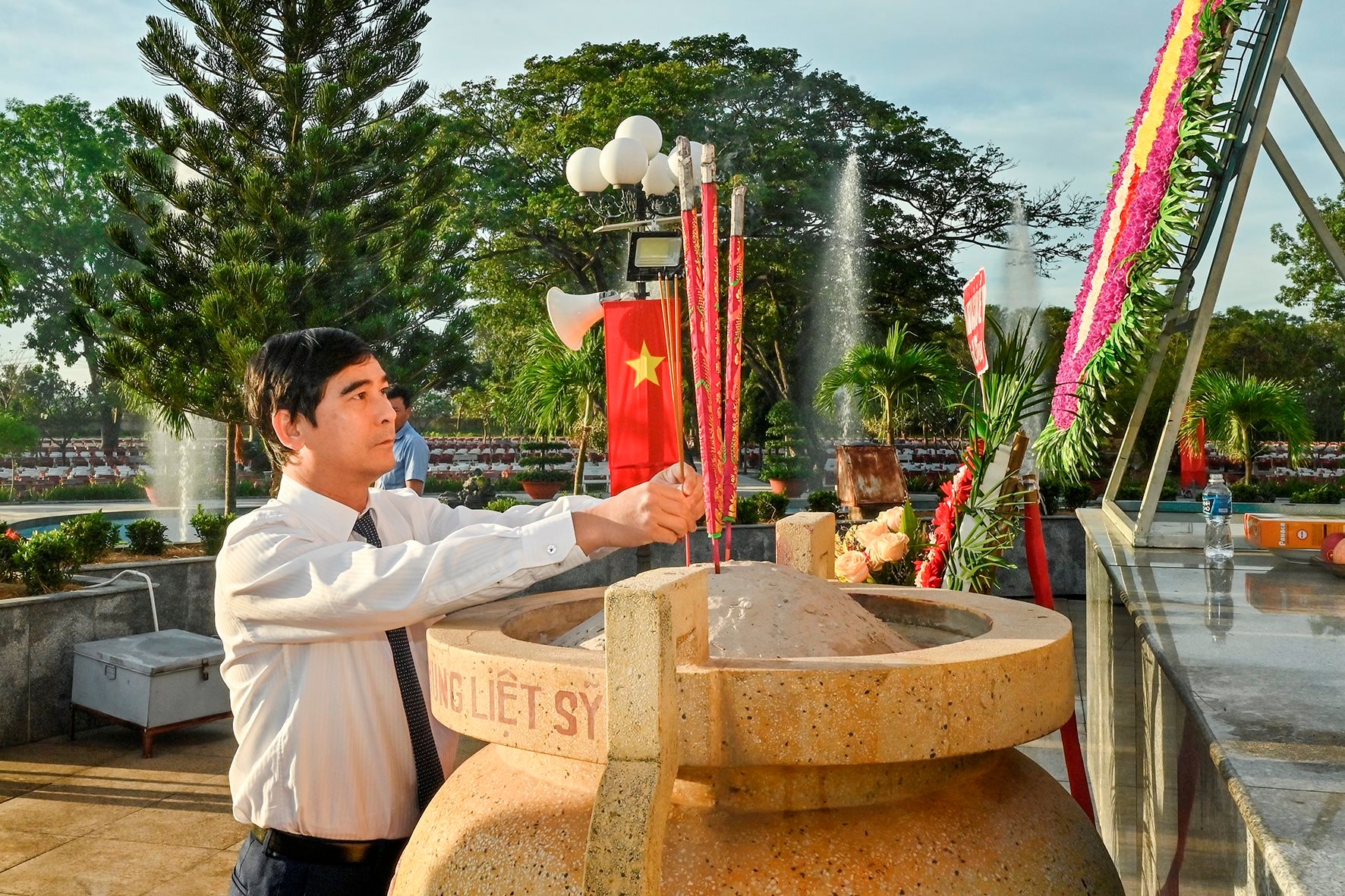 The Secretary of the provincial party Committee offered incense at the tribute ceremony.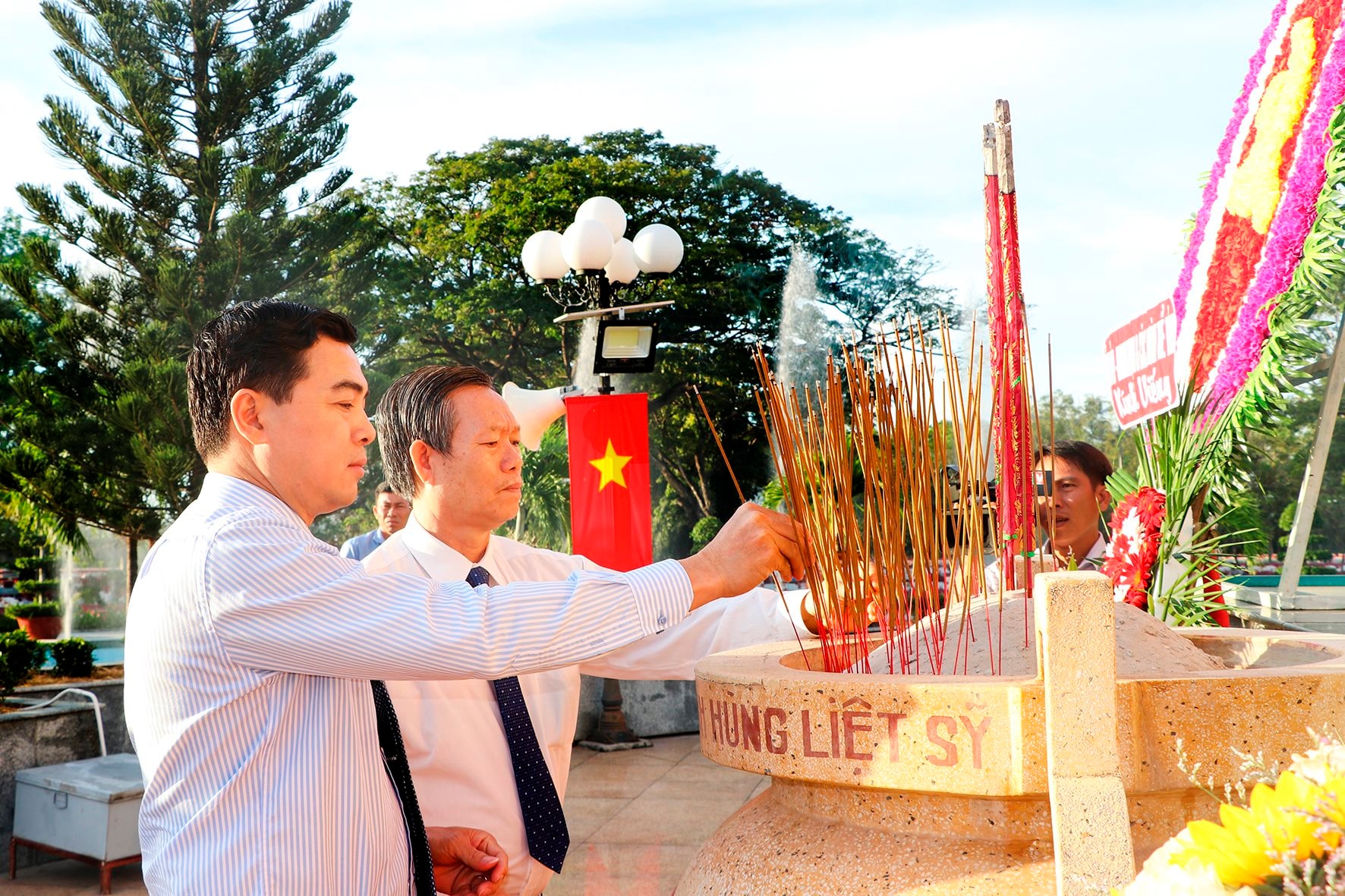 The delegates laid wreaths and burnt incense on the graves, expressing their infinite gratitude to the heroes and martyrs who heroically sacrificed themselves in the two resistance wars to protect national independence and freedom.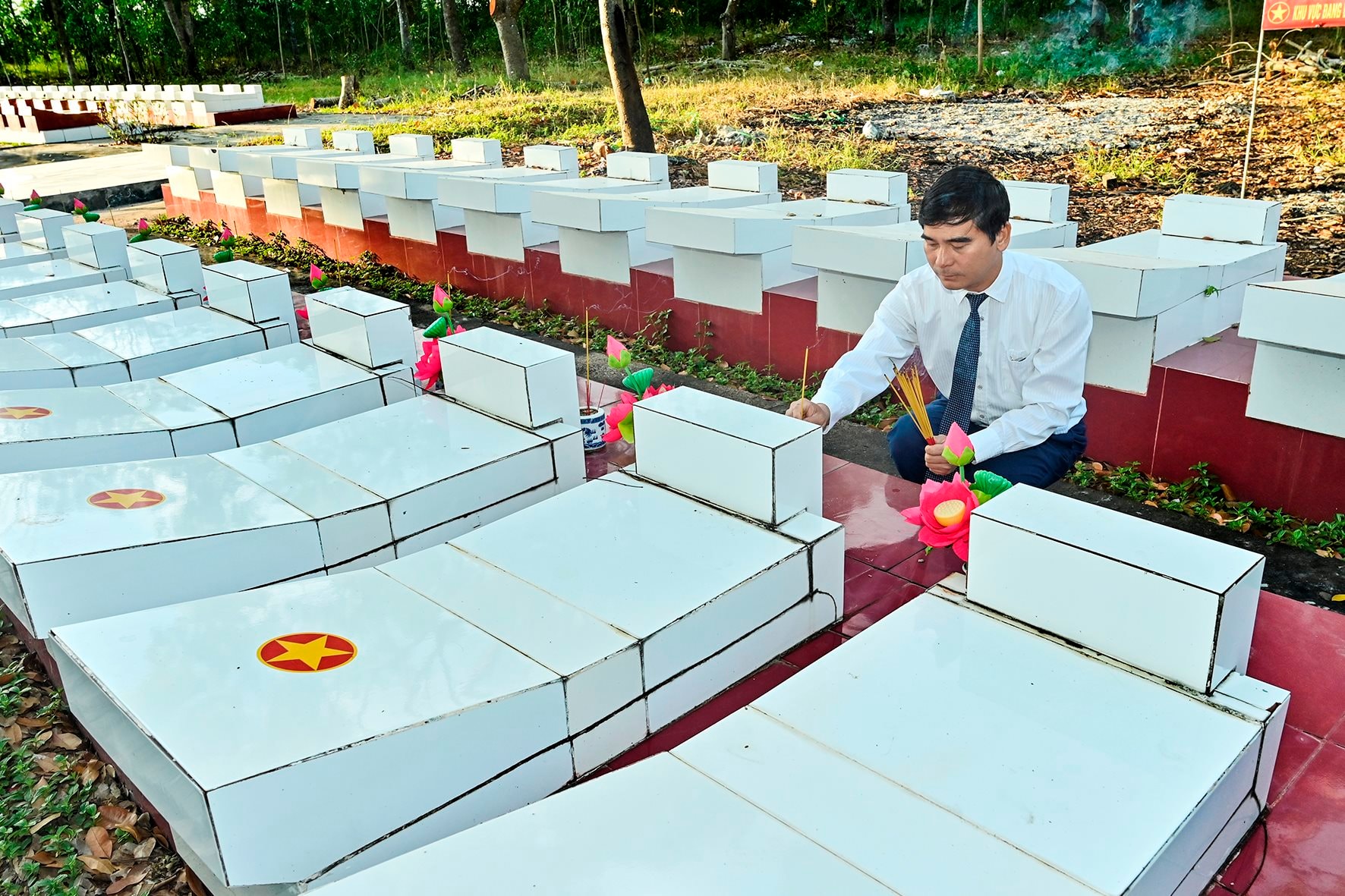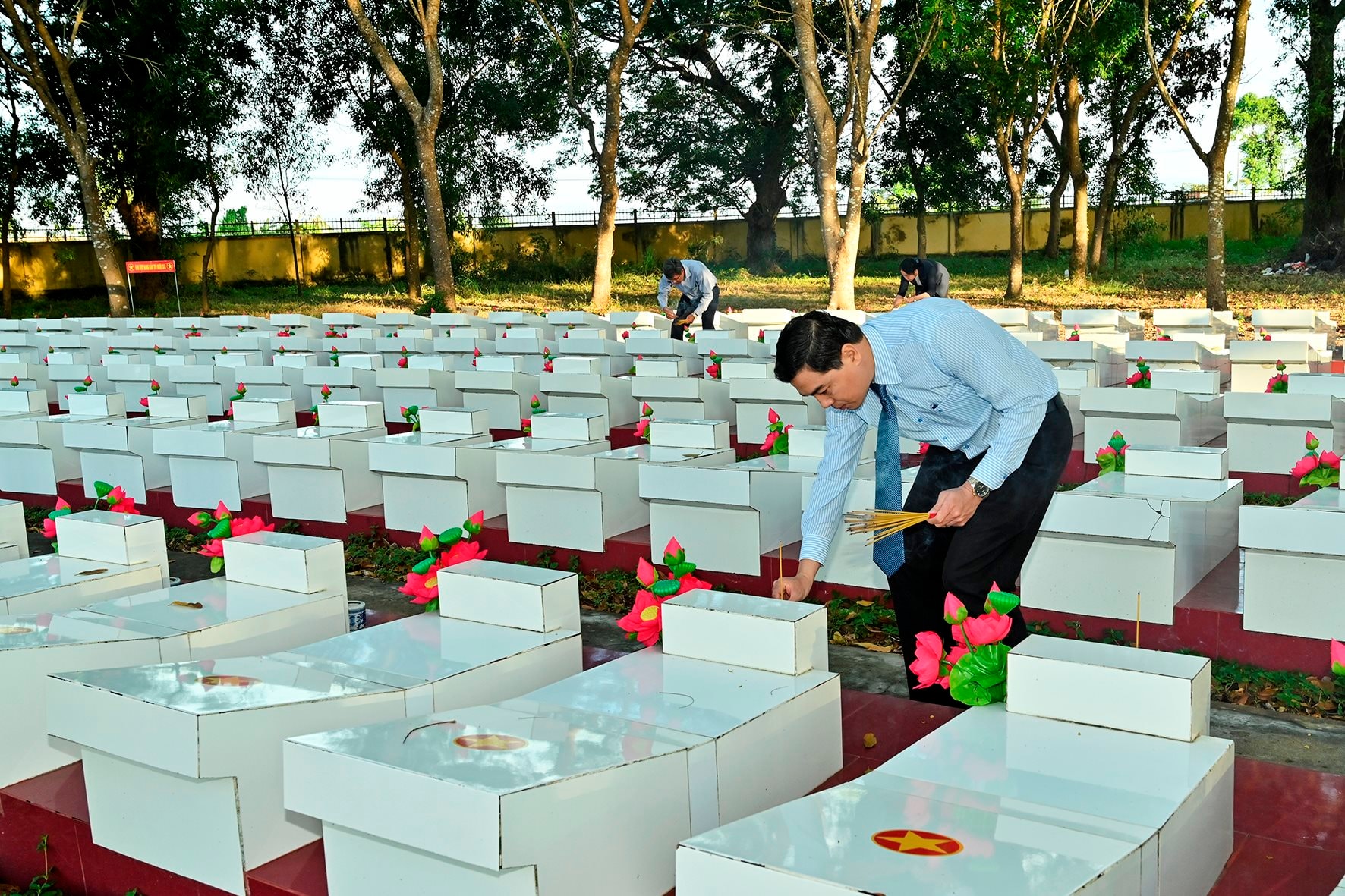 After that, the delegates visited to Ho Chi Minh Museum, and Binh Thuan branch to offer flowers and burn incense in memory of Uncle Ho on the occasion.