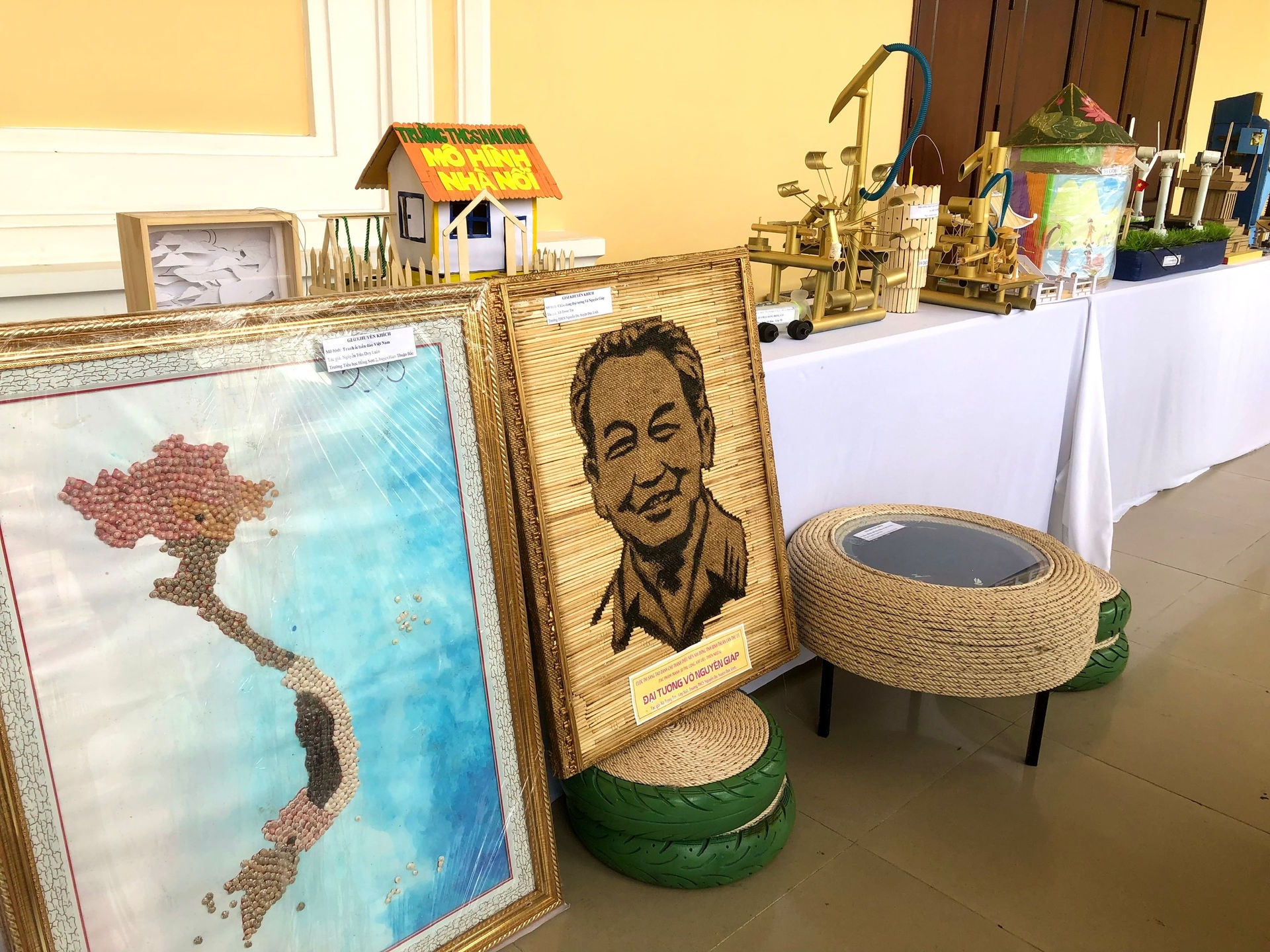 Over the past time, this yearly contest has gradually become more popular among students and young children in Binh Thuan province. Moreover, this practical competition has created a platform to discover and promote potential as well as creativeness of teenagers and young children in the locality. It has also helped children to enhance knowledge, practice their skills and creative thinking, build up and pursue their dreams to become future inventors.
The organizing board received as many as 212 entries with invented models and products in 5 fields: IT soft-wares, learning tools, eco-friendly products to serve for environmental protection and economic development, household goods, and children toys
Eventually, 15 best models/ products were awarded, including 2 second, 3 third and 10 consolation prizes (without first prize). The organizing board also presented certificates of merits to 4 collectives with excellent achievements in supporting propaganda and mobilization for the contest.