Vietnam secured a total of 195.1 million doses of COVID-19 vaccines from March 2021 to January 2, 2022, according to the Ministry of Health.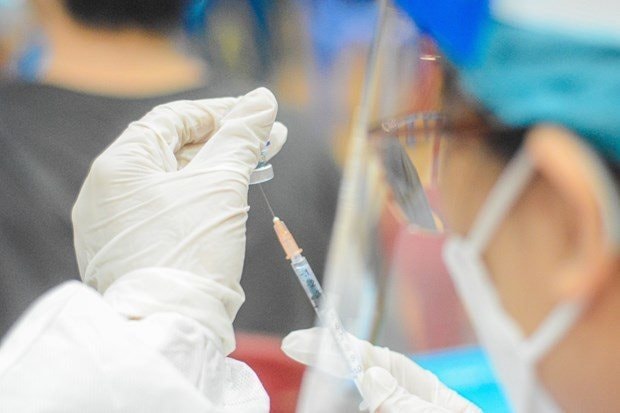 To date, the ministry has allocated around 176.8 million doses. As of 2:30pm on January 4, the country had administered 154.3 million jabs. Up to 99.7 percent of the population aged 18 and above have received at least one dose, while 91.1 percent have received all two basic doses.

For children aged between 12-17, the figures are 85.7 percent and 58 percent, respectively.

According to the Ministry of Health, Vietnam recorded 14,861 cases of COVID-19 and 244 related deaths during 24 hours from 4pm January 3 to 4pm January 4.

The national tallies reached 1,800,704 and 33,245, respectively. A total 16,227 patients were given the all-clear, taking the total number of recoveries to 1,413,384./.


VNA