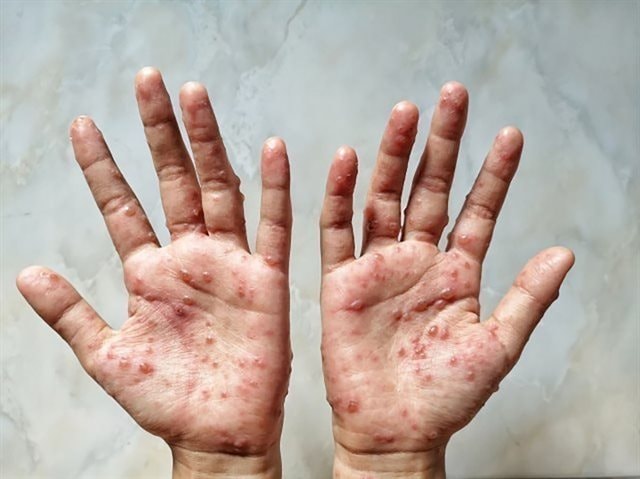 In the face of dangerous infectious diseases like COVID-19 and dengue fever, among others, the Government leader said proactive prevention and control of monkeypox must be carried out with the spirit of "one step ahead, one level higher" to avoid concurrent outbreaks, protect people's lives and public health.
Supervision should be tightened at border gates and among the community, the PM said, stressing that drugs, equipment, human resources and finance should be available to implement preventive measures and treatment.
He urged municipal and provincial People's Committees to put forth plans and scenarios, organise training courses for health workers, diversify communication methods, and establish hotlines.
The Ministry of Health should keep a close watch on the situation to take suitable measures and quickly deal with monkeypox clusters, with attention paid to health workers and vulnerable groups.
The ministry was also asked to set out a plan in response to the disease, perfect professional guidelines, improve its testing and diagnosis capacity, and instruct and inspect localities in monkeypox prevention and control.
Meanwhile, the Ministry of Agriculture and Rural Development should coordinate with the health sector and agencies to prevent infection from wild animals.
The PM requested the Ministry of Information and Communications, Vietnam Television, Radio The Voice of Vietnam, Vietnam News Agency (VNA), Nhân dân (People) newspaper and other press agencies to coordinate closely with the health ministry.
The leader said that the Ministry of Finance needed to ensure funding for monkeypox prevention and control, asking relevant associations and organisations to coordinate with all-level authorities to encourage people to join activities to prevent the disease in line with guidelines issued by the health ministry.
Training session
The Ministry of Health on Monday held an online training session to guide medical facilities nationwide on the diagnosis and treatment of monkeypox in the context that the number of cases worldwide is topping 22,000.
Deputy Health Minister Nguyen Truong Son underlined the need to make careful preparations for responding to monkeypox, saying that although no cases of monkeypox had been recorded in Vietnam, the risk of this disease entering the country was very high.
He requested health facilities to prepare necessary conditions for preventing the disease, including clinical-based early detection and sourcing diagnostic tests to detect cases early for timely quarantine and treatment.
Son also emphasised the need to promote communications activity to raise public awareness of signs of illness and strengthen training for medical examination and treatment establishments at all levels towards taking effective and timely measures to prevent monkeypox infections at medical facilities and ensure effective quarantine and treatment.
Nguyen Luong Tam, deputy director of the Department of Preventive Medicine under the health ministry, said the ministry is currently developing guidelines for monitoring monkeypox cases in the country and reactivating the border quarantine system.
Nguyen Trong Khoa, Vice Director of the Department for Medical Examination and Treatment under the health ministry, said the ministry had developed a plan to respond to emergencies, adding scenarios to deal with this disease have also been taken into account by the health ministry.