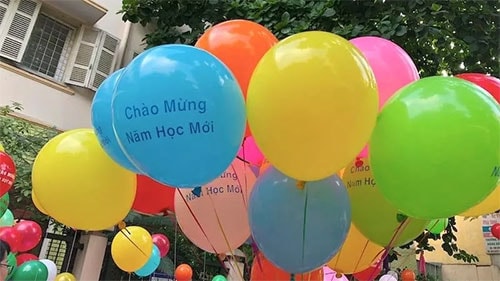 The new school year will begin nationwide on September 5.
According to guidelines issued by the Ministry of Education and Training (MOET) on August 25, the new school year ceremony should be held in an appropriate manner to both ensure safety and create a joyous atmosphere for students.
The ceremonies in areas affected by the coronavirus, such as the central city of Da Nang, will be strictly virtual.
The education ministry also requested that schools tailor their new school year activities to student ages, school facilities and local conditions, and strictly comply with disease prevention guidelines.
In Hanoi, the municipal education department required that the new school year ceremony should not last more than 45 minutes and customary practices such as student welcoming parades and balloon releasing should be cancelled.
On August 25, the MOIT also announced that the second stage of the high school graduation examination will take place from September 2-4 for 26,000 students in 27 provinces and cities who were unable to attend the first stage due to the Covid-19 outbreak.
Source: NDO