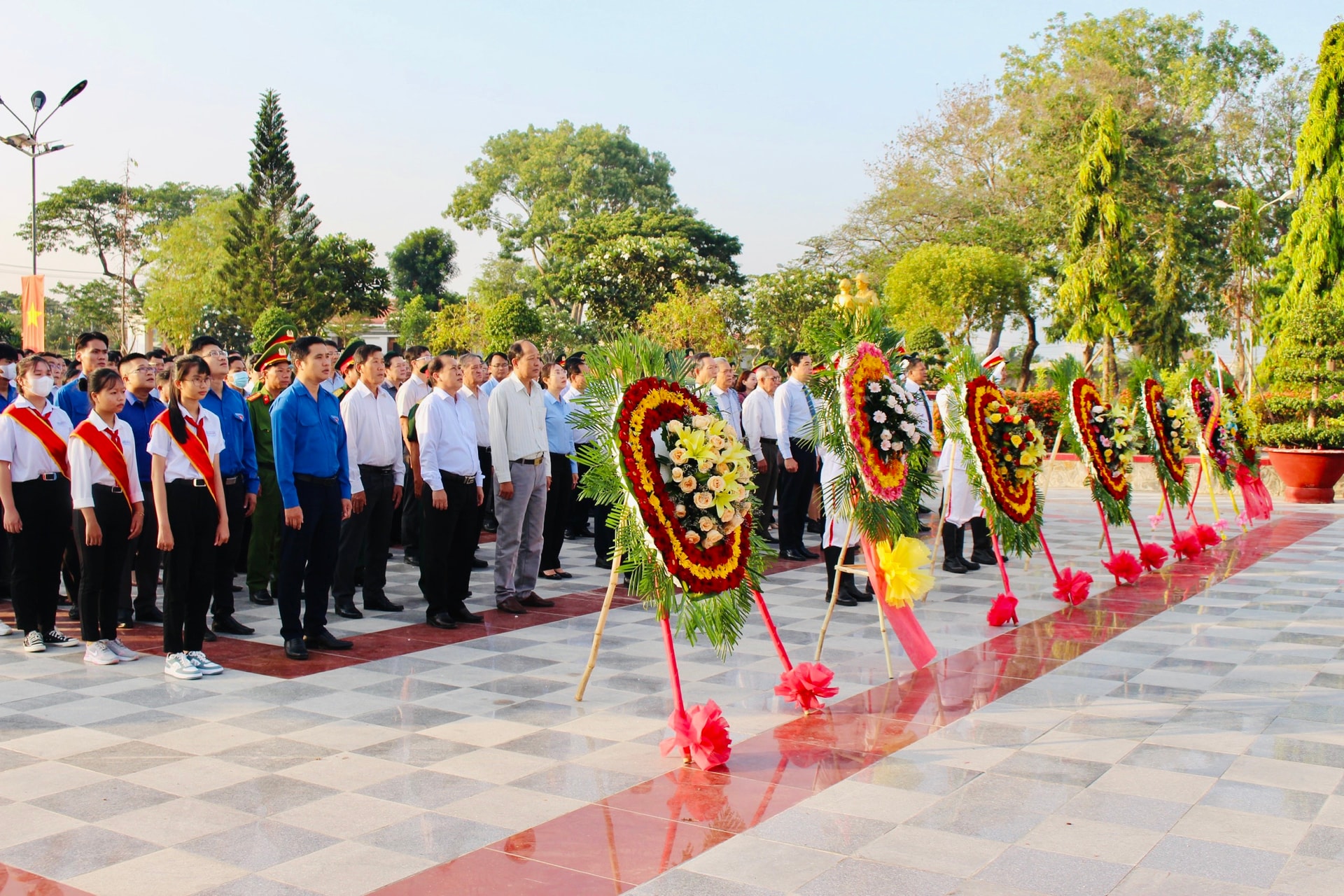 Overview of the ceremony at the Provincial Martyrs Cemetery.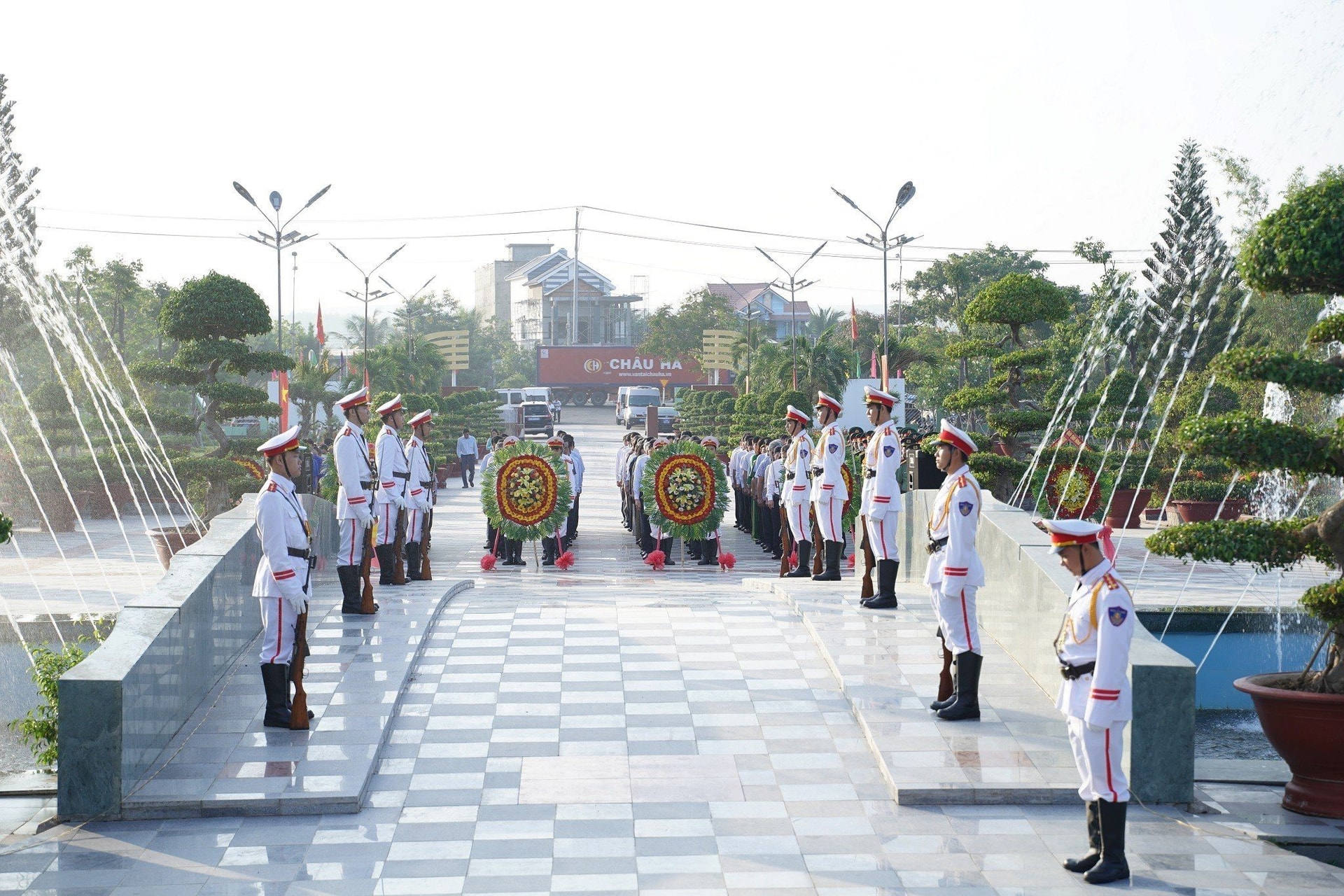 The delegation included Mr. Nguyen Hoai Anh - Alternate member of the Central Committee of the Party - Standing Deputy Secretary of the Provincial Party Committee - Chairman of the Provincial People's Council; Vice Chairman of People's Council, People's Committee, Vietnam Fatherland Front Committee of the province; and many incumbent and former leaders.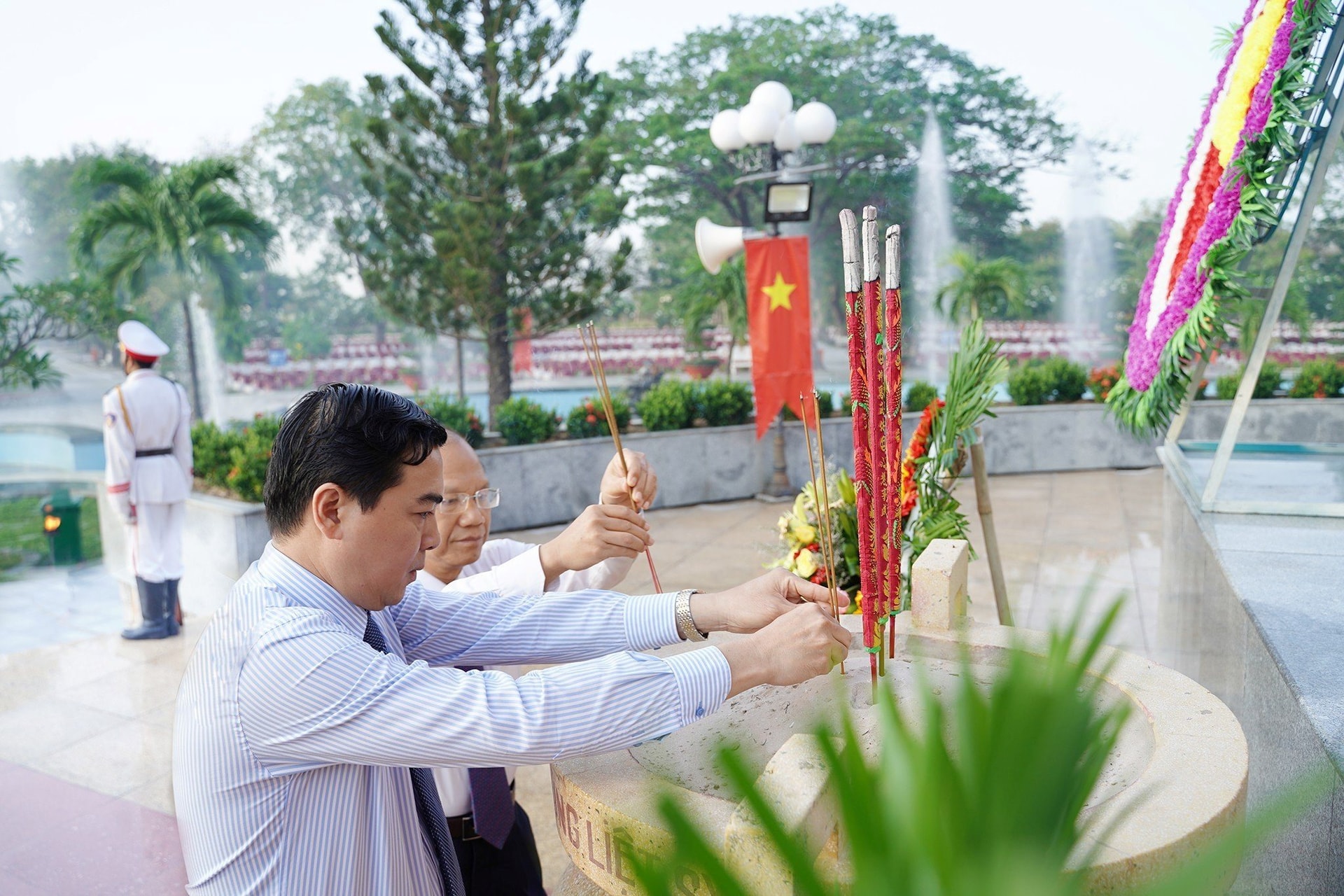 The delegation spent a minute of silence in memory of the heroic martyrs who laid down their lives for the independence and freedom of the Fatherland and the happiness of the people. They laid flowers and lightened incense on each grave to commemorate the martyrs.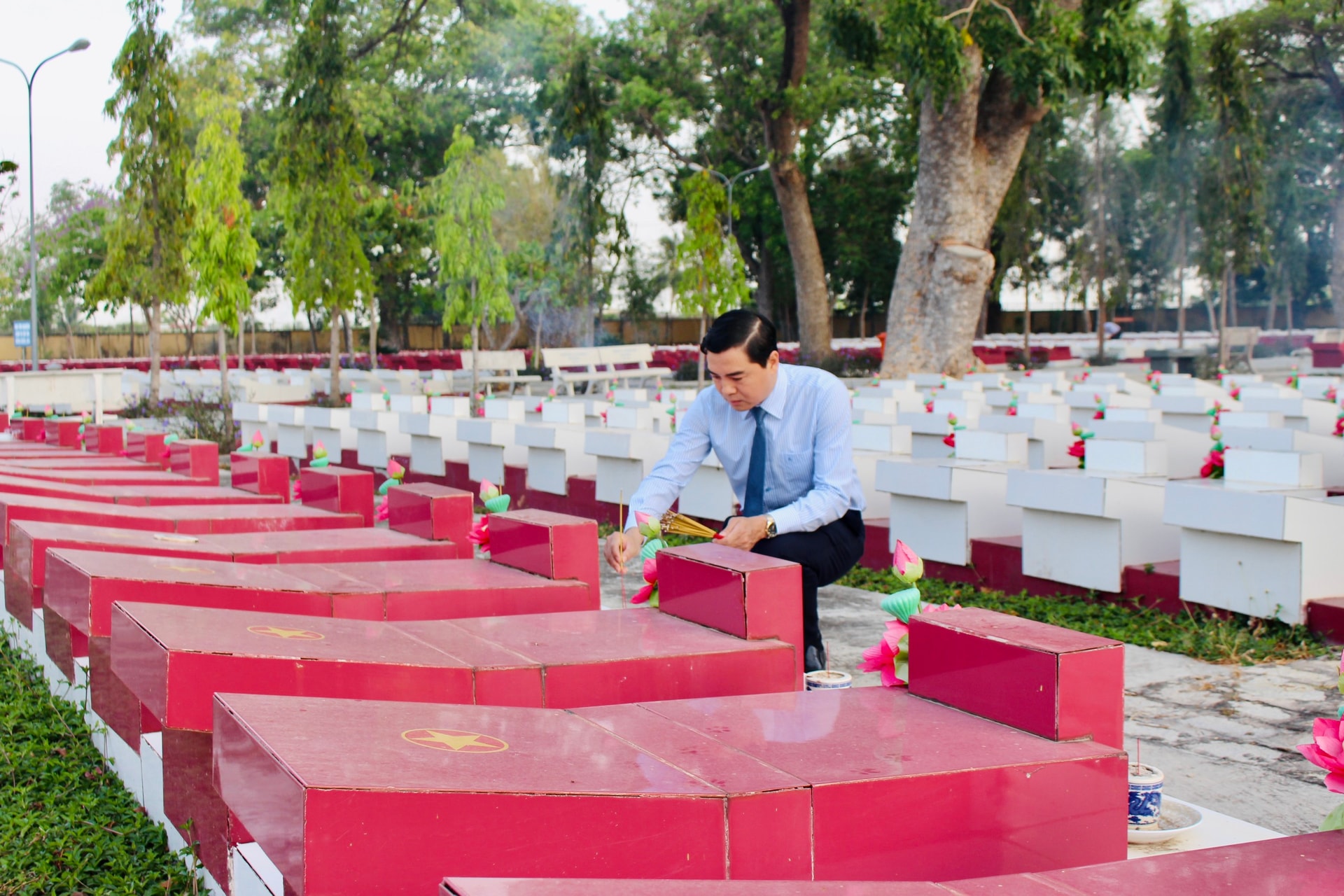 After that, the province's leaders paid floral tribute to President Ho Chi Minh at his mausoleum in Binh Thuan.