As reported at the meeting, a representative of the Department of Health predicted that the disease model is following the trend of non-communicable diseases accounting for about 70%. The incidence of this disease tends to increase. The remaining rates are infectious diseases, diseases related to mothers and newborns, nutrition, and injuries related to accidents and injuries. Along with that, the population size increases, the urbanization rate is high, and the elderly population rate increases. These factors are causing medical demand to increase, leading to urban areas having an increasing need for high-quality healthcare. On the other hand, health infrastructure needs to adapt to the pace of the aging population.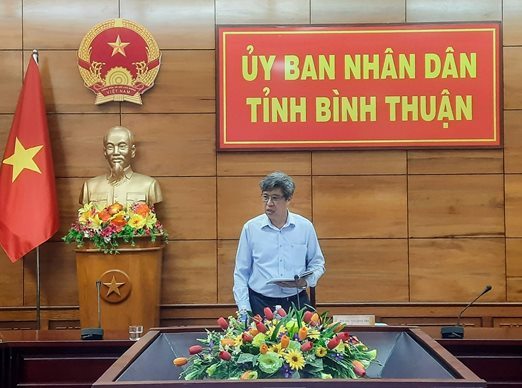 The project for developing Binh Thuan's health sector was built to generalize the province's health situation in the period 2016-2022 and provide perspectives, goals, and orientations for developing this sector until 2016 to 2025 and 2030; develop the Provincial General Hospital into a first-grade hospital; plan for socialization of the health sector; attract and retain human resources in the health sector; Plan to upgrade facilities and equipment for existing medical facilities in the province, etc.
It also proposes four general solutions, which are to implement policies comprehensively, drastically, and promptly in all aspects; ensure a sufficient number of medical personnel; improve professional qualifications, while attracting and retaining human resources; Prioritize digitalization, encourage units to be proactive, propose policies to apply science and technology and link industries and regions for development.
It is known that the locality spends at least 30% of the health budget on preventive health work every year to encourage socialization, encourage the implementation of new governance models suitable to the characteristics of each medical facility and arrange suitable land funds to develop medical infrastructure.
Also at the meeting, relevant units discussed and contributed ideas to the project. Some opinions say that the training of doctors, nurses, and midwives needs far more attention to meet social needs; increase attraction of technology transfer; especially focusing on key specialties, primary health care, and developing preventive medicine.