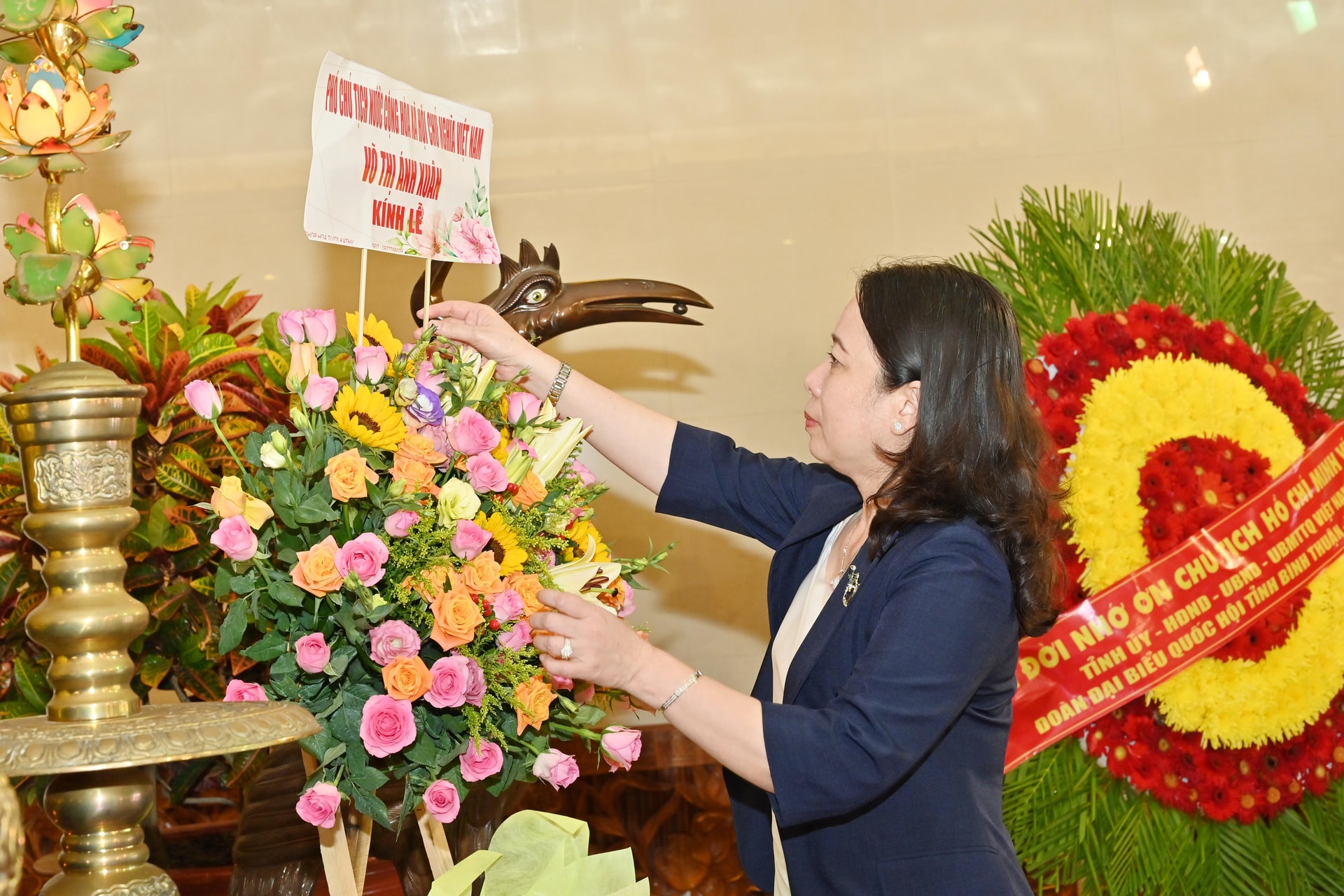 The delegates respectfully offered incense and flowers to express their profound gratitude towards President Ho Chi Minh who had devoted his whole life to that national revolutionary cause.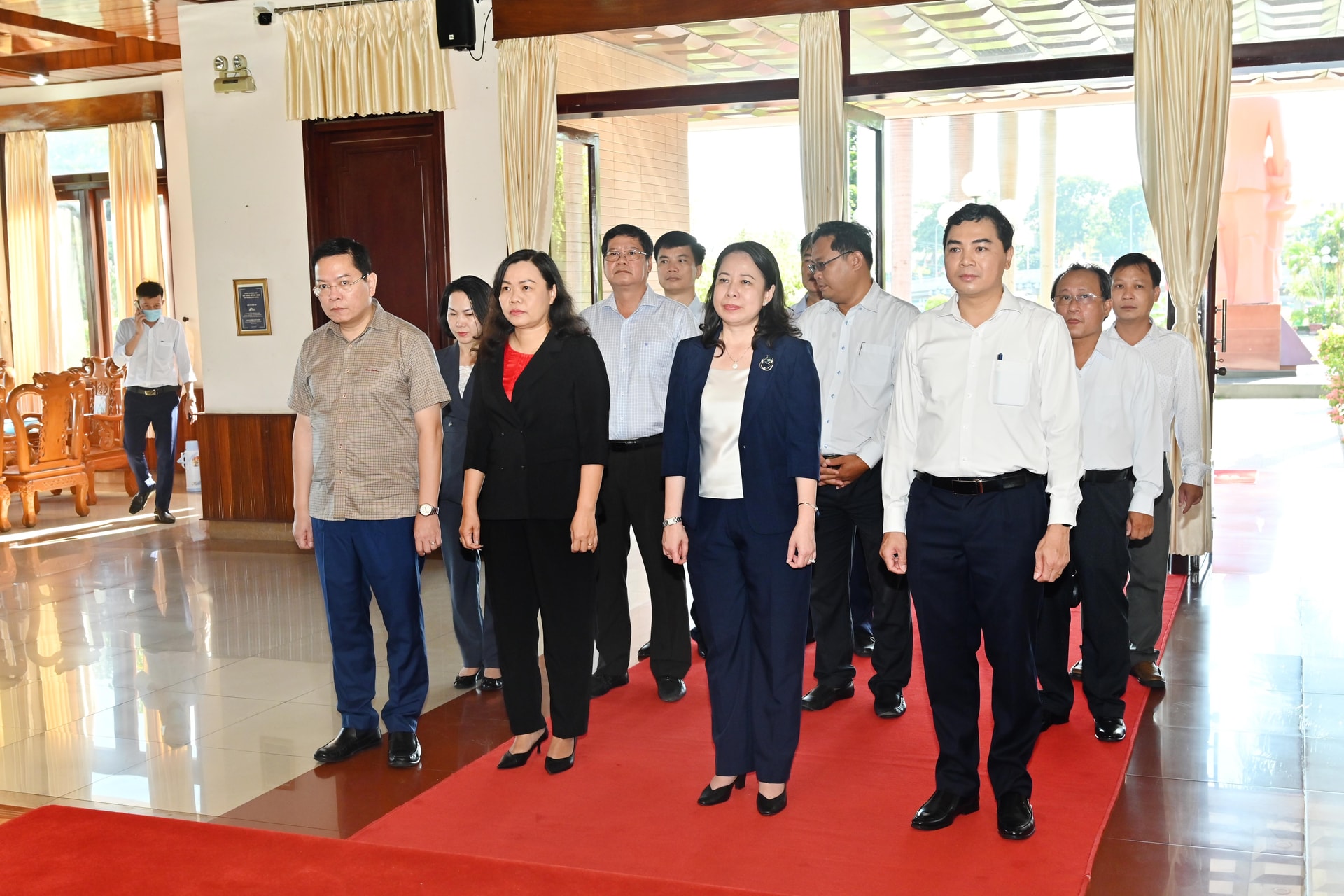 Together with the Vice-State President, there was Mr. Nguyen Hoai Anh, alternate member of the Central Party Committee, and Deputy Secretary of the Binh Thuan provincial Party Committee.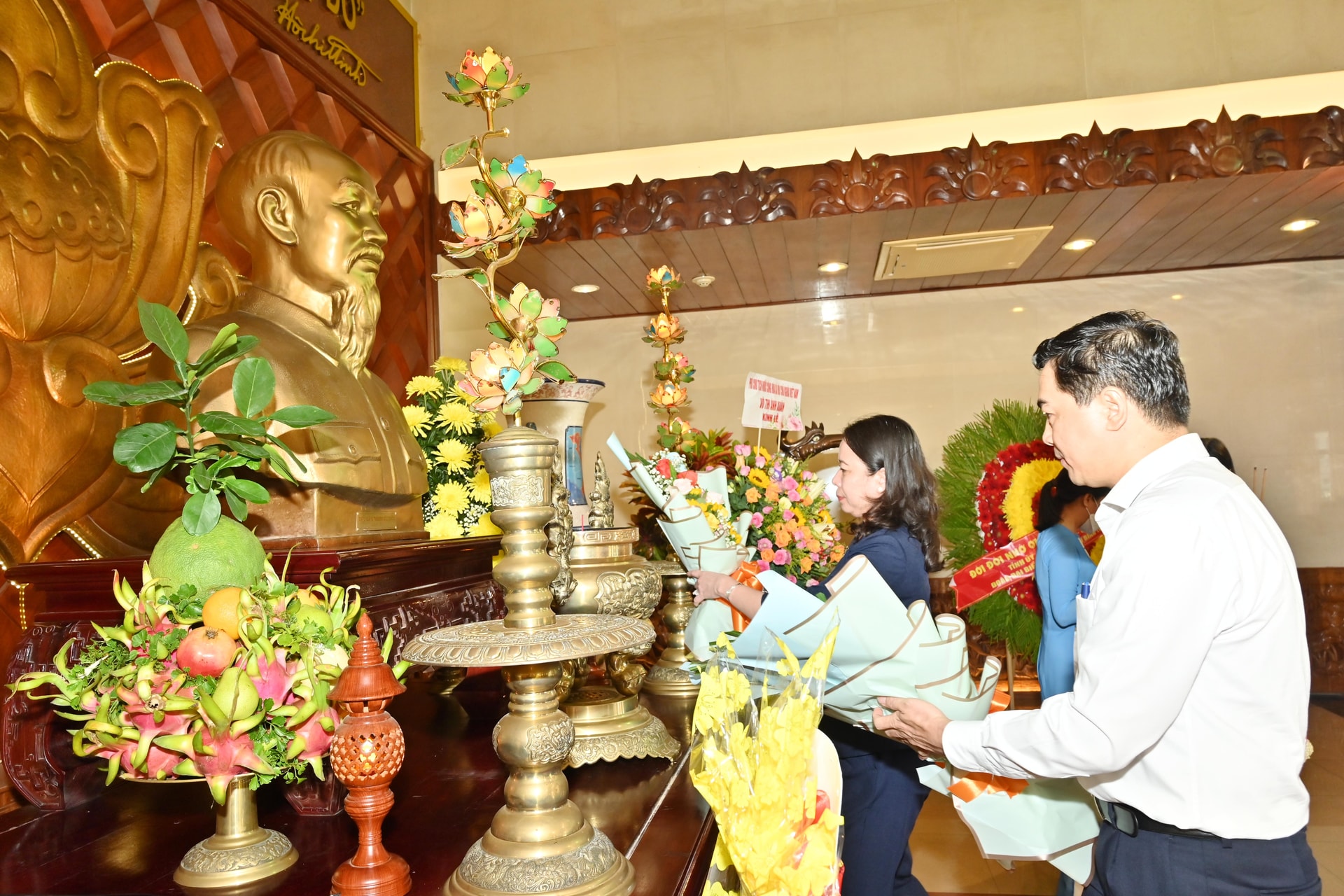 The delegation visited Uncle Ho's relic, where he had stopped to teach in 1910.