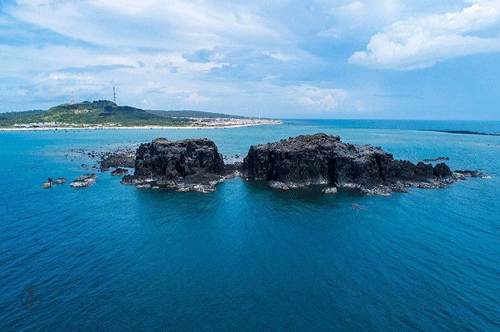 A corner of Phu Quy island.
The provincial authorities has also assigned its Border Guard to team up with the the Public Security forces to scrutiny and check the residing activities of foreigners when they arrive in the island. Preventive measures against the spread of Covid-19 and national security are strictly managed.
Previously, foreign tourists were required to apply for a permit to travel to the island at the Binh Thuan Police's Immigration Department. They also had to have a travel sponsor. The permit procedures took between three to four days.
Phu Quy, 56 nautical miles (about 104 kilometers) from the mainland, has been recently recognized as provincial Tourist area which lure an increasing number of tourists year on year. The travel permit is regarded as a barrier for Vietnamese expat and foreigners who would like to visit Phu Quy to explore the island's beauty and natural landscape.
Translated by My Thien (Source: DulichBinhThuan.com.vn)