In cozy atmosphere of the Christmas Festive 2021, Secretary An briefed the province's prominent achievements in socio-economic development over the past year, saying that 2021 has been a very difficult and challenging year. He also emphasized the province's dual targets of both combating the pandemic and developing the economy. Thanks to the strong determination and solidarity of the whole political system, the province has basically controlled the Covid-19 epidemic, gaining some positive achievements.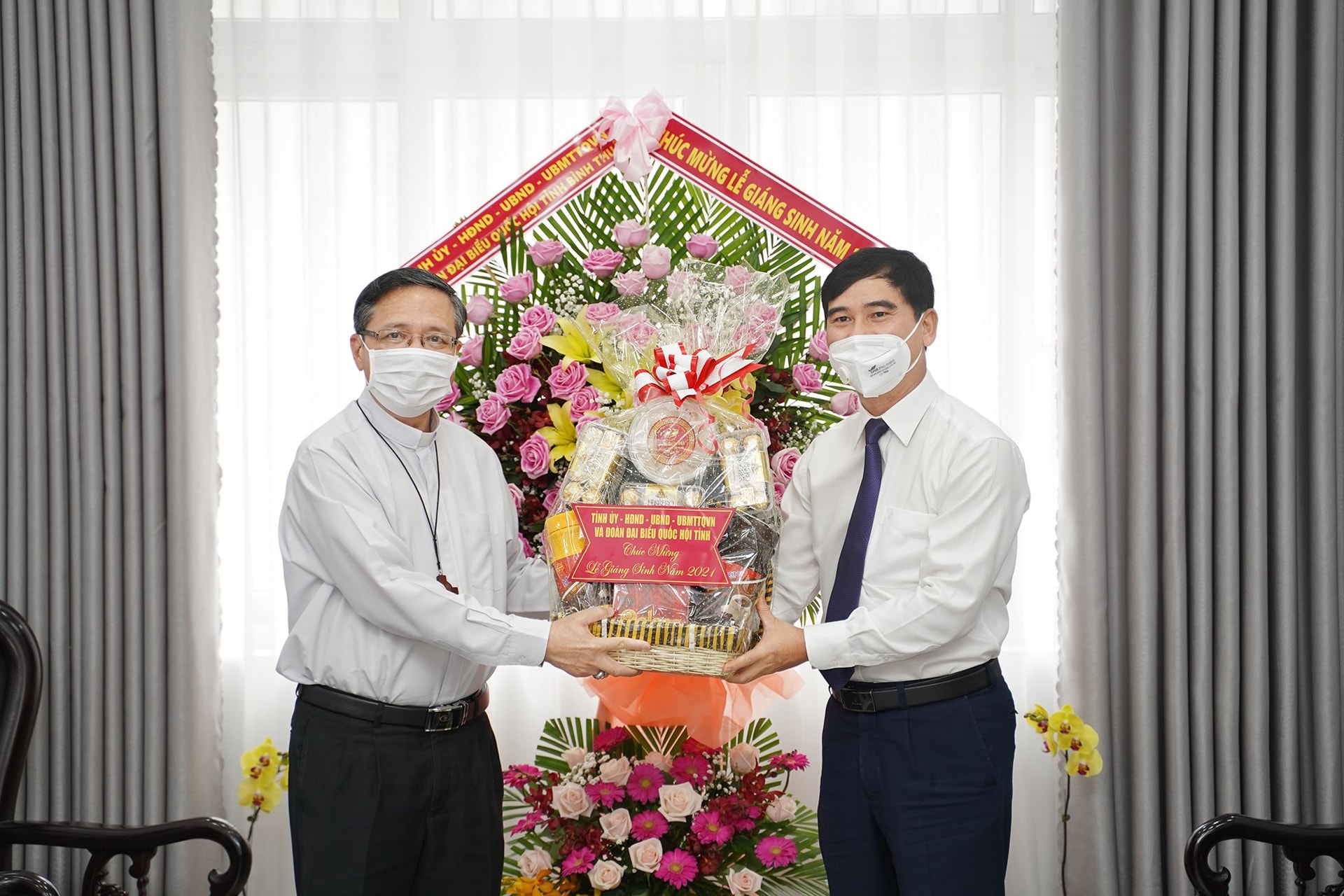 In 2021, the province's economic growth is maintained at 2.75 percent while some targets surpassed the set plans. Remarkably, thanks to the great contribution of priests, nuns, and parishioners, the people's lives and spirit are improved. Secretary of the Provincial Party's Committee hoped that dignitaries will continue to encourage, instruct parishioners to maintain, promote patriotic tradition, accompany the entire country; unite to perform God-serving tasks, serve the country, perform citizen obligations, join hand to help locals well perform socio-economic development tasks, strengthen national defense and security.
On behalf of Catholic dignitaries and followers, bishop Giuse Do Manh Hung and priests extended sincere thanks for the concern of the Party, State, Government, and leaders of Binh Thuan province. The bishop also expressed his pleasure to observe national success and development in 2021. As an Archbishop, Giuse Do Manh Hung also affirmed that he would continue encouraging Catholic parishioners to "respect God, love nation" as well as unite for national construction, a prosperous and civilized country.
Translated by My Thien (Source: Binh Thuan Newspaper)