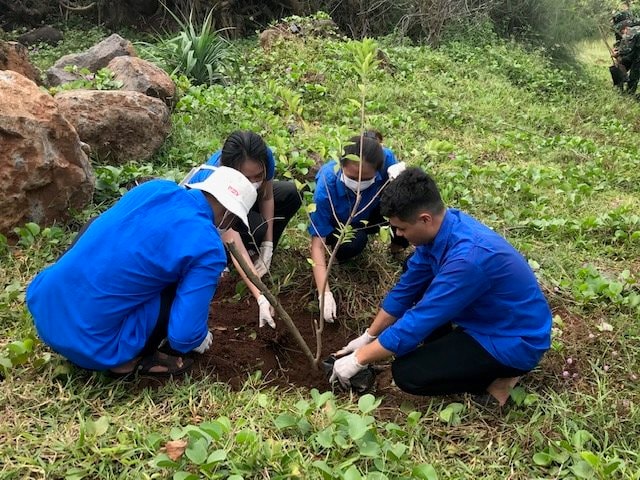 The above activity is part of the Green Tourism program organized by the Department of Culture, Sports and Tourism in coordination with the locality, contributing to greening bare land in the island district.
Within this framework, from the beginning of the year until now, the organizations, units, agencies, and households in the district have focused on planting more than 21,000 forest trees in the rainy season. Those newly-planted forest trees have promptly replaced the areas where the trees have been broken or died due to storm winds, storm surges, and storm surges. They also helped cover the bare land areas, contributing to ensuring the forest area and forest cover of the Phu Quy district. – said Mr. Ngo Tan Luc - Vice Chairman of Phu Quy District People's Committee.
Earlier, the District People's Committee focused on directing the relevant units, 3 communes of Tam Thanh, Ngu Phung, and Long Hai in planting green trees. Accordingly, the three communes had developed a specific plan to implement the Plan No. 140/KH-UBND of the District People's Committee on planting trees in the period of 2021-2025 and 2022 in the area. Up to now, the planting of trees has basically met the district's plan for 2022.