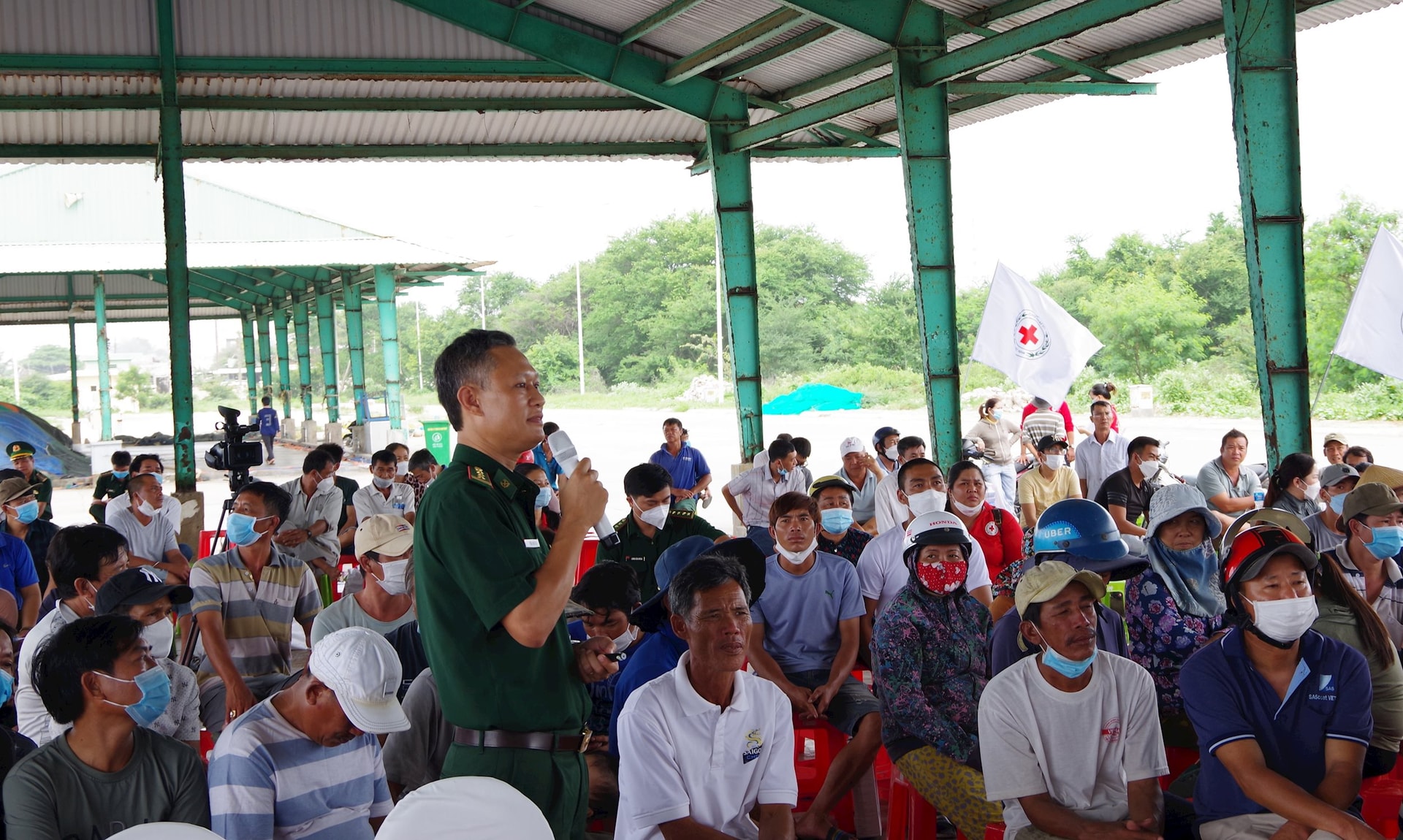 At the event, a reporter of the Provincial Border Guard introduced a number of important information, including the basic contents of the Law on Fisheries 2017; Decree 42/2019/ND-CP stipulating penalties for administrative violations in the fisheries sector; the recent situation of violations of the local fishermen in the law in fishing; the status of turning off the cruise monitoring device during the fishing process of fishermen; the situation of fishing vessels and fishermen in the province violating foreign waters for fishing; sanctions of countries in the region and provisions of Vietnamese law for violations in foreign waters for illegal fishing, and so forth.
The event also guided the fishermen on how to deal with common accidents during their fishing journey and provided fishermen with radio frequencies, phone numbers of the border posts, and station in case of encountering incidents at sea.
The propaganda has contributed to raising fishermen's awareness about the Law of fishing so that they can actively avoid violations, especially illegal fishing in foreign waters.