The event had the attendance of the Standing Vice Chairman of the Provincial People's Committee Phan Van Dang, representatives of leaders of functional departments, the Phu Quy District People's Committee, and a large number of union members and armed forces in the district.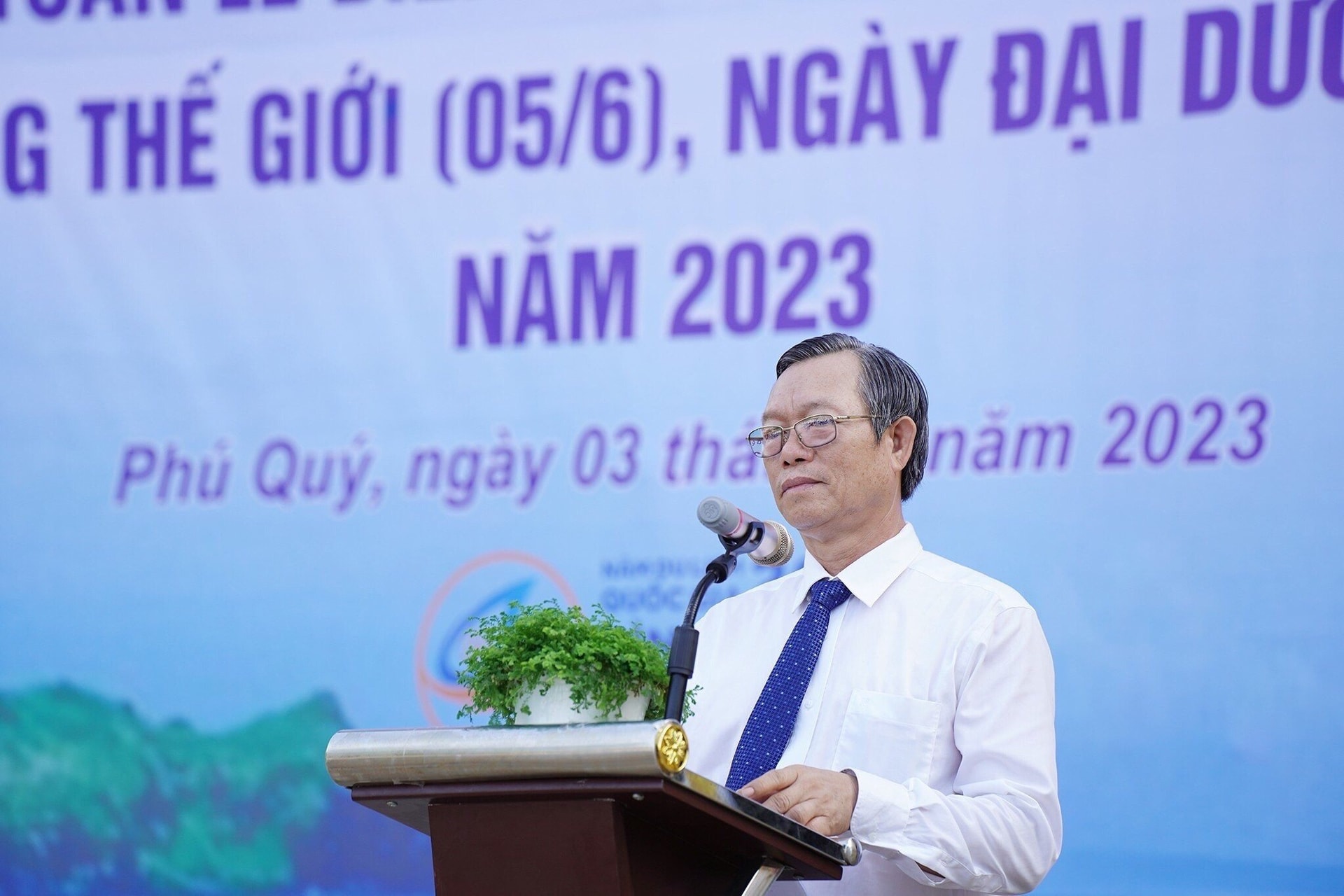 Speaking at the ceremony, Vice Chairman of the Provincial People's Committee Phan Van Dang emphasized a number of issues in response to World Environment Day with the theme "Solution to plastic pollution". In the meanwhile, a series of activities for World Oceans Day has been launched by the United Nations, namely: "Ocean Planet: Changing Tides"; Vietnam Sea and Islands Week with the theme "Sustainable exploitation and use of resources, protection of sea and island environment" strongly conveys the message of building a sustainable lifestyle in harmony with nature; rational use of natural resources, biodiversity, adaptation to climate change; control and solve plastic waste pollution through policies, initiatives, and participation in global and regional cooperation mechanisms.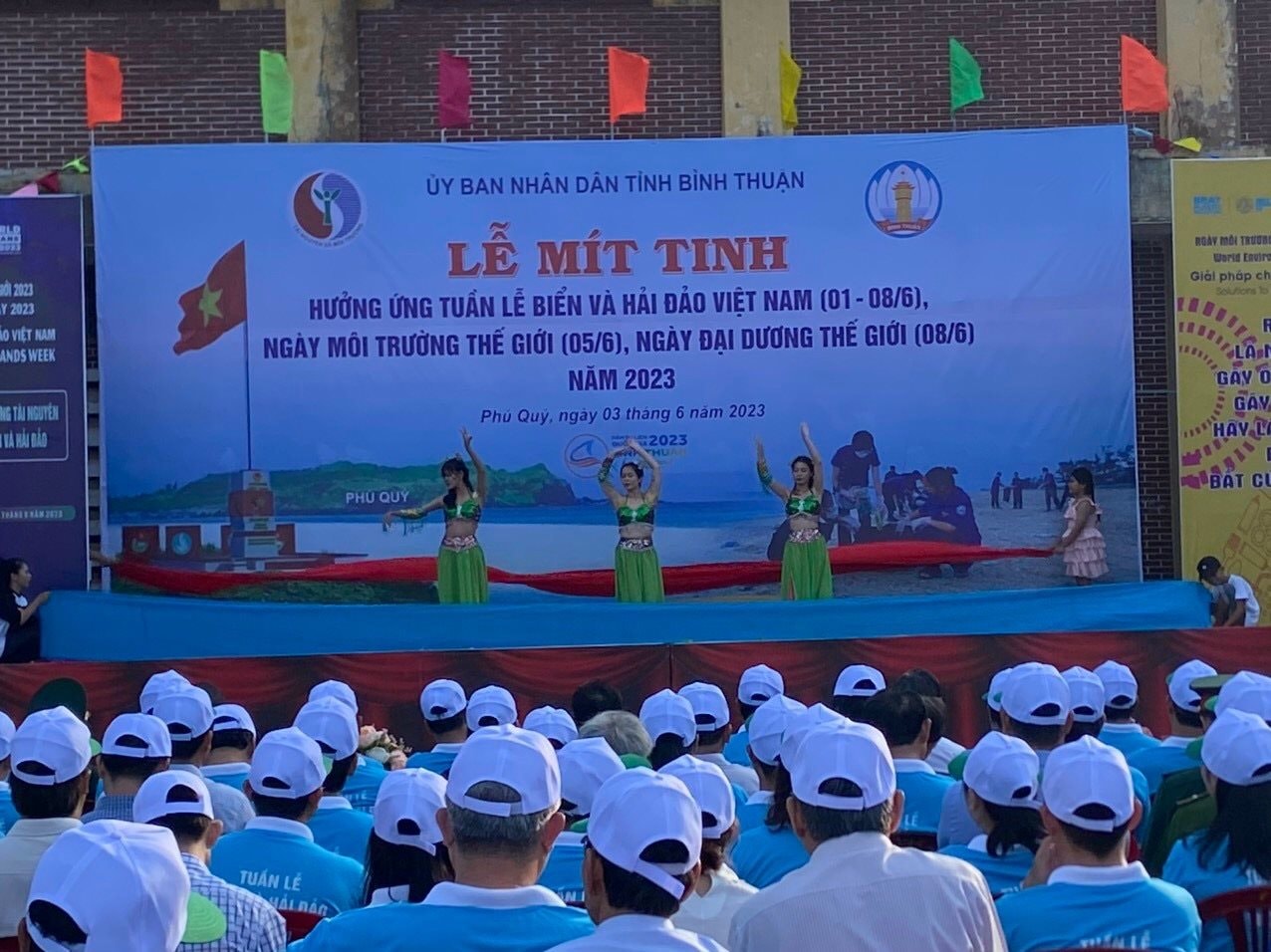 The meeting aims to raise people's awareness of environmental protection, luring many more people to get involved in the campaign. Among the urgent issues, garbage collection and treatment, the use of plastic waste, and littering garbage disorderly are taken into consideration.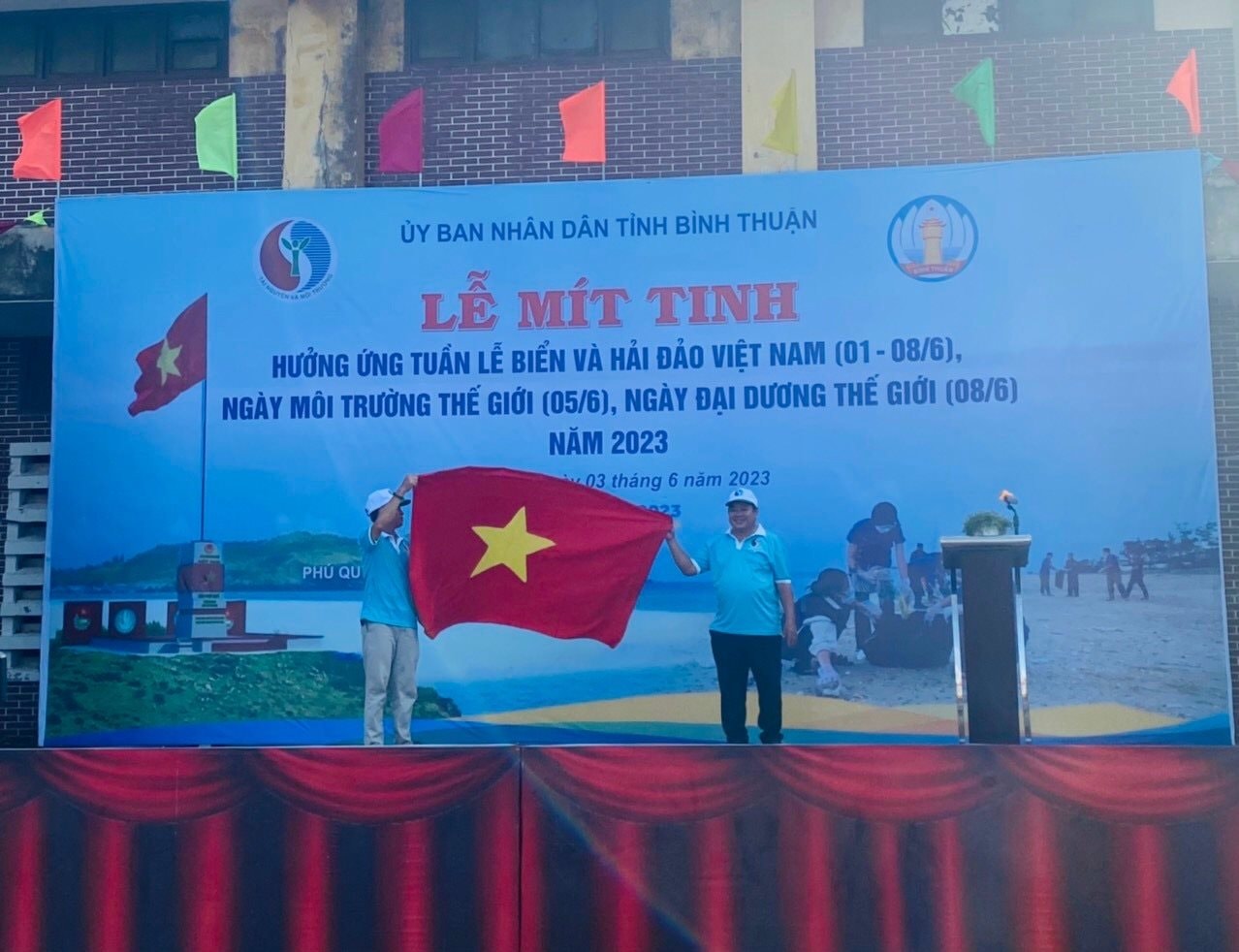 Also at the event, the Department of Environment and Natural Resources granted 1 National flag to the People's Committee of Phu Quy district and 200 national flags to fishermen and border guards. Notably, some 12 public trash bins and 1,000 propaganda leaflets were handed over to the local authorities.
After the meeting, a crowded of youth on Phu Quy matched around the main routes in the district to propagate environmental protection and deliver leaflets on World Environment Day, calling upon the joint effort of the community on the island in particular and in the province in general.