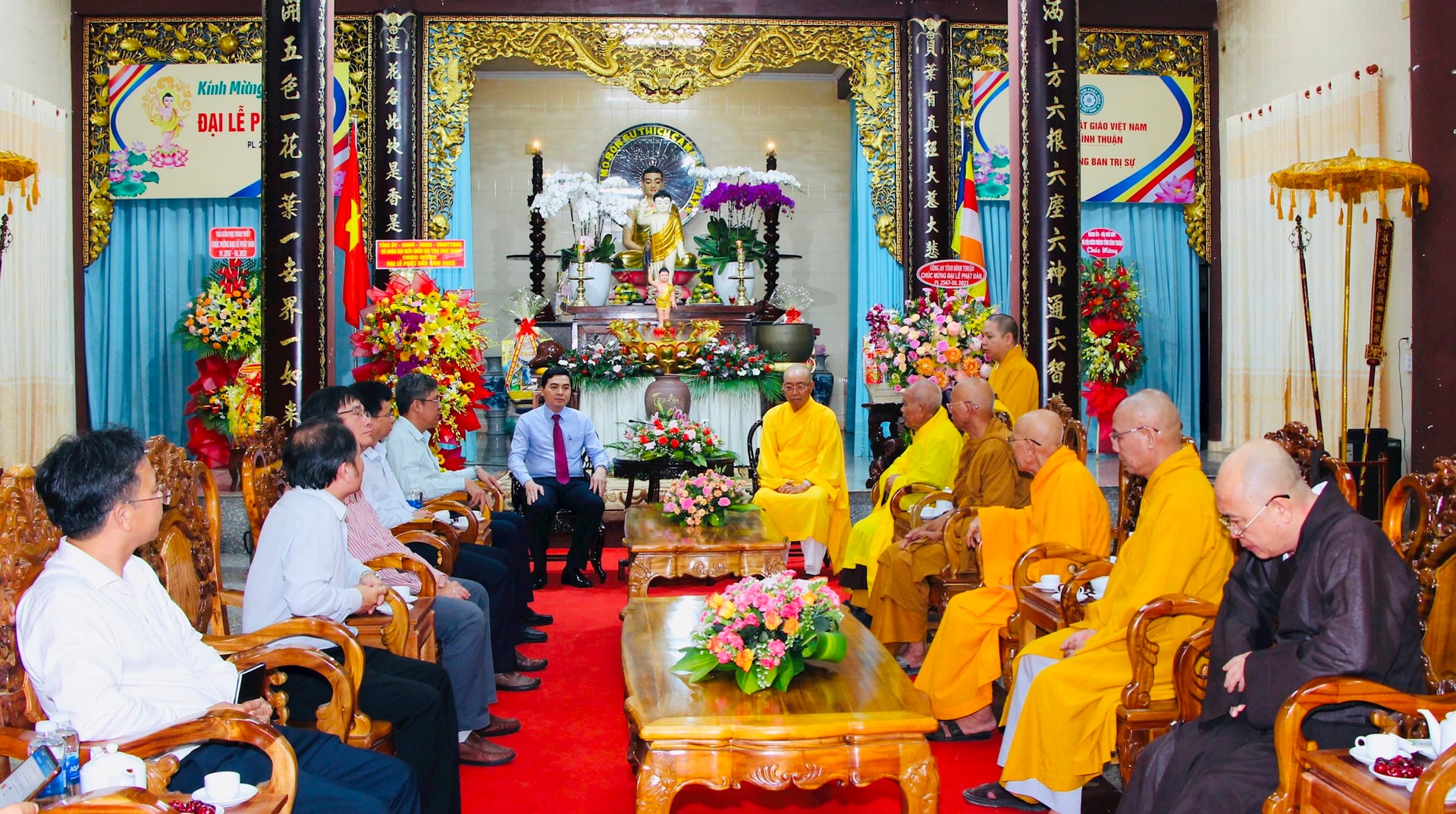 At the visit, Mr. Nguyen Hoai Anh informed me of the province's overall socioeconomic development in the past 6 months of 2023. He highlighted the recent contribution of the two expressways of Dau Giay – Phan Thiet and Phan Thiet – Vinh Hao to the local economic development, improving people's lives and facilitating travel for people and vehicles. Remarkably, Mr. Hoai Anh mentioned the Visit Vietnam Year 2023 event that was hosted by Binh Thuan province with the theme of "Binh Thuan: Green Tourism comes together". Thanks to various favorable factors recently, Binh Thuan has so far gained a lot of encouraged achievements in both society and the economy.
Venerable Thich Minh Nhat – Member of the Executive Council of the Vietnam Buddhist Sangha, Head of the Executive Board of the Vietnam Buddhist Sangha in Binh Thuan province, thanked the provincial leaders for their attention. He pledged to continue to mobilize monks, nuns, and Buddhists to promote patriotic traditions, well abide by the Party's guidelines and policies, and the State's laws, actively respond to local campaigns and emulation movements, contributing to building a more prosperous and beautiful homeland and country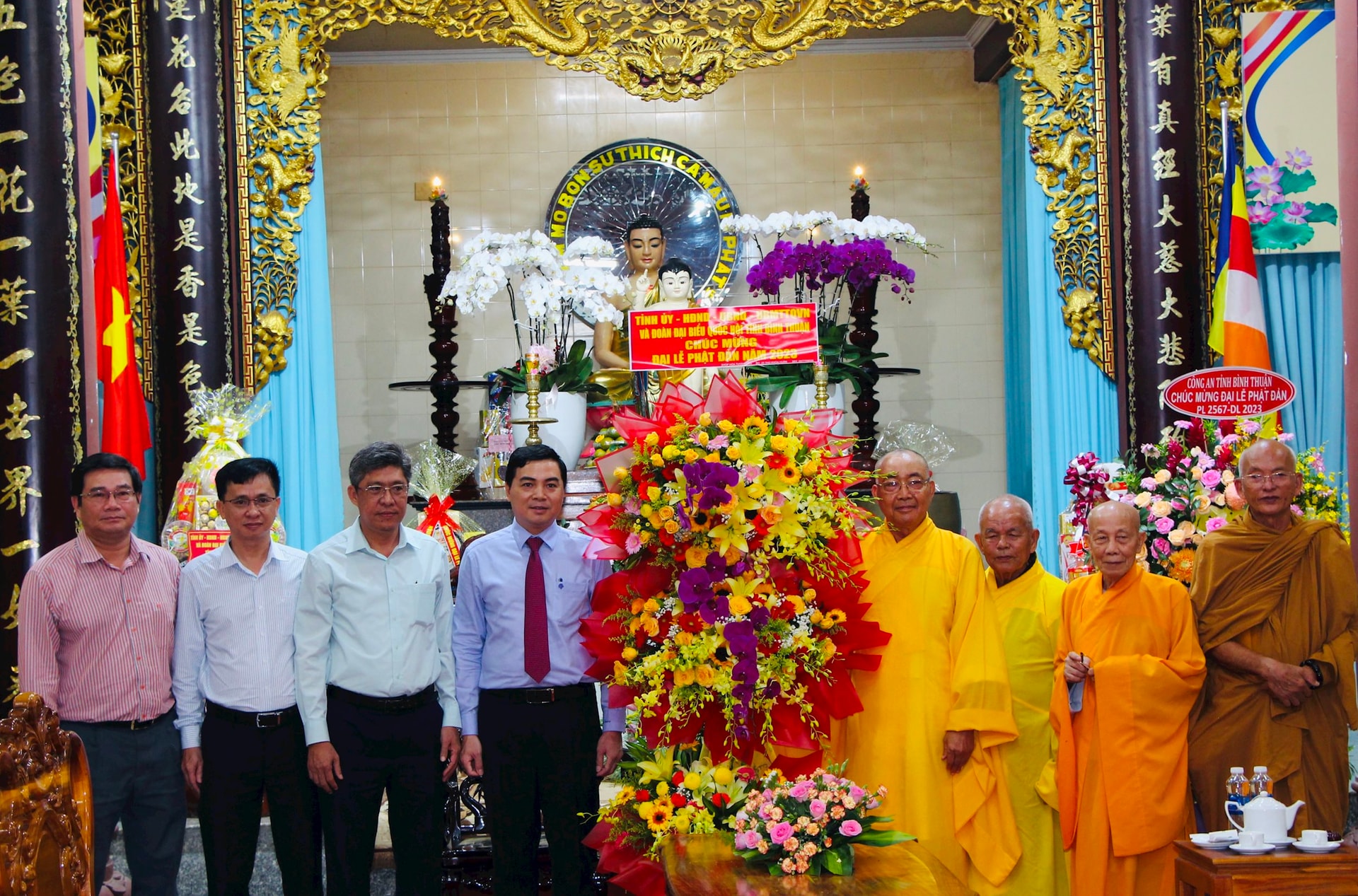 On the occasion of the Buddha's Birthday in 2023, Comrade Nguyen Hoai Anh wishes the monks, monks and nuns, and Buddhists in the province to celebrate the Buddha's birthday joyfully, peacefully, and healthily.