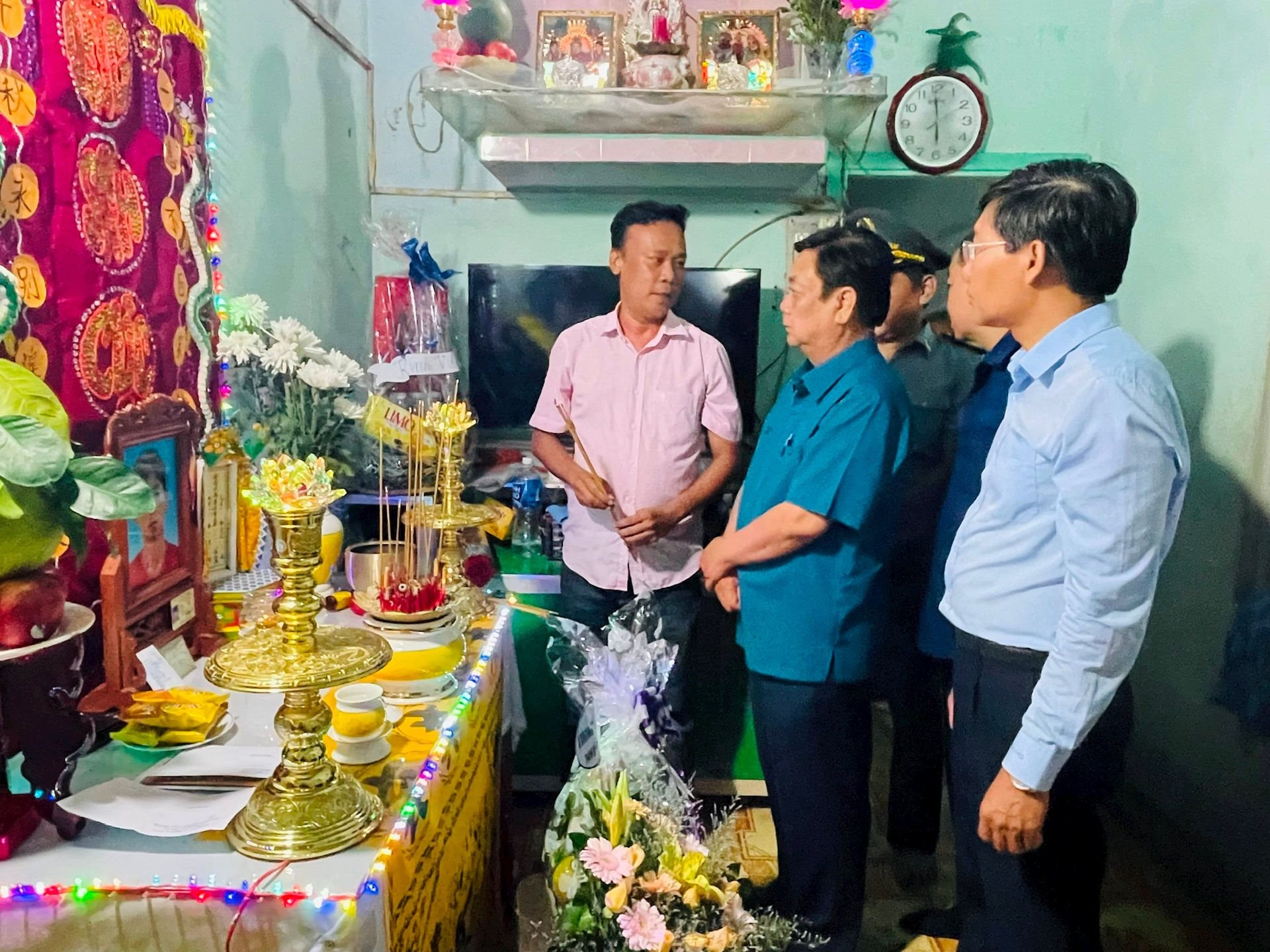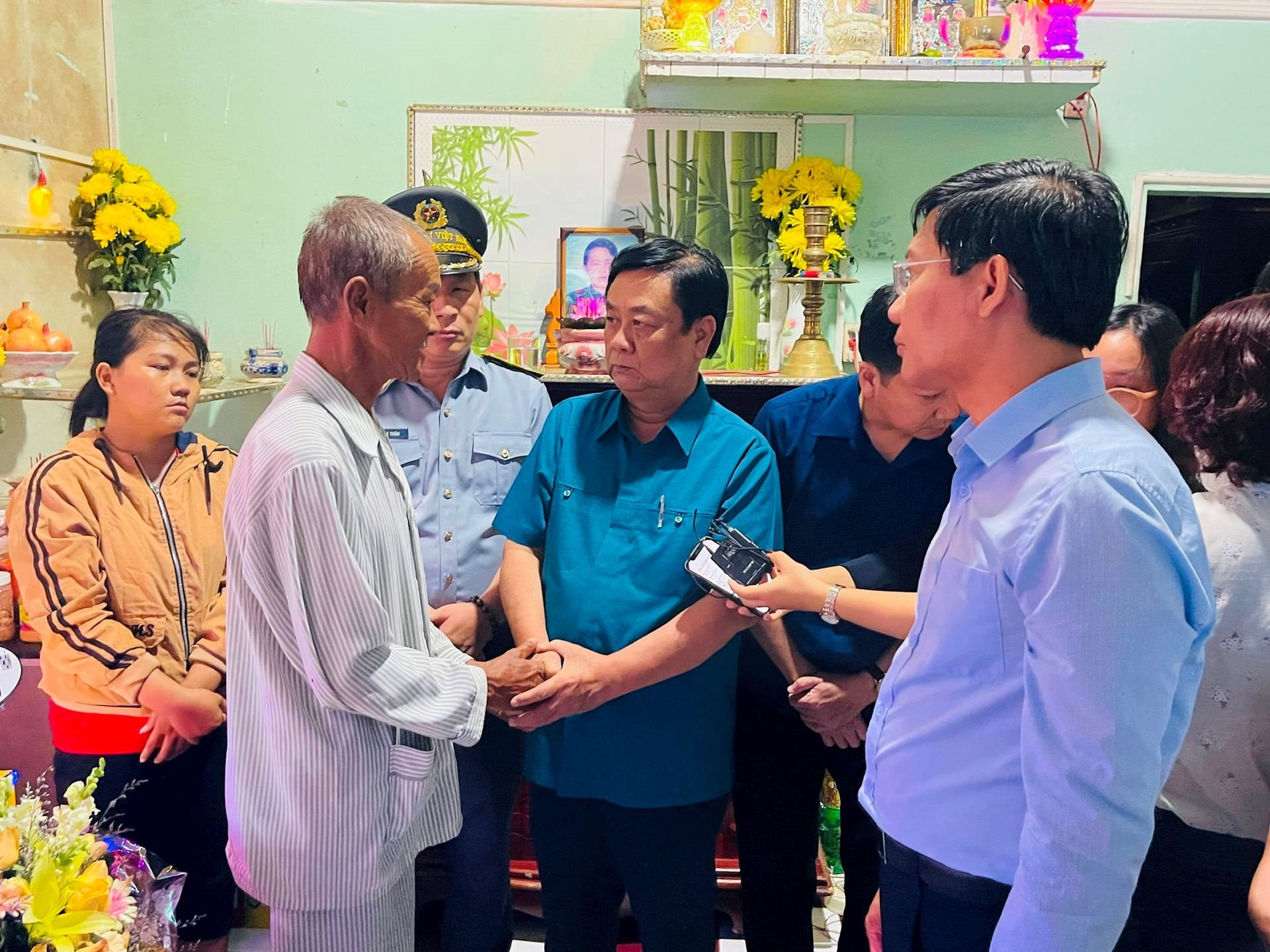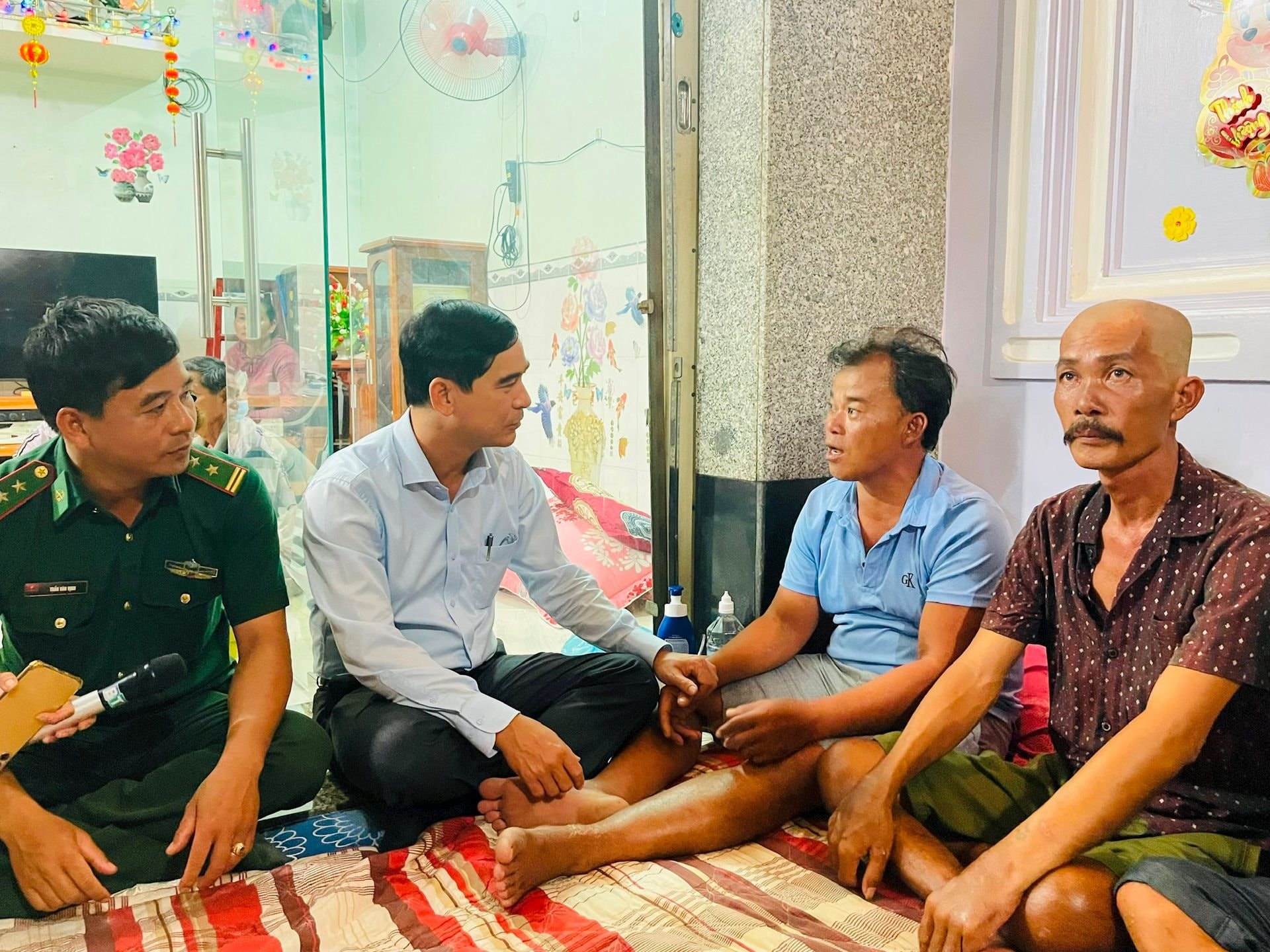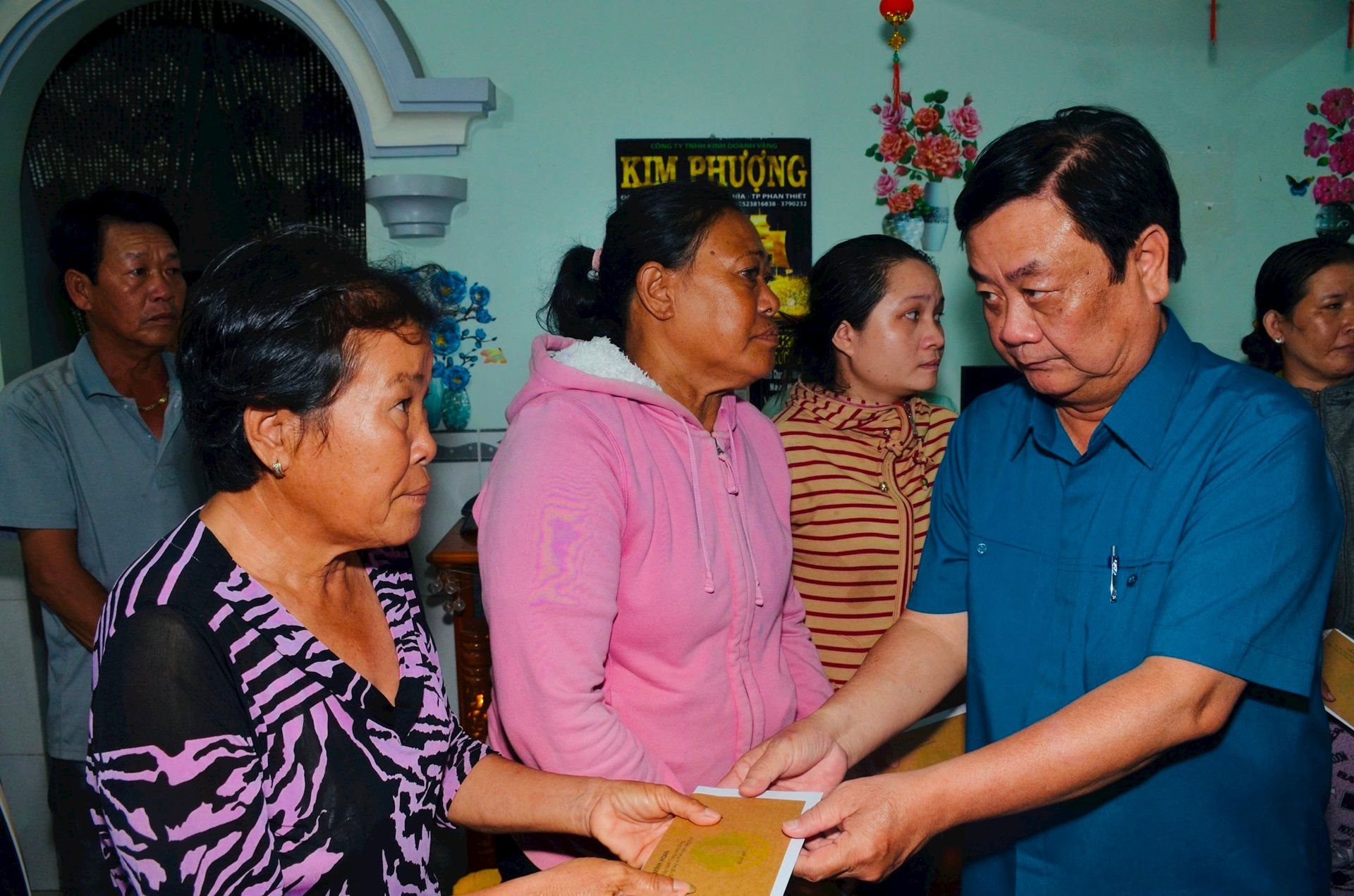 Binh Thuan's leaders included Mr. Duong Van An-member of the central Party Committee-Secretary of the provincial Party Committee cum head of the provincial delegation of NA's deputies; Mr. Le Tuan Phong-Chairman of the provincial People's Committee , along with head persons of departments, agencies.
Firstly, Minister Le Minh Hoan and local leaders visited families to burn incense in commemoration of 6 crew members who died after days drifting in the sea. The delegation deeply sent sincere condolences to relatives od unlucky victims and encourage them to overcome the pain of losing their loved ones to get better in the future.
When visiting families of 9 survivors, leaders of Ministry of Agriculture &Rural Development and Binh Thuan province warmly sent them compliments, saying their good fortunte has helped them to survive and return home. He also expressed his hope that those fishermen would get well soon to return to work and continue clinging to the sea. Especially, captain Bui Van Toan recalled the moments when he and his workers facing dangerous situations when they were adrifting in the sea. Mr. Toan and 8 other rescued men showed their thankfulness to leaders of MARD ,Binh Thuan province as well as functional forces who have deployed rescue work and took them to the homeland.
Duong Van An also told all fishermen to learn from experience and carefully prepare essential items (food, water, medicine) and fishing skills before offshore fishing trips.
On that occasion, Ministry of Agriculture & Rural Development awarded VND 5 million to family of each of 15 crew members. Vietnam Fisheries Society) offered 3 million to family of each of 6 dead members and 1 VND million to each family of survivors. In addition, Each family of deceased fishermen received VND 7 million from Hai Nam Seafood Company Limited while VND 3 million given to each family of rescued men. The same amounts of cash were supported to the same families by Vietnam Associatin of Seafood Exporters and Producers (VASEP). Victims's families will also receive financial support from the authorities of Binh Thuan province as stipulated.
Reportedly, fishing vessel BTh 97478 TS lost its contact with the shore on the morning of July 10 while returning to Phan Thiet port of Binh Thuan province. The position where the vessel was found lost is about 84 nautical miles northwest of Phu Quy island, and about 126 nautical miles north-northwest of Phan Thiet Port.