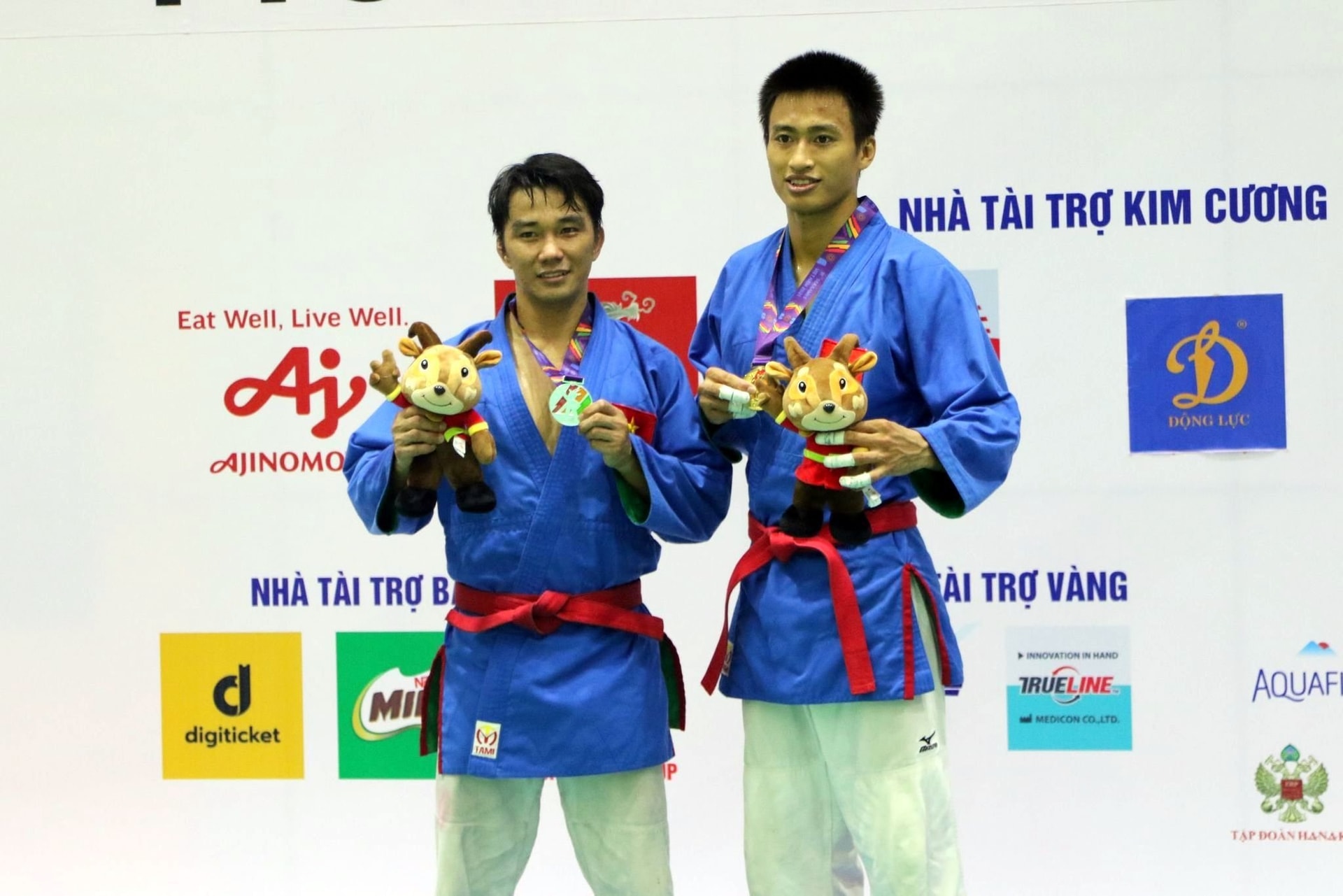 On May 11, following the successful spirit of Vietnamese athletes, athlete Phan Truc Phi (from Binh Thuan unit) competed in the 66kg weight class in kurash and excelled to present in the final round.
In the final match of all Vietnam, Phan Truc Phi met athlete Le Duc Dong. The match was very interesting, but when the time of the match passed 2 minutes (half the time), neither side had the point or the advantage, according to the rules, the referee put the 2 fighters into a chazo position (Use both hands to hold the belt together to compete in knock-out). At this decisive moment, Le Duc Dong with his youth beat Phan Truc Phi with Khalol - the mark for the fast speed of knocking the opponent's back to the carpet to win the gold medal.
Athlete Phan Truc Phi won the silver medal. Such an unexpected success has come for the first time since athlete Truc Phi participated in the Southeast Asian Games (SEA Games).