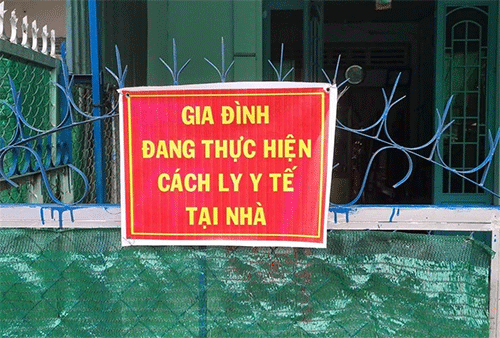 Illustrative image.
To reduce pressure on quarantine camps due to a growing number of infections and contacts, called F1, F2, and F3 in recent times, the provincial authorities have planned to pilot home isolation for F1s across the province. Depending on the effectiveness of the pilot and basing on the actual situation of Covid-19 developments, the plan will be adjusted, supplemented, and improved. The would-be plan aims to reduce overcrowding and the risk of cross-infection at quarantine sites.
Specifically, the above-said cases shall be isolated at home for 14 consecutive days, starting from the first day of self-quarantine. Those who are being quarantined for 7 days and have negative results with Covid-19's PCR testing, can be returned home to continue quarantining at home for the last 7 days. After finishing the 14 days of medical quarantine, they must continually monitor their health at home for another 14 days. Quarantining at home must follow the Ministry of Health's regulations and instructions and conditions.
The People's Committee of Binh Thuan assigned the Department of Health to direct the provincial Center of Disease Control to set up plans and deploy them to medical staff across the province.
Translated by My Thien (Source: Binhthuan.Gov.vn)