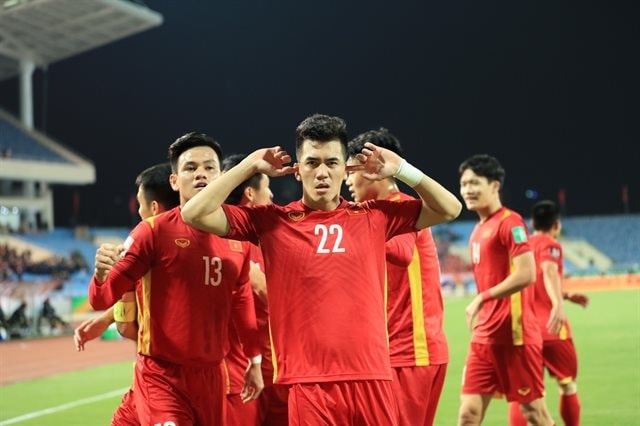 The AFC have been allocated eight direct slots and an additional play-off spot as part of the 2026 World Cup expanding from 32 to 48 teams.
The new format of the Asian World Cup qualifying rounds includes four rounds of qualifiers.
In round one, 22 teams, who are ranked from No 26 to 47 in the FIFA rankings of the Asian zone, will be drawn to face off in a home and away format, where the 11 winners will progress to the second qualifying round.
Vietnam are No 17 in Asia, so they will not participate in the first qualifying round.
There will be 36 teams in the second qualifying round; those ranked from 1 to 25 and the 11 winners from the first round.
They will be divided into nine groups of four teams each. The groups will play home and away fixtures in a round-robin format and the top two teams from each group – 18 in total – will advance to the next round, and will automatically qualify for the AFC Asian Cup 2027.
In the third round, the 18 winners will be divided into three groups of six teams each and will again compete in a round-robin, home and away fixture list. The top two teams from each group – six in total – will qualify for the FIFA World Cup 2026.
In the final round, the third and fourth-placed teams from the third round – six in total – will be drawn into two groups. After a single, round-robin fixture list, the two teams top of their groups will advance to the World Cup.
The second-placed teams from both groups will compete in a playoff match to determine the side that will represent the AFC in the Intercontinental Playoff.
In the 2022 World Cup qualifiers, Vietnam played 18 games. If they have the same journey in the 2026 World Cup qualifiers, they will play only 16 matches.