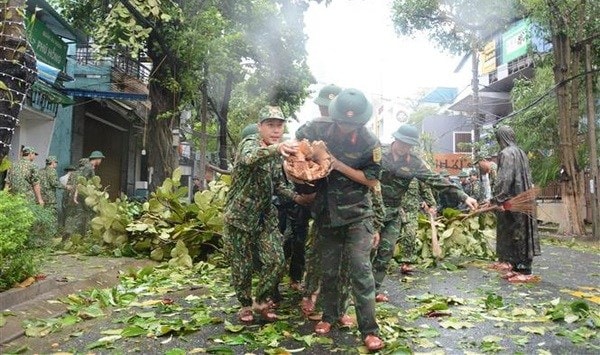 A part of a house's roof was blown out by the 
typhoon
 in Da Nang. (Photo: VNA)
According to the Frontline Steering Committee, as of 4am on September 28, the storm's eye was between Da Nang and Quang Nam, boasting winds of up to 117km per hour.
According to the 
National Centre for Hydro-Meteorological Forecasting
, in the next 12 hours, the storm will move westwards at speed of 20-25 km per hour before weakening into a low pressure. As of 4pm on September 28, it is forecast to be in the southern region of Laos, with winds of 39-49km per hour.