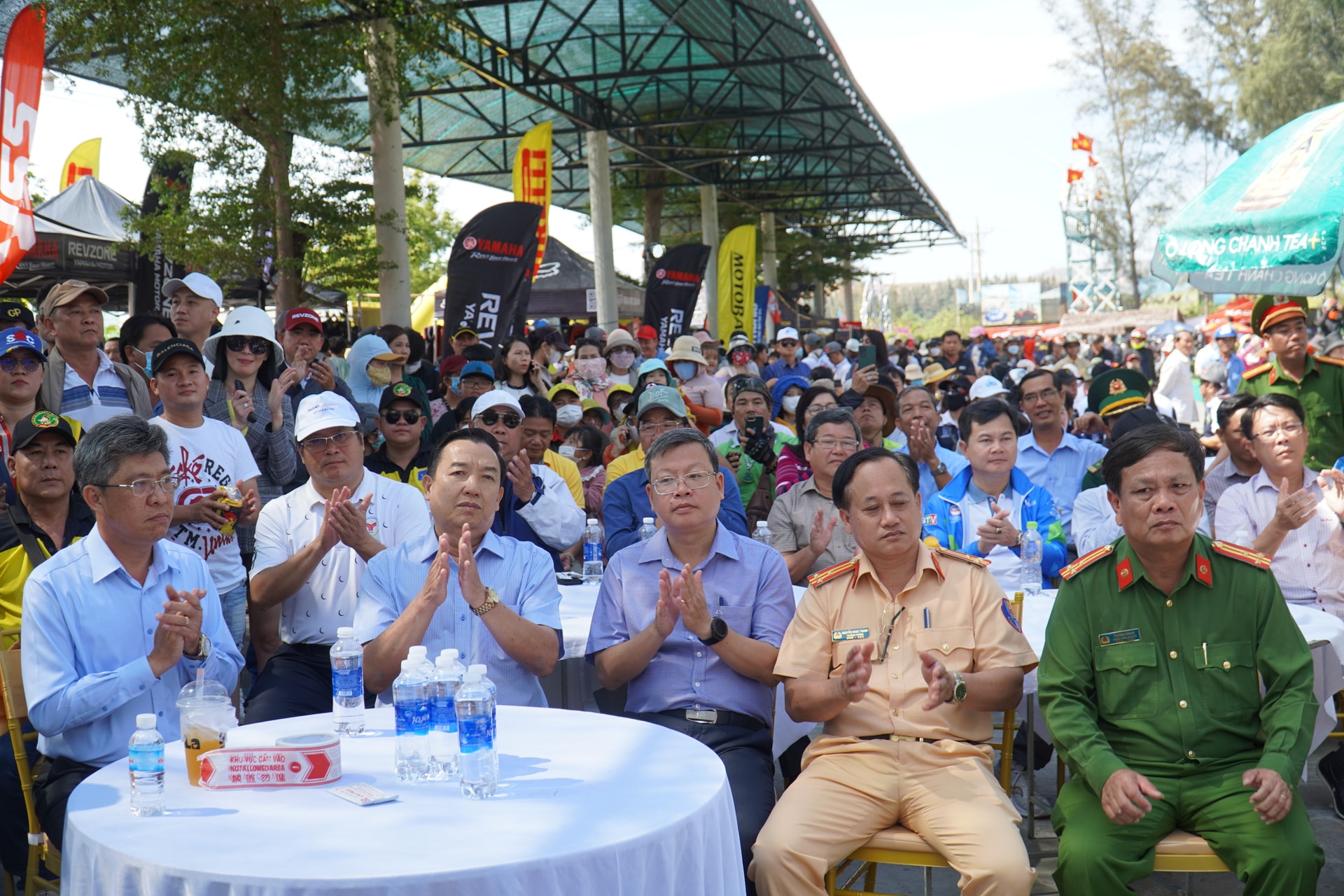 Mr. Nguyen Minh - Vice Chairman of the Provincial People's Committee (leftmost) attended the opening ceremony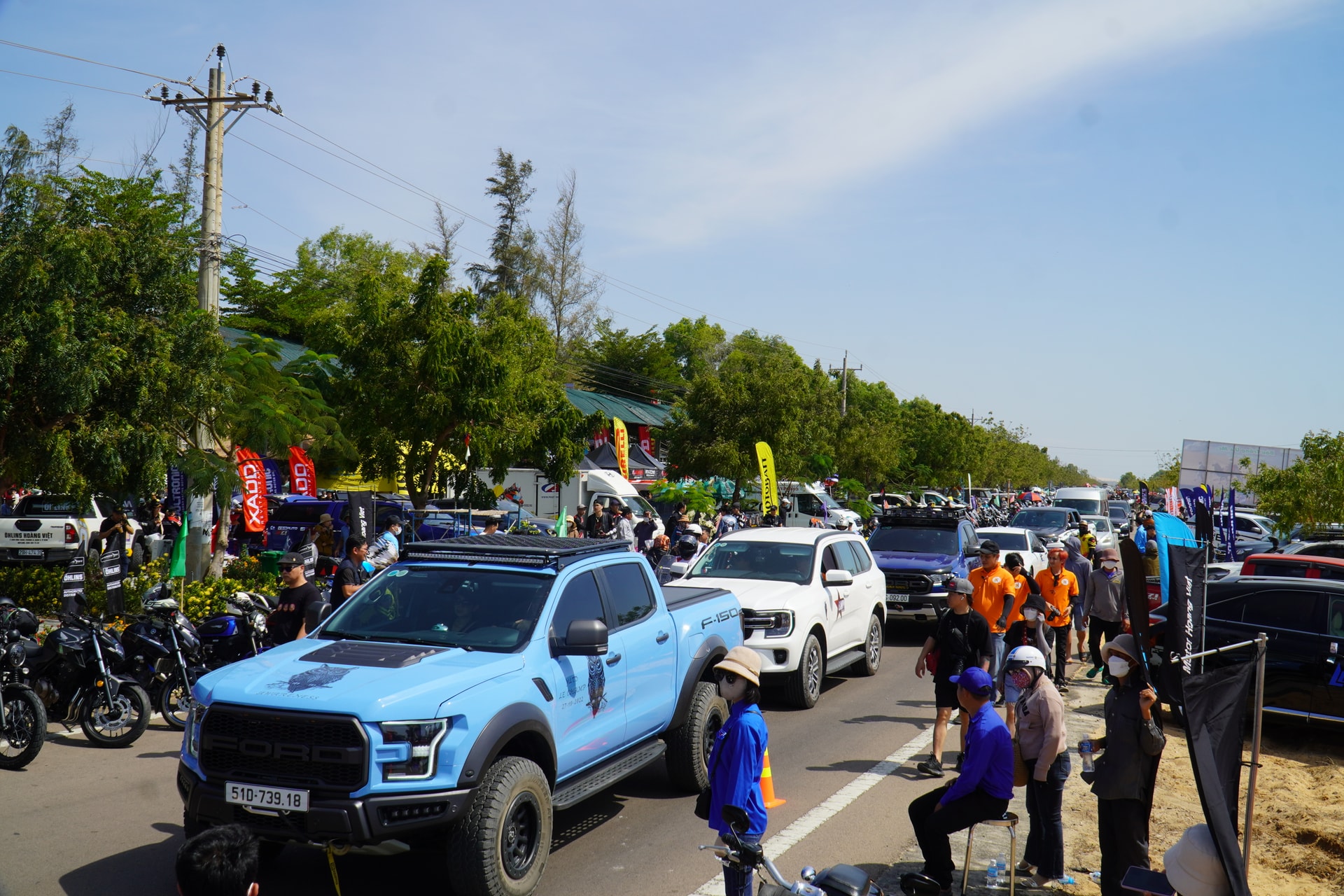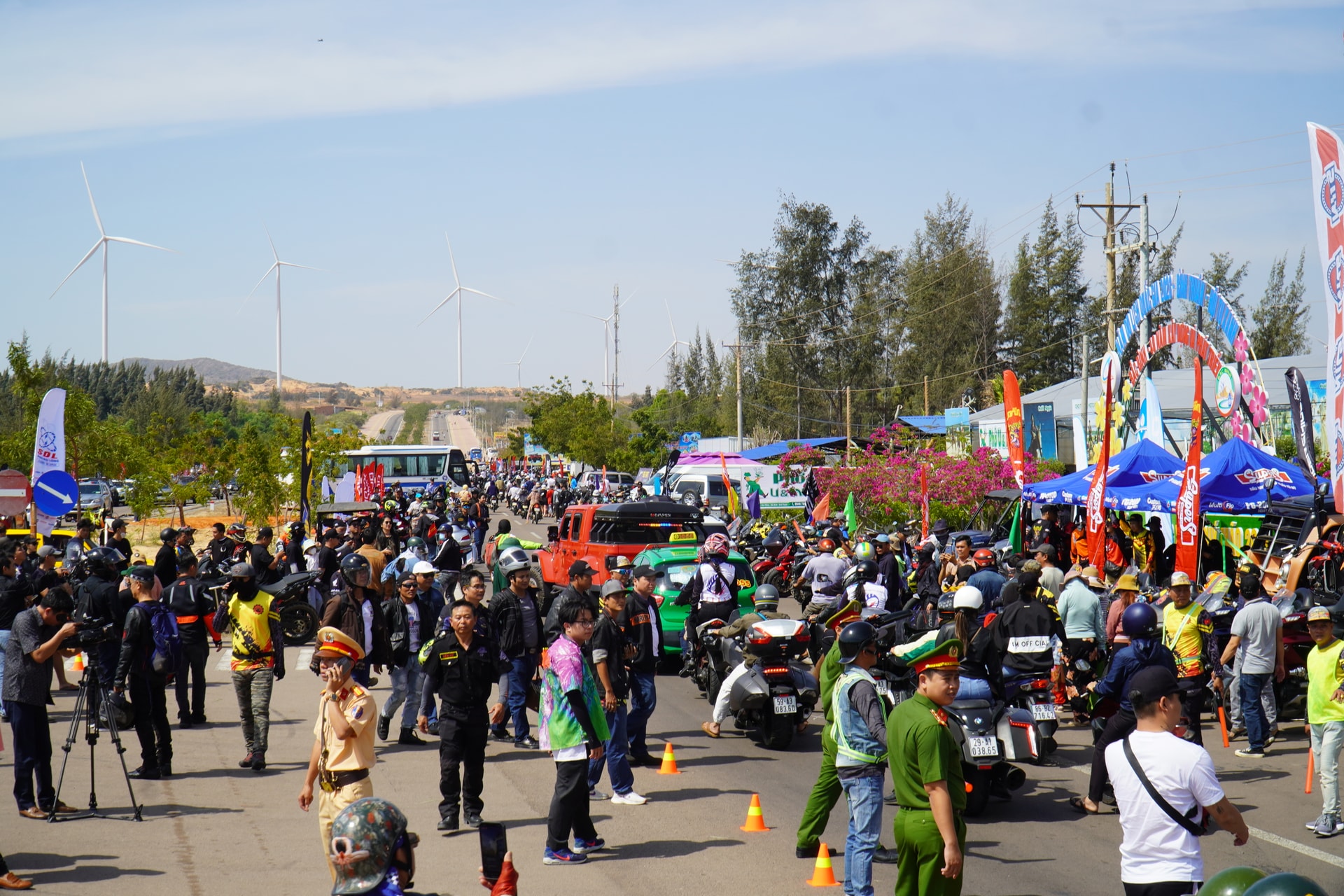 The event attracted more than 2,500 bikers, aiming to set a national record for the largest and longest motorbike parade in Vietnam.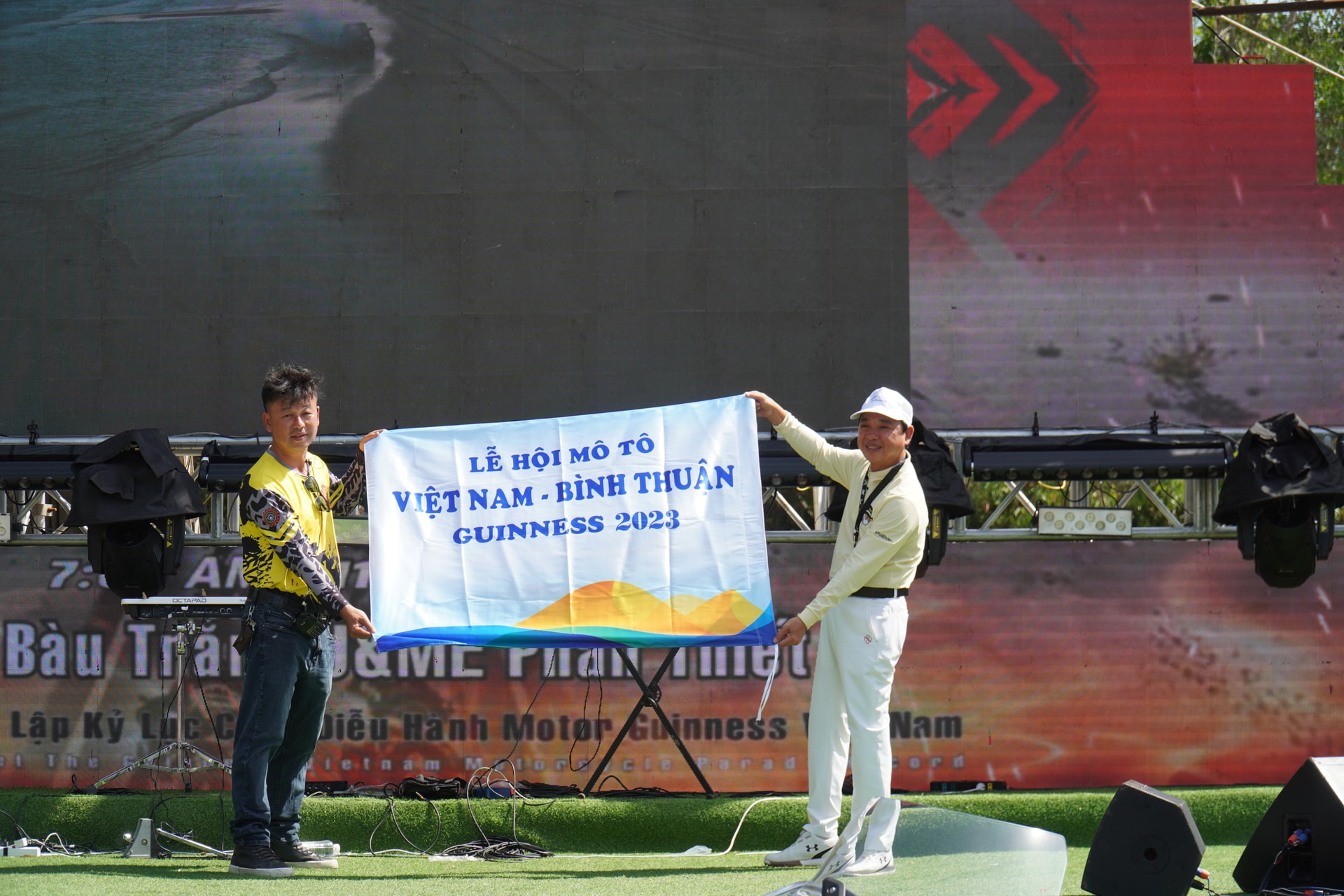 Included in the series of cultural, sports, and tourism activities throughout the Visit Vietnam Year 2023, themed "Binh Thuan - Green tourism comes together", the event aims to introduce and promote the values of tangible and intangible cultural values, unique natural landscapes of Vietnam in general and Binh Thuan in particular to national, regional and international tourists.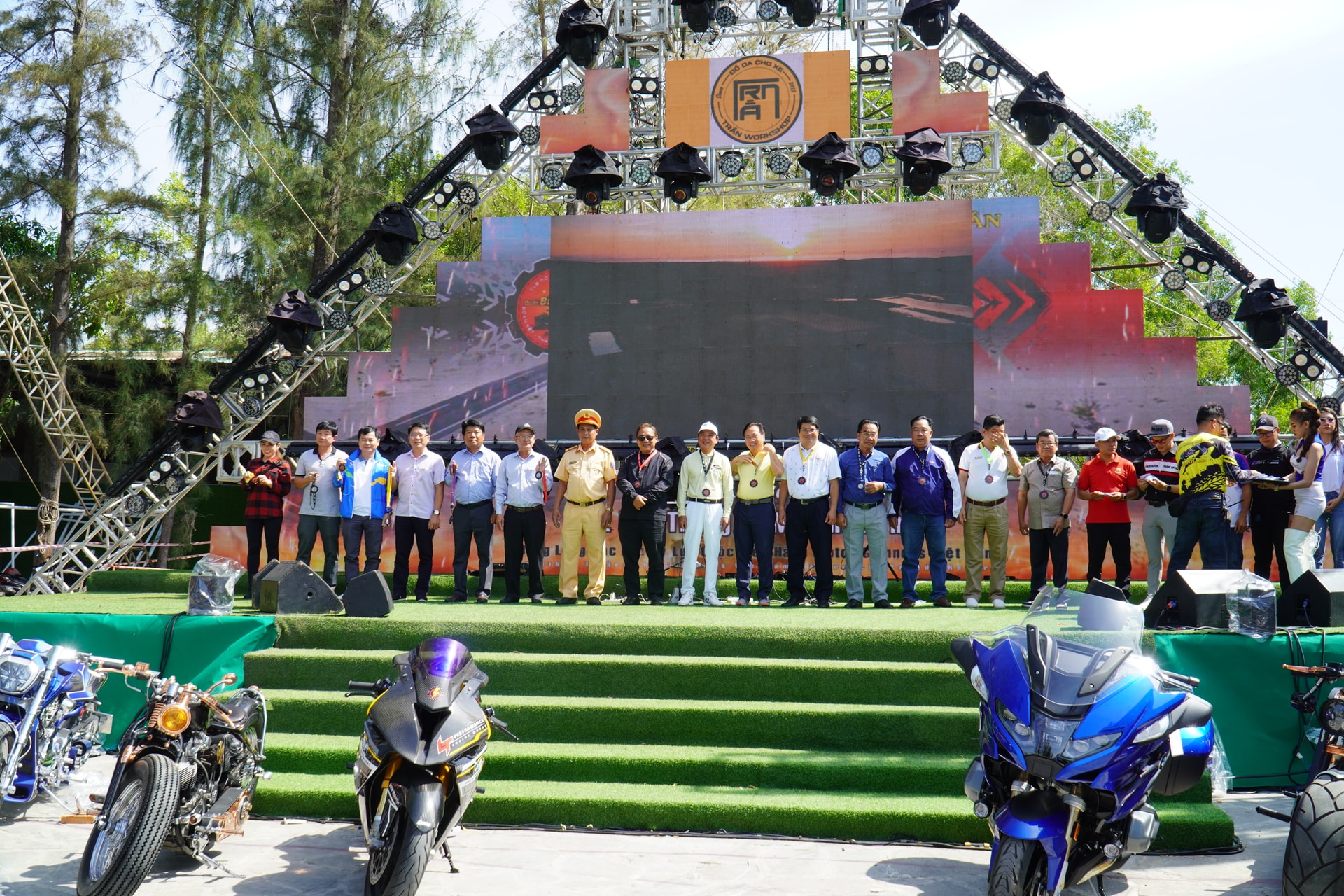 After the opening ceremony, the motorcycles made a Guinness record parade along Vietnam's nicest road of DT17 in Hong Lam hamlet, Hoa Thang commune, Bac Binh district, Binh Thuan province. Remarkably, the parade was highlighted and decorated with some parachutes flying over the procession.