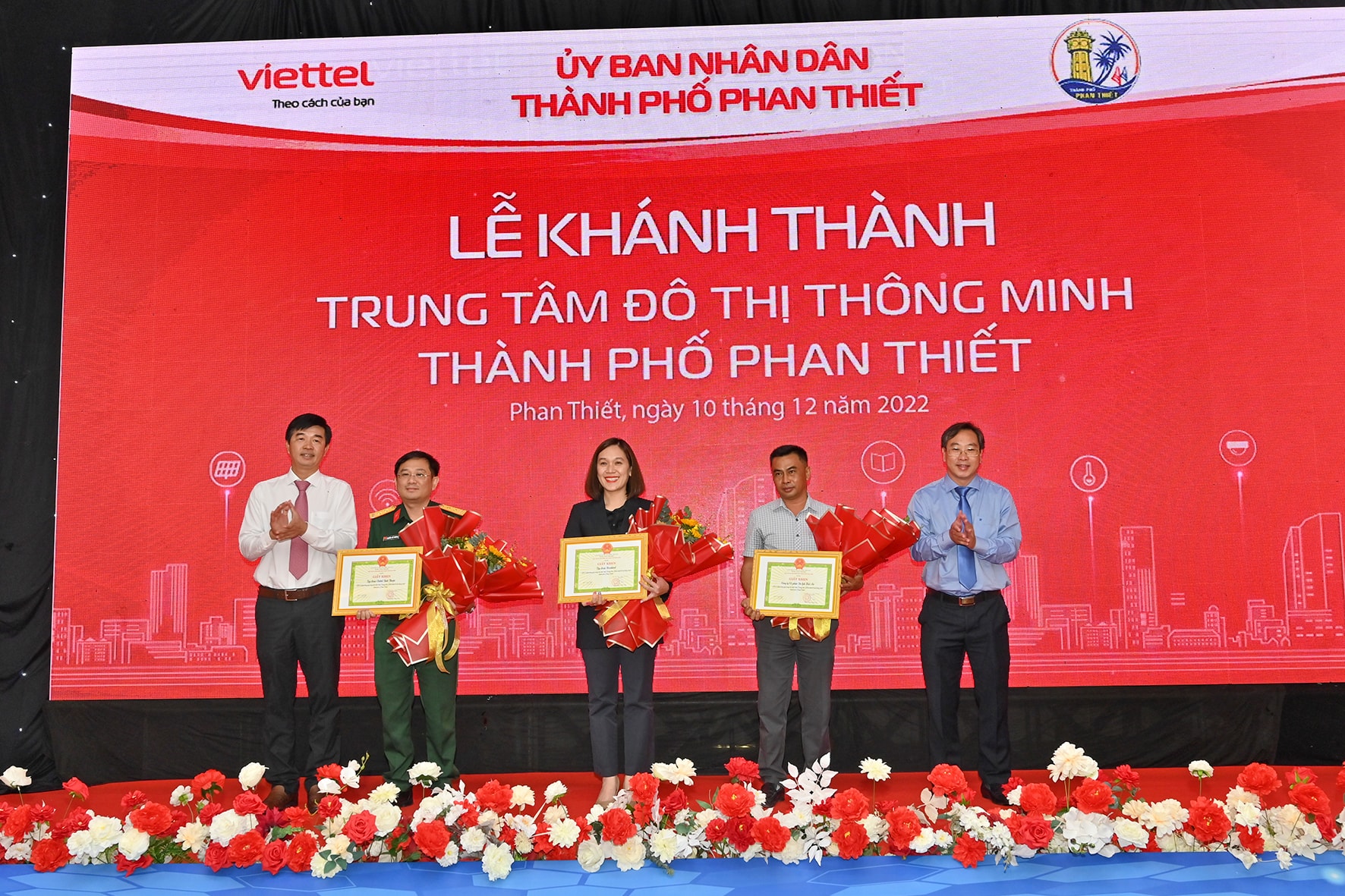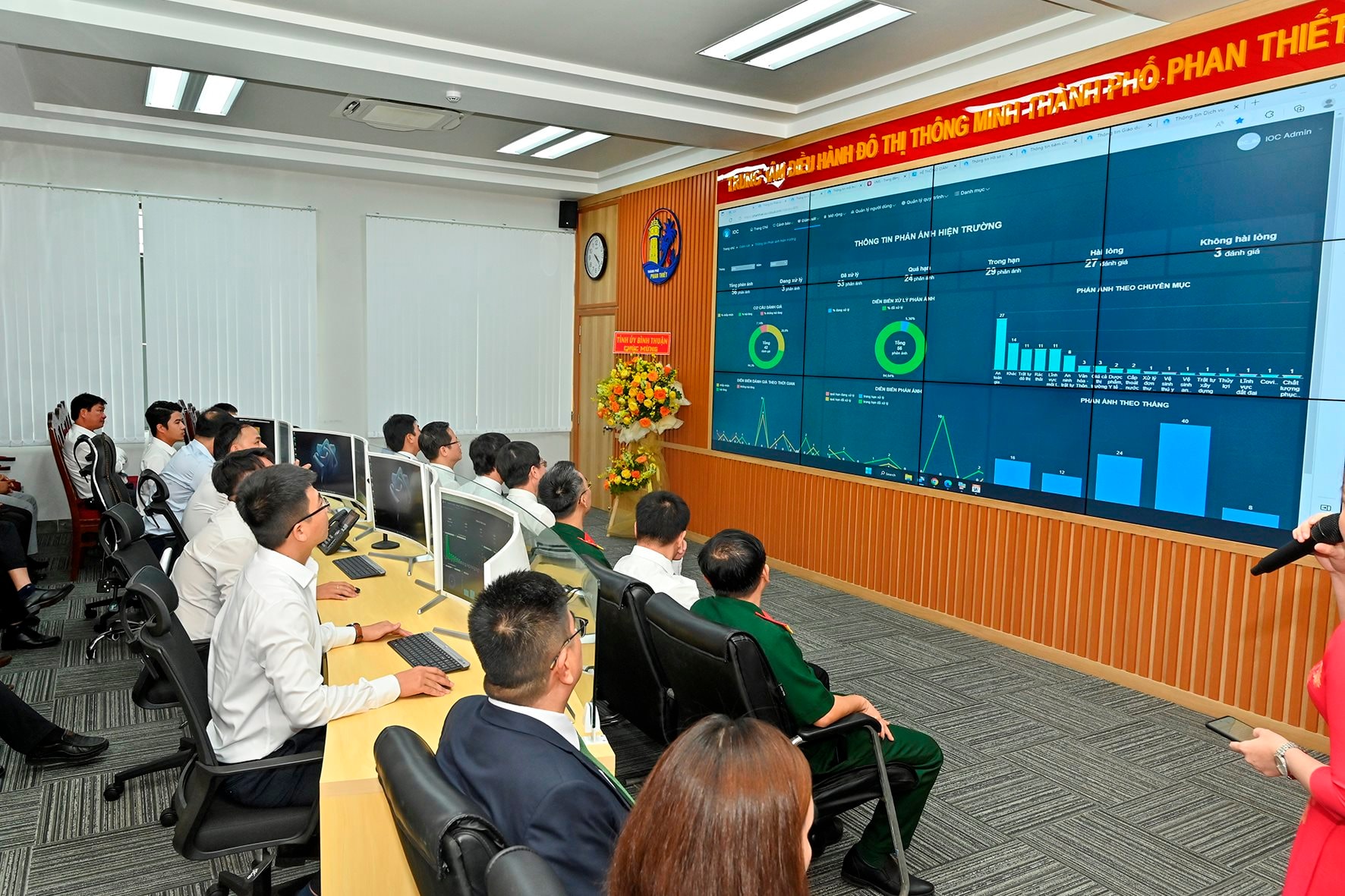 According to Mr. Phan Nguyen Hoang Tan-Chairman of Phan Thiet city People's Committee, Phan Thiet city's IOC in the pilot phase, which has been under the implementation between July, 2022 and January, 2023, has a total investment cost of VND 2.9 billion, sourced from the socialization fund .
Addressing the ceremony, chairman of the provincial People's Committee Doan Anh Dung warmly praised joint efforts of Phan Thiet city and Viettel Group in establishing and putting Phan Thiet city's IOC into operation, making significant contributions to putting  the Resolution No.10 of the provincial Party Committee on the process of digital transformation in Binh Thuan province toward 2025, with a vision until 2030 into the real life. In order to ensure smooth, synchronous and effective operation of Phan Thiet city's IOC as ecpectation, Chairman Dung asked the city's authorities to boost propaganda and promotion to enhance local citizens' awareness, understanding and possitive response about the plans for setting up a smart city managament system. At the same time, he also urged Phan Thiet city to strenngthen good management, operation and effective exploitation IOC's functions to improve the quality of services for the people.
Department of Information and Communications is assigned to deploy the establishment of Binh Thuan's IOC. The province's leader requested functional departments to effectively exploited all resources to support loaclities and units implement digital transformation, set up smart urban areas, contributing to strenthening socioeconomic development of Binh Thuan province. PPC Chairman called Viettel Group, other telecommunication and IT companies to give assistance to Phan Thiet city in operating IOC stably, smoothly and effectively; as well as continue help Binh Thuan province implement the process of digital transformation.