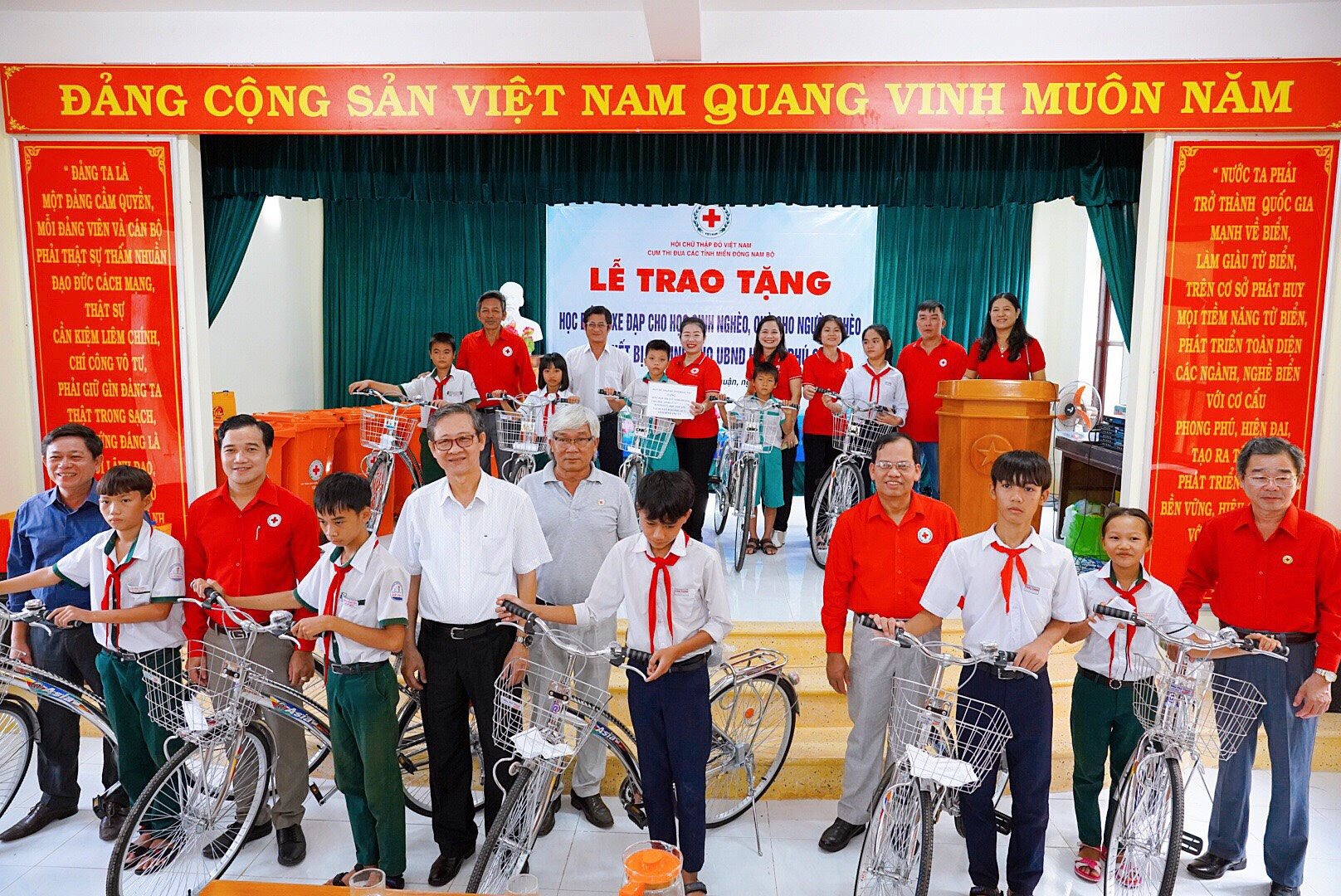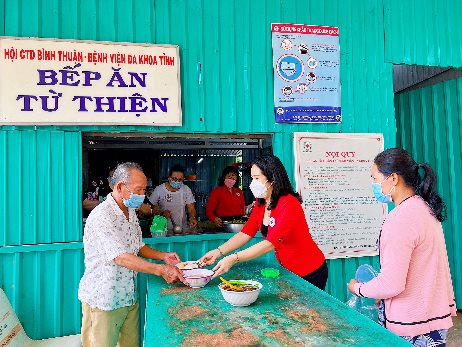 According reports from the provincial Red Cross Society, after being launched in May 1st, Humanitarian Month 2022 has been actively responded by numerous cadres, youth, and volunteers, as well as many organizations, units and donors across Binh Thuan province, creating a movement of solidarity and the spirit of "the leaves protect tattered ones" to give assistances to the poor. The program "Humanitarian Month" has also contributed to improving awareness of organizations, agencies and individuals about the roles and position of red cross society in supporting people with difficulties.
During the humanitarian month, Red Cross Societies at all levels have coordinated with many organizations and sponsors to arrange free medical checks-up and medicine for over 1,500 turns of the poor and people of ethnic minorities; presented money in cash to 200 poor patients; supported fund for eye surgeries and cardiac surgeries for 36 poor people; mobilized 635 healthy people to take part in voluntary blood donation (collecting 580 blood units as a result) to support treatment for patients under emergency aid and operations.
With regard to social relief aid, there were many activities in favor of the poor, such as: free health checks-up and medicine, presenting gifts, mobilizing donors to support poor households who have been affected by the Covid-19 pandemic.
Latley, former State President Truong Tan Sang who is former honorary President of Vietnam Red Cross Society, donated 1,250 multi-purpose lifejackets, 140 first aid bags and 140 national flags to poor fishermen via the provincial Red Cross Society under the a program entitled "Safety for poor fishermen". During the Humanitarian Month 2022, Red Cross Societies at all levels have given support for the construction of 5 new houses for poor households and repair of 1 clasroom. In additional, charitable kitchens in the province also provided 149,000 free meal portions for poor patients. The total costs of those activities is estimated at over VND 12.578 billion, and a total of 33,434 people got benefit from the funds.