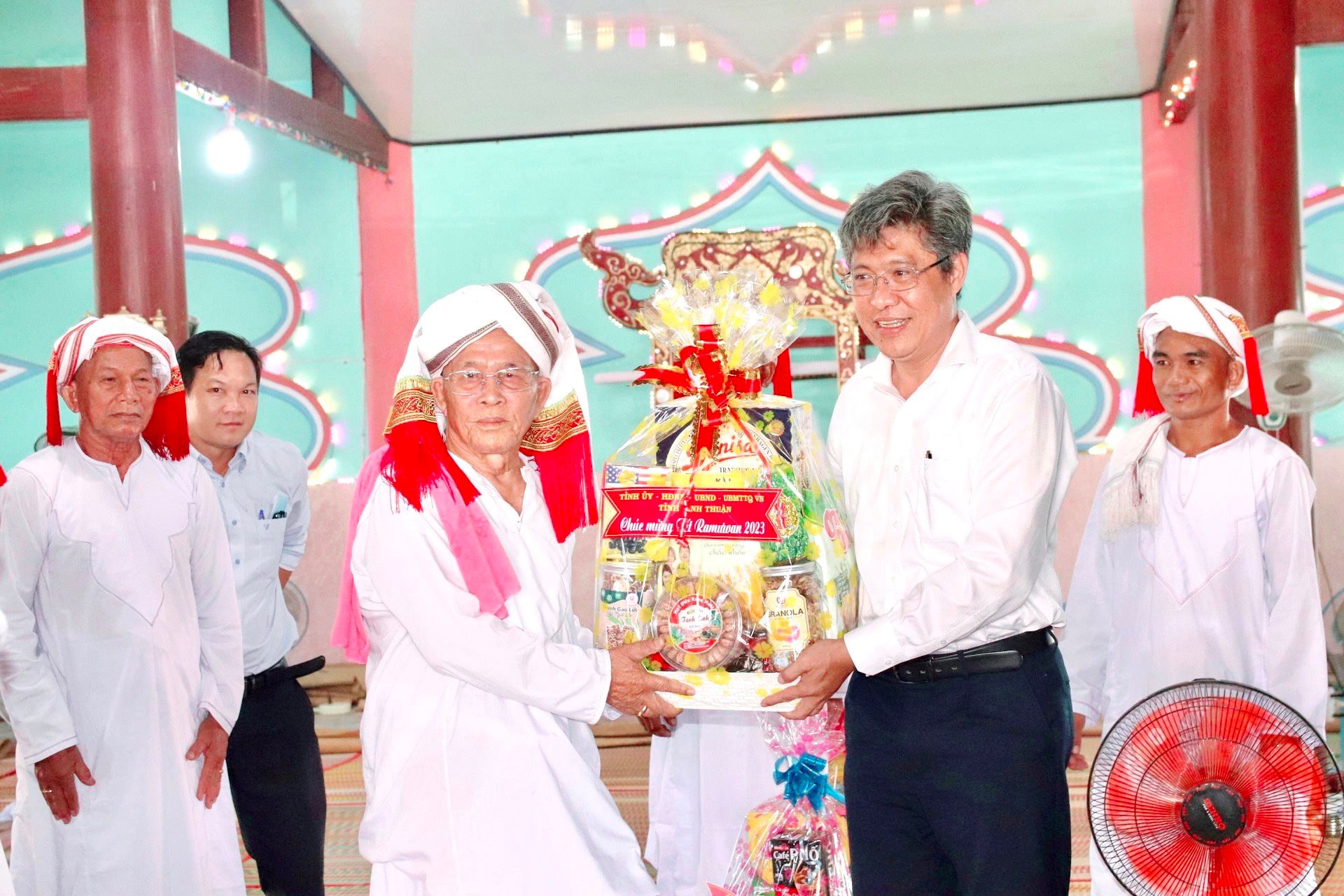 Vice Chairman of the provincial People's Committee Nguyen Minh visited and presented gifts to the Cham Bani dignitaries in Phan Thanh commune, Bac Binh district.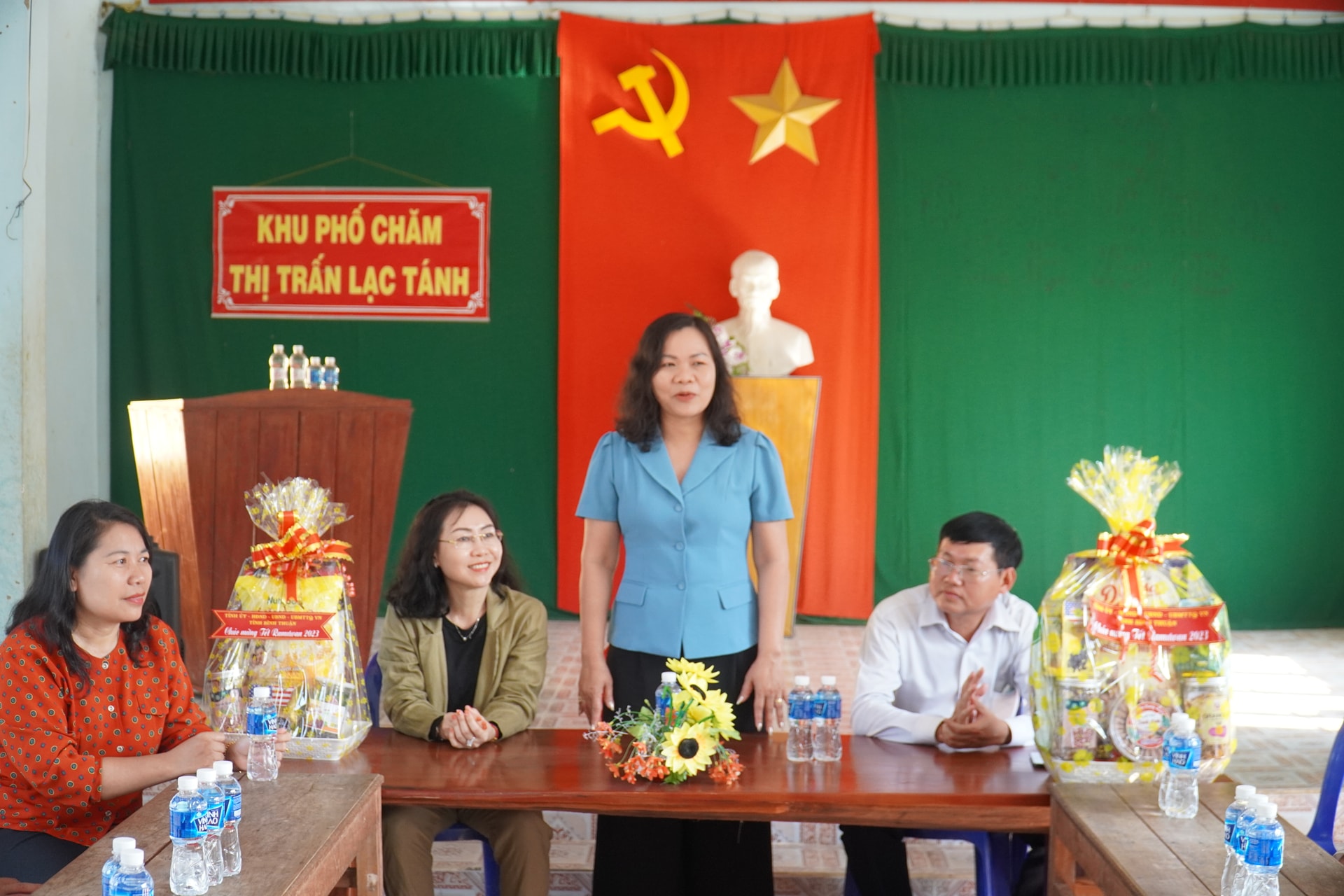 Ms. Nguyen Thi Thuan Bich - Vice Chairman of the Provincial People's Council visited and wished the Ramuwan greetings to the Cham Bani people in Tanh Linh district and Ham Thuan Bac districts.
During their visits to Tanh Linh, Ham Thuan Bac, Bac Binh, and Tuy Phong, districts, provincial leaders wished the Muslim community a happy and warm festival.
At the visited site of Lac Tanh town (Tanh Linh district), the delegation visited, wished New Year, and gave gifts to the Executive Board of the Cham Quarter, Mr. Thong Xec (who has a reputation for the Cham quarter), Lac Tanh Cham Pagoda and the Master Thong Dat. The delegation also visited Lam Giang Village Executive Board and Mr. Ma Ngoc Chau (a reputable person in Lam Giang village), Lam Thanh Pagoda and Grand Master Thong Tao, Giang Mau Pagoda, and Master Thong Troi (Ham Tri Commune – Ham Thuan Bac district).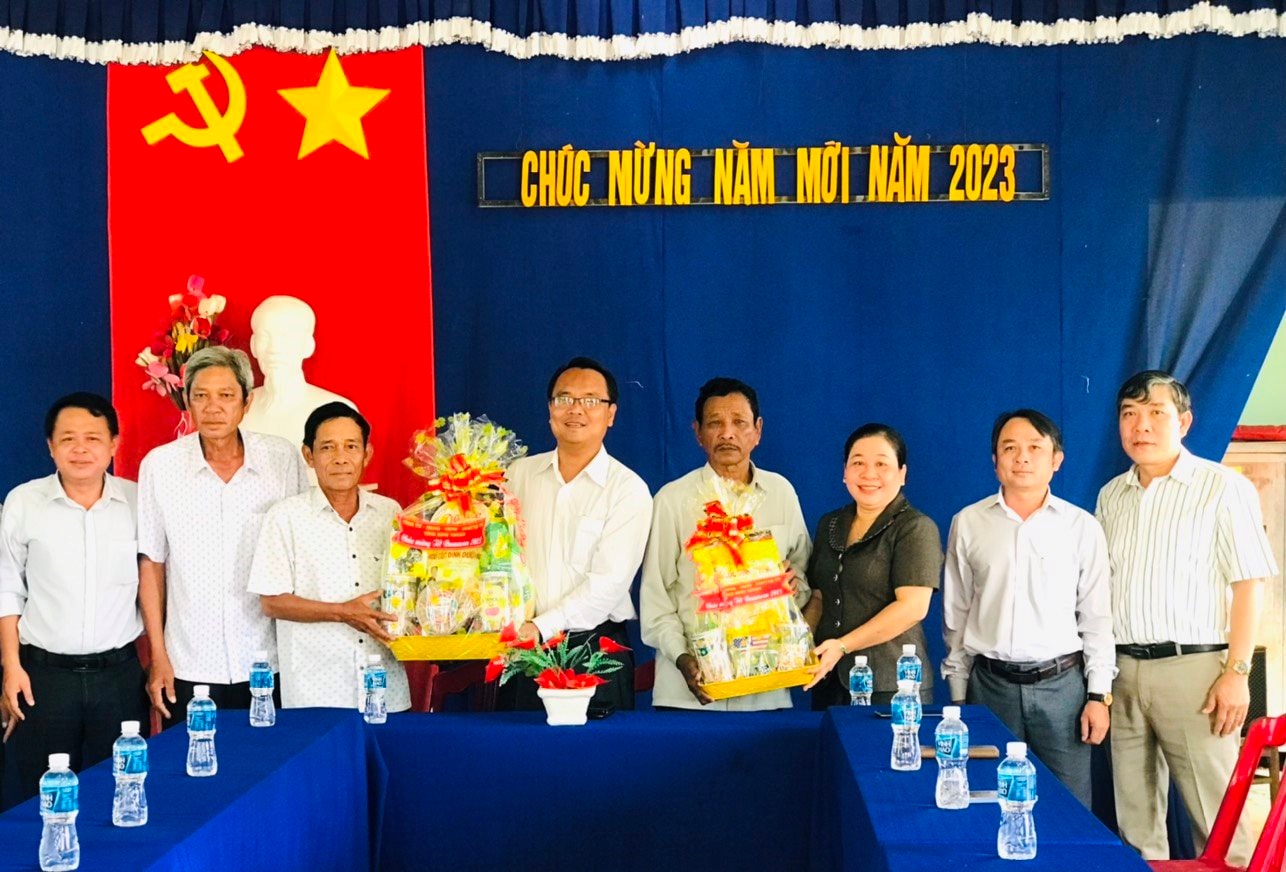 Mr. Dang Hong Sy - Head of the Provincial Party Committee's Mass Mobilization Department visited and extended his best wishes to the ethnic Cham Bani people in Bac Binh and Tuy Phong districts on the occasion of the community's traditional Ramuwan festival.
The provincial leaders appreciated the Muslim community's contributions to the national great unity while hoping that dignitaries and prestigious people will promote their role in encouraging followers to follow the Party's policies and the State's laws and participate in new-style rural area-building programs, and supporting each other in poverty reduction.
Acknowledging the ethnic group's contributions to great national unity and local socio-economic development, they hoped that dignitaries and the entire community will continue promoting their valuable traditions, supporting each other in reducing poverty and participating in new-style rural area-building programs in their localities.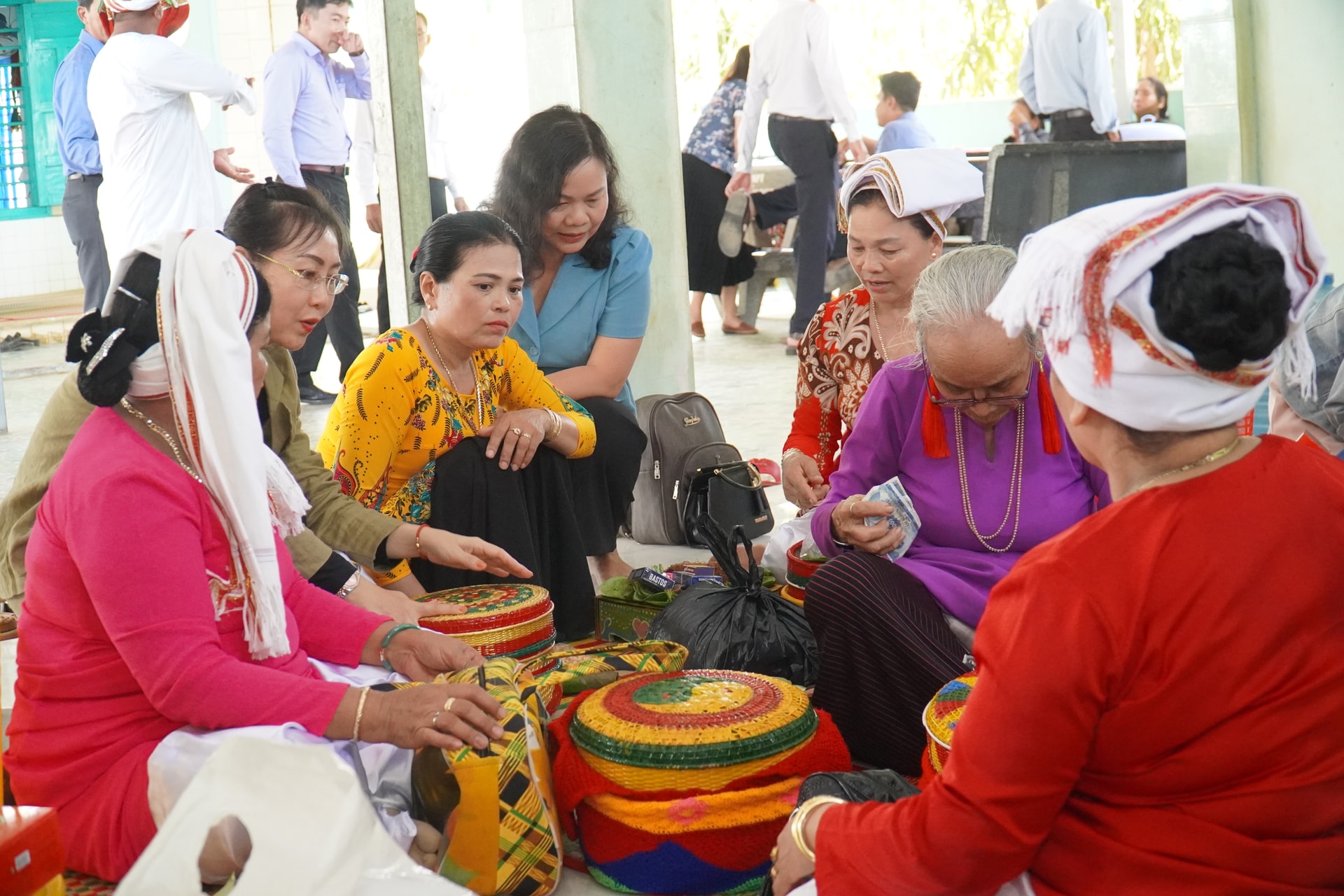 On behalf of the group, Cham Bani dignitaries expressed their gratitude for the support of local authorities for Cham Muslims' celebration of the Ramuwan festival.
Like the Vietnamese and Tet holidays, the Cham Bani use the festival as an opportunity to visit home and gather together with their families to pay tribute to their ancestors and pray for happiness, bumper crops, and peace.
Binh Thuan is currently home to 41,000 ethnic Cham people, including more than 15,000 Cham Bani. The province has outlined a line-up of preferential policies in favor of the ethnic people. To date, all localities of the province have access to electricity.