The four component projects include those from Mai Son - National Highway 45 (63.37km), Cam Lo - La Son (98.3km), Vinh Hao - Phan Thiet (100.8km), and Phan Thiet - Dau Giay (99km), measuring 361.47km in total.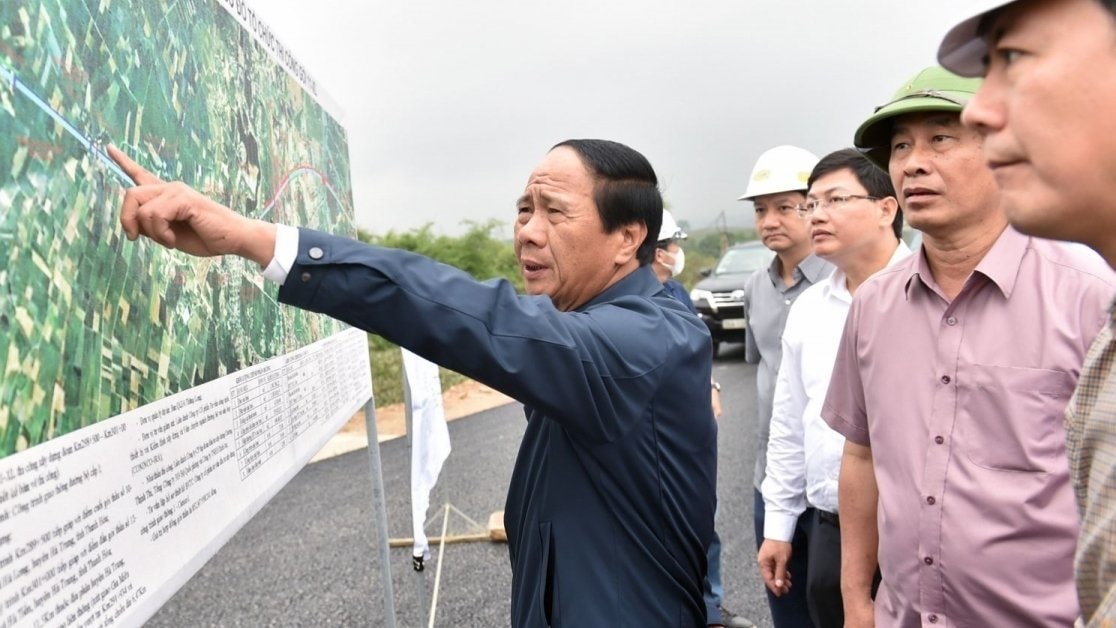 Thanh also inspected the construction of the Mai Son - National Highway 45 section from Ninh Binh to Thanh Hoa in the north on the same day.
It was reported that the first two sections had been 57.5 percent and 81.8 percent completed respectively, while the others' progress were relatively slow, at 32.2 percent and 38.5 percent, respectively as a result of shortage and surging prices of construction materials, unfavourable weather and the COVID-19 pandemic.
Thanh said he hopes the first two will be finished this year while urging contractors of the two others to work harder to keep up with the schedule.
He promised to issue a notice in the next few days to officially urge for the complete resolution of the existing issues, and asked the Ministry of Construction to as soon as possible address the hike in prices of construction materials and continue closely monitoring the projects' progress.
The official held that the North-South Expressway is the nation's key project so quality must be put first. Quality must not be overlooked to focus on the progress only, he said.