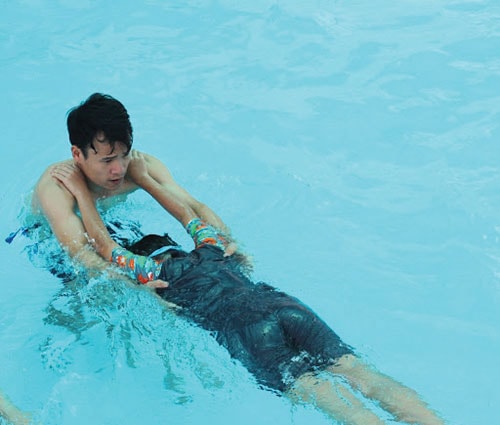 A teaching period of swimming
The movement is projected to kick-start at the same time on May 31st, 2020 at the suitable swimming pools and beaches managed by the districts/towns/city. Depending on real situation, each locality can freely choose the time and location for launching ceremonies. During the launching week, there must include swimming competitions, Swimming knowledge quiz, skills in prevention of drown, and water-sport games.
The localities at all levels should spread propaganda to raise people's awareness of swimming benefits via banners, slogans, flags, pictures, video clips, focusing on the contents of "The whole people take part in protecting children from drowning", "Learning swimming to prevent drowning", "Learning swimming to improve health, physical developments", "Learning swimming to be safe in the water", "the whole people responds to the Vietnam's health program", "The whole people actively learn swimming against drowning", etc.
The launching campaign targets at encouraging people from all walks of life to partake in physical training and workout exercises, responding to the movements of "The whole people do physical practice following sample of Great Uncle Ho" and "Be Healthy to start up business and safeguard the country".
Additionally, it disseminates the benefits and effects of swimming to the people's health, height, physics, and anti-disease. In the meantime, the roles and responsibilities of the authorities, schools, families and society can be promoted, contributing to the swimming movement and reducing the drowning accidents.
Translated by My Thien (Source: Binh Thuan Newspaper)