At the opening ceremony, Mr. Thai Thanh Bi presented the flag to launch the 2022 Hanh Quan Xanh (Green Military Operations) to 3 units of the armed forces.
Additionally, the organizing board and fellow units have granted 1 compassionate house; 140 gifts to families of the policy-favored and disadvantaged ethnic minorities; 20 scholarships worth totally of VND150million to poor students.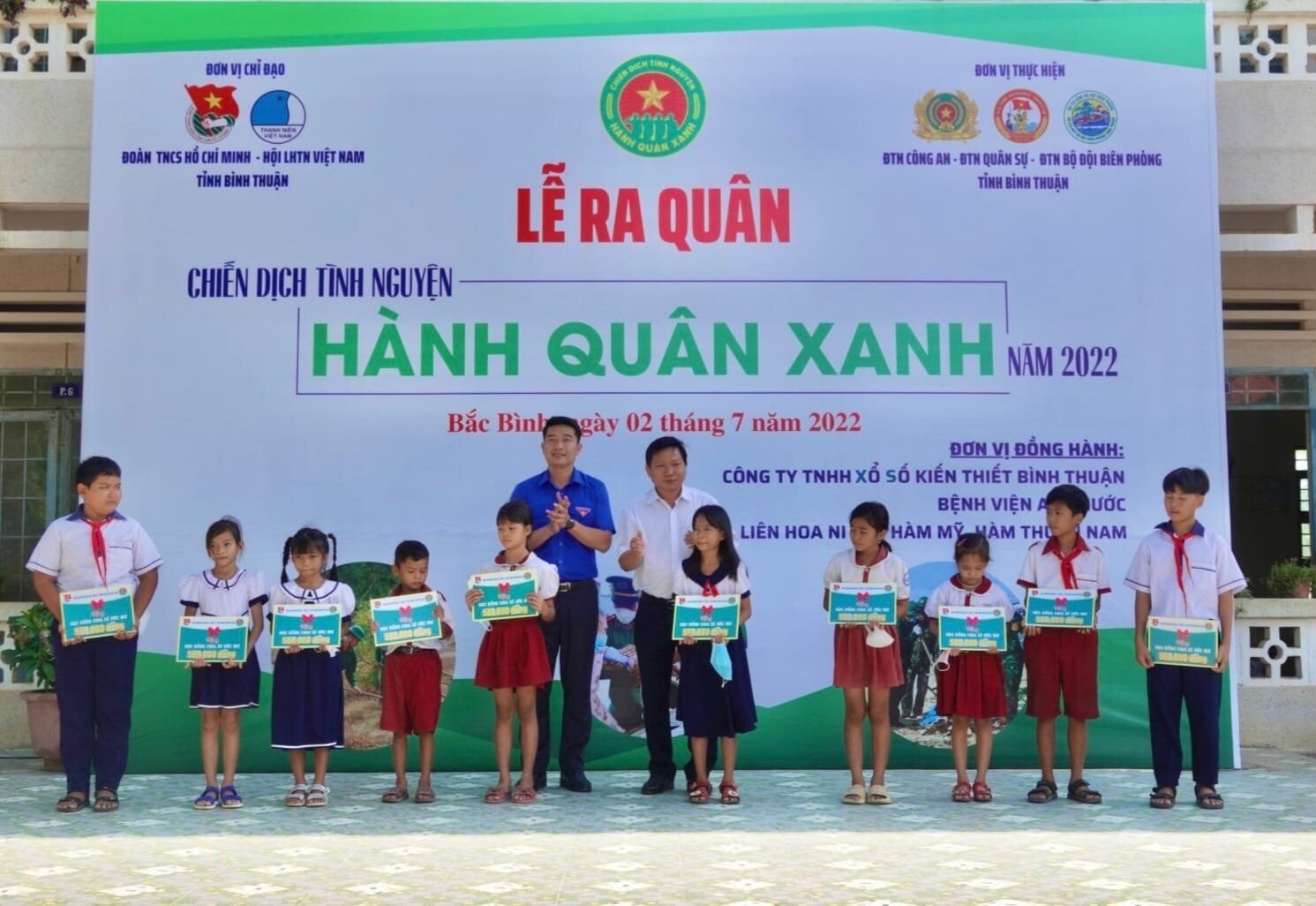 Followed by the opening ceremony, the volunteers conducted a variety of meaningful activities, specifically: disseminating the law on drowning prevention to more than 100 students; propagating the law on human trafficking prevention to locals, union members, and youth; dredging canal N5 (Coc Hanh Thuong), clearing over 700-meter-long bushes; medical examination and distribution, post-Covid-19 healthcare for more than 300 cases of adults and children; starting construction of a "House of Mercy" for extremely-difficult circumstances; donating 3 youth projects of "Fatherland Flag Road"; "Green - clean - beautiful - civilized - safe route" and "Law bookcase" for the locality; visiting, examining and giving gifts to 2 cases of prestigious people and policy-favored families; planting 100 trees in response to the program for a green Binh Thuan.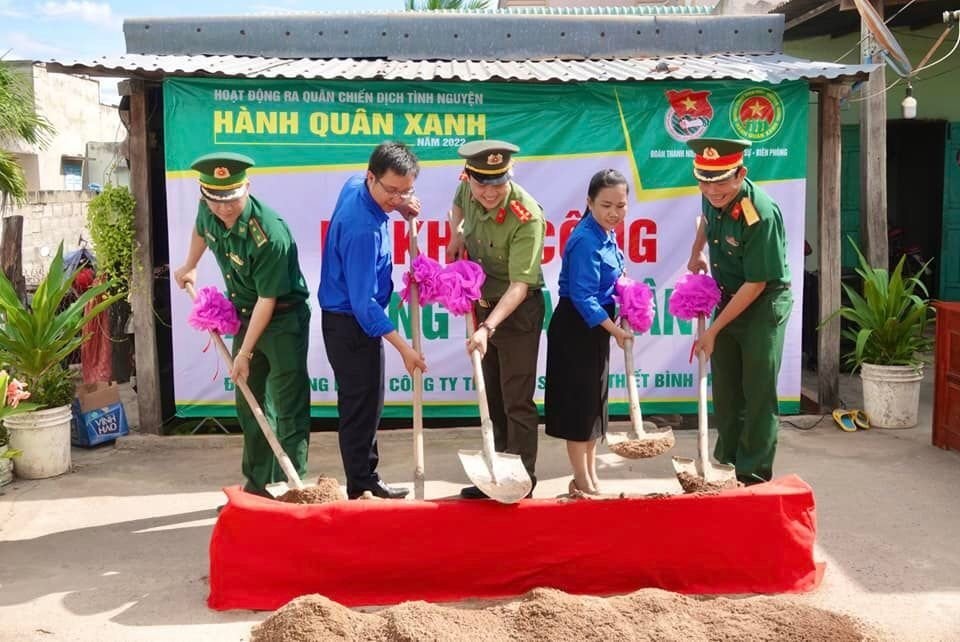 Together with the above-said activities, the organizers have observed various cultural activities such as football exchanges between units and local people and youth and a cultural exchange "Imprint of soldiers marching green" to propagate revolutionary songs, exchanges between members of the armed forces and local people, union members, and youth.
With the theme "Youth of the armed forces volunteer for community life, for peace of life", the Green Military Operations campaign is an opportunity for officers, soldiers, and young people of the armed forces to promote the spirit of the community. It is also an environment for cadres and soldiers to practice, dedicate and grow up, contributing to building and beautifying the image of Uncle Ho's army, soldiers of the People's Public Security for the sake of the country and the people.