Attending the conference, there were Mr. Nguyen Minh, Vice Chairman of the Provincial People's Committee; representatives of leaders of departments, agencies, and 220 delegates are typical examples, representing voluntary blood donors in the province.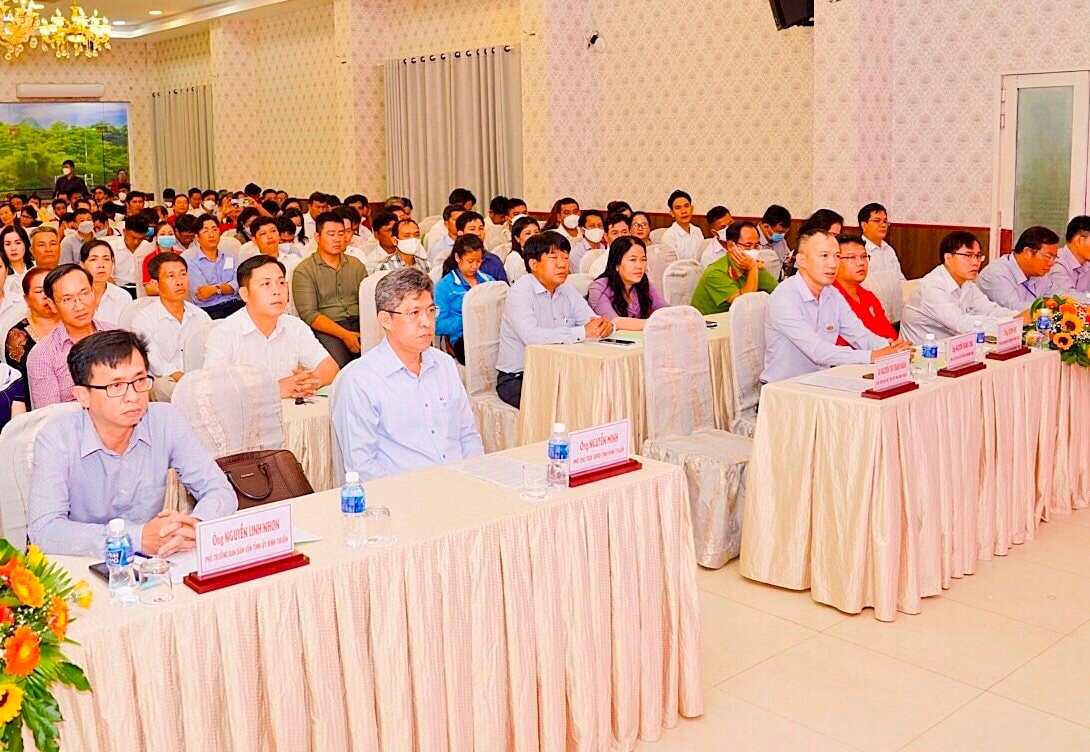 Speaking at the conference, Ms. Nguyen Thi Thanh Nhan - Chairman of the Provincial Red Cross Association noticed, that Binh Thuan's voluntary blood donation movement, first launched in 1995, has become more and more in-depth, and attracted a large number of participants from all classes.
Currently, the province has 18 voluntary blood donation clubs, a living blood bank team with 540 members, and a rare blood group (Rh-) club with 16 members. On average, the locality donates about 4,500 blood units each year, basically meeting the needs of emergency and treatment for patients at hospitals in the province. Particularly in 2021, the whole province organized 52 movements of mobile blood donation and unscheduled blood donation at hospitals. As a result, some 4,828 blood units were received and used.
The ceremony to honor typical voluntary blood donors is a meaningful activity to honor the noble values of the blood donation movement to save lives, creating motivation to continue attracting a large number of people from all walks of life. On this occasion, 57 typical individuals and families, and 42 groups and individuals with excellent achievements in the voluntary blood donation campaign were commended by the Central Committee of the Vietnam Red Cross Society, Provincial People's Committee, and Provincial Red Cross Society.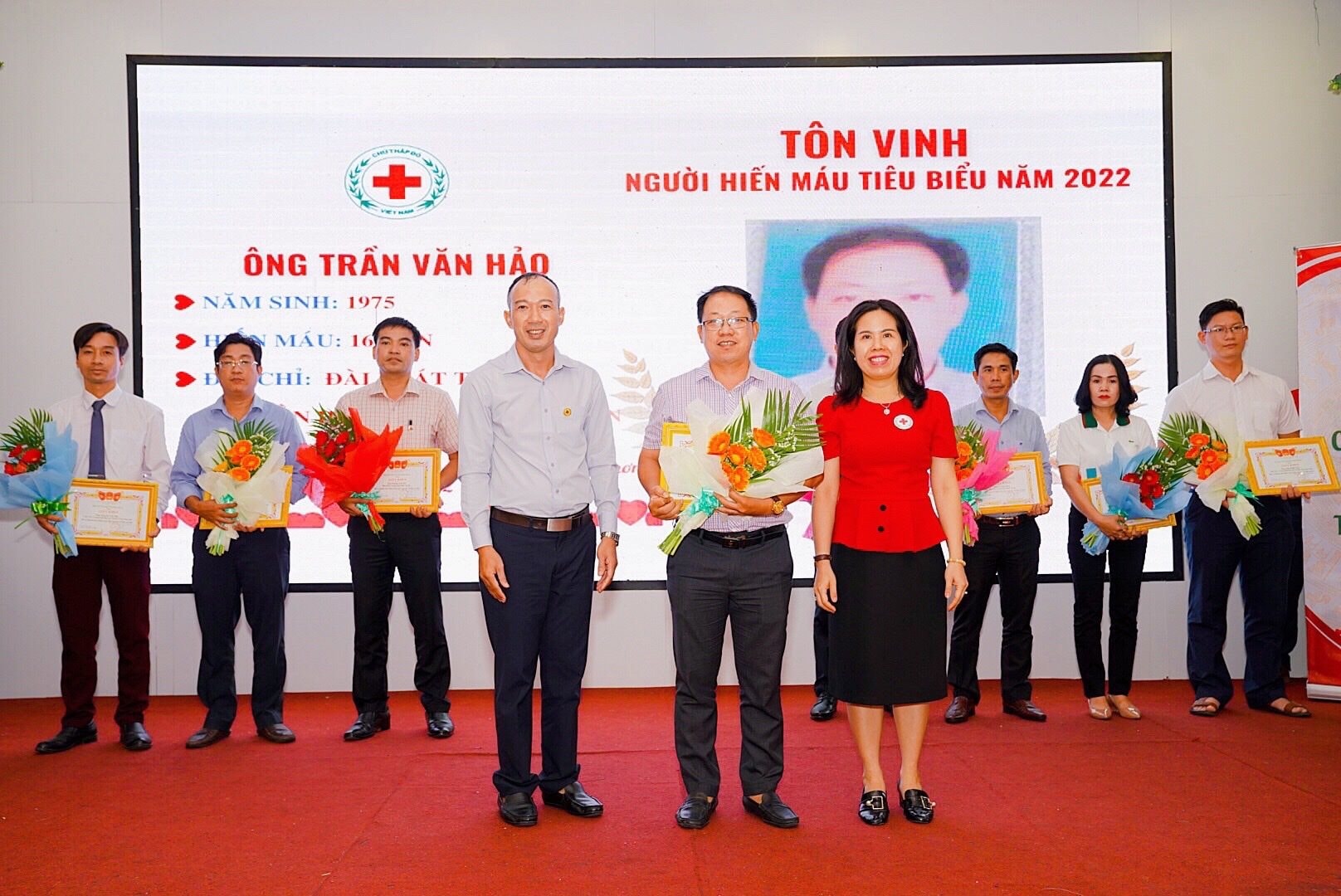 Addressing the ceremony, Mr. Nguyen Minh, Vice Chairman of the Provincial People's Committee praised the noble act of "donating blood to save lives" of typical families and individuals. At the same time, he acknowledged and highly appreciated the efforts of the Red Cross Society and related units in coordinating the blood donation campaign to save lives. At the same time, it is proposed that the Provincial Red Cross Association and all levels, branches, agencies, and specialized units further promote propaganda and extensive voluntary blood donation among cadres, civil servants and public employees, union members, and the people. He expected the Steering Committee for voluntary blood donation at district and commune levels would be more consolidated and perfect; well organizing the safe, public and transparent blood reception and transfusion; timely and fully implementing regimes and policies for blood donors in accordance with regulations to keep the province's voluntary blood donation movement strong.
On this occasion, Vice Chairman Minh called upon all collectives, families, and individuals in the province to actively respond and register for voluntary blood donation for the sake of the community's health.