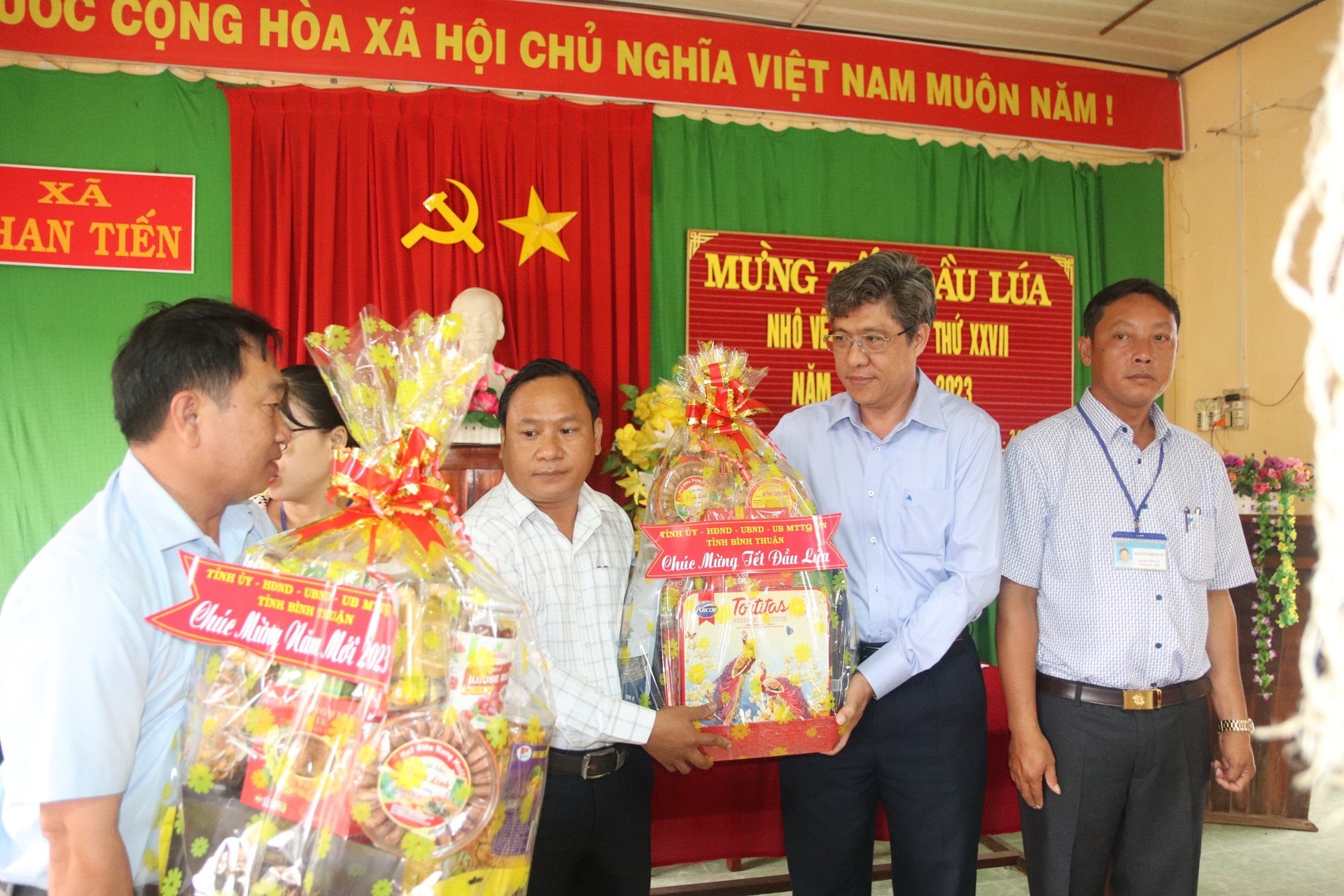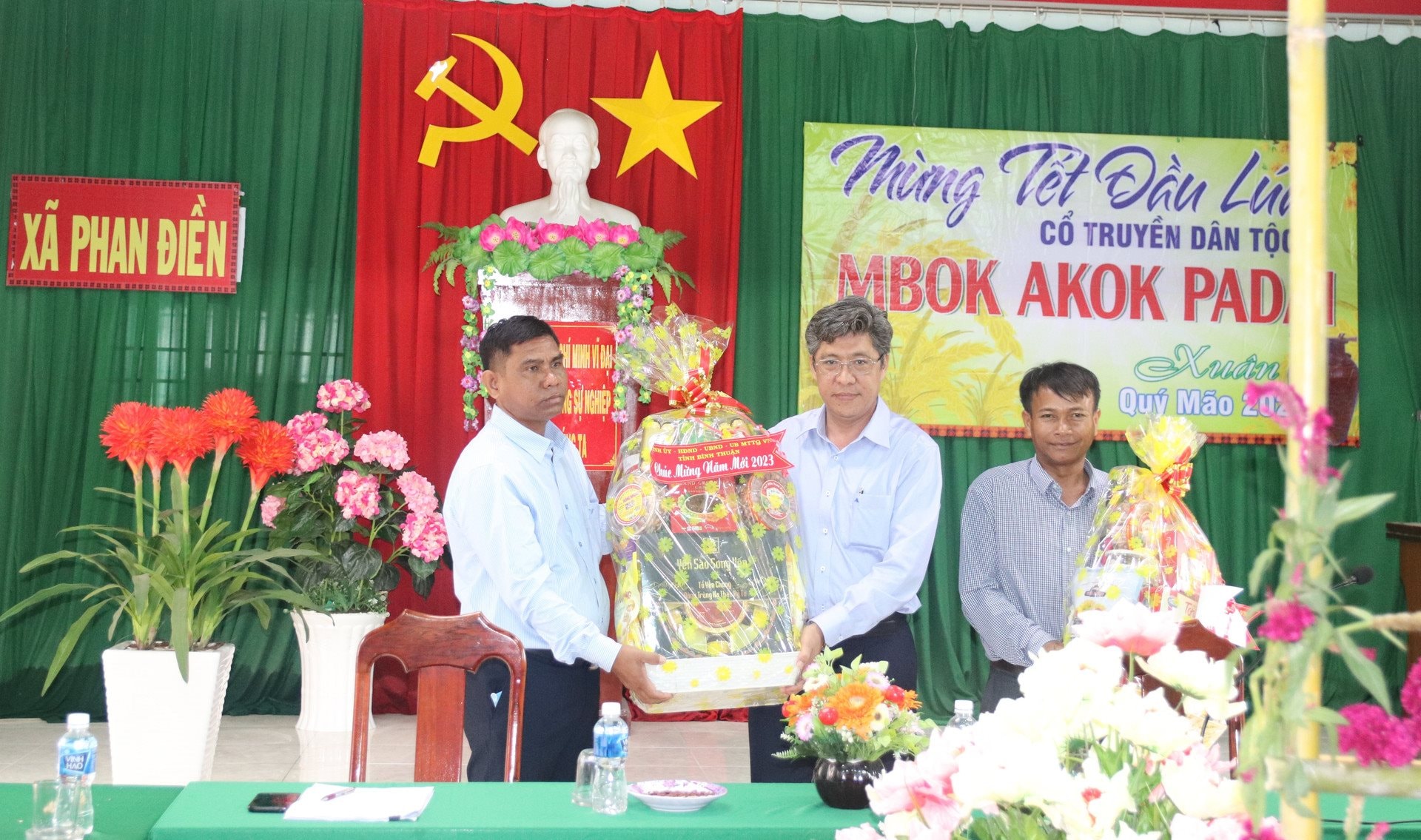 At the visited places, local leaders reported to vice Chairman Minh on the socioeconomic achievements over the past year. Particularly, in the Phan Tien commune, the total hybrid corn cultivation area increased to 620 hectares compared with that of the previous year, bringing more income to local households and contributing to improving living standards of ethnic people. Electricity networks, road, educational facilities and medical stations have been well invested to serve residents' daily life and production activities. Mr. Nguyen Minh praised outstanding results of the localities. He urged local authorities and people to further promote those achievements and surmount shortcomings in socioeconomic development. He also asked the party cells and authorities of Phan Dien and Phan Tien communes to pay attention to propaganda for the Visit Vietnam Year 2023 "Binh Thuan- Green Tourism Comes Together", which is an important event of the whole province in 2023. Moreover, it is expected to be a motive force to push province's socioeconomic development to a higher level. For that reason, people from all walks of life should join the local authorities' efforts for Binh Thuan to organize a successful event.
On the occasion of the traditional "Tet Dau Lua" and the Lunar new year festival 2023, vice Chairman Nguyen Minh presented Tet gifts to local administrations and religious dignitaries. He expressed a strong wish that the local authorities and residents would continue preserving and further promoting cultural values of "Tet Dau Lua" as well as developing traditional festivals of ethnic minorities, while actively emulating in production.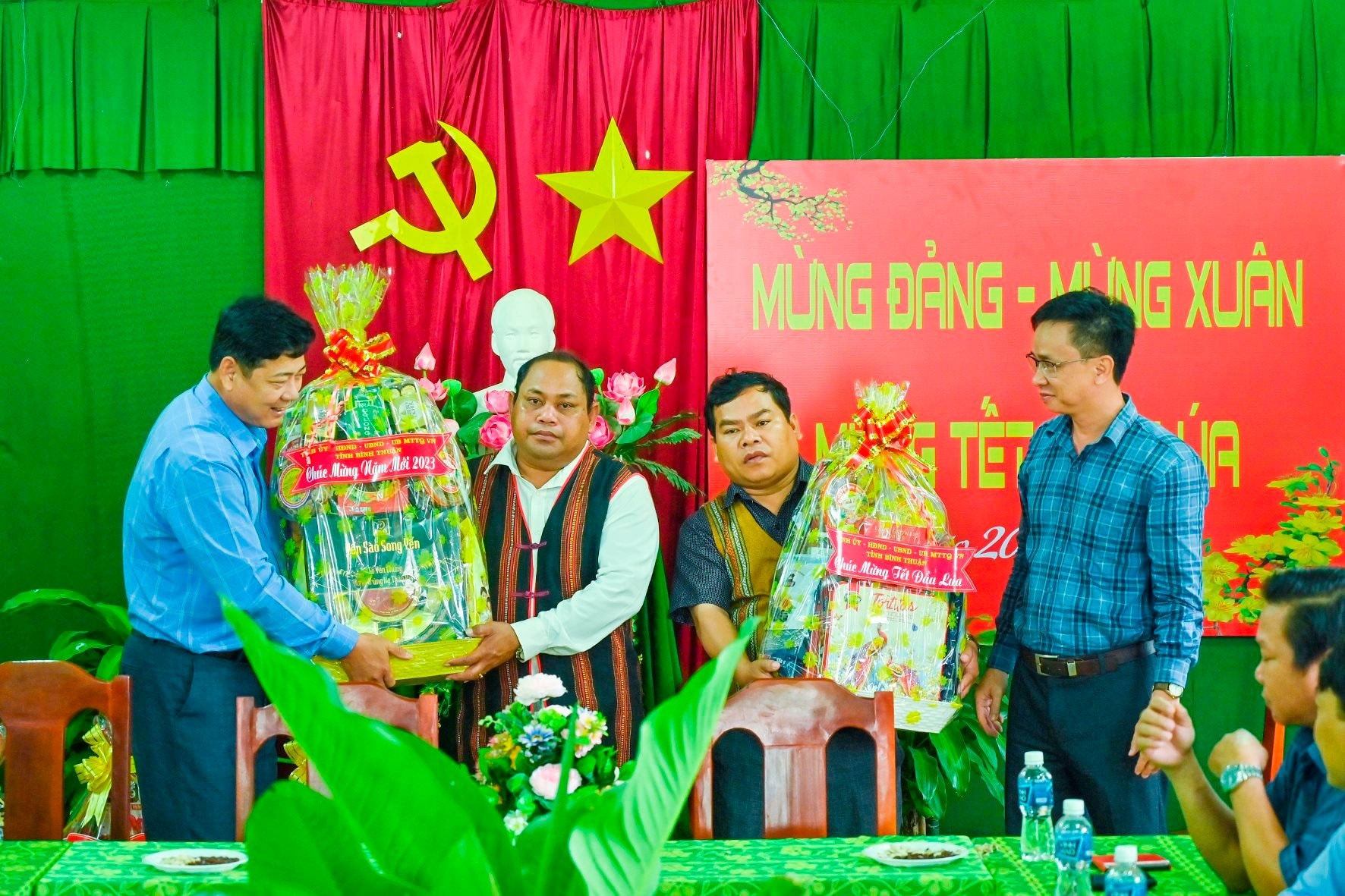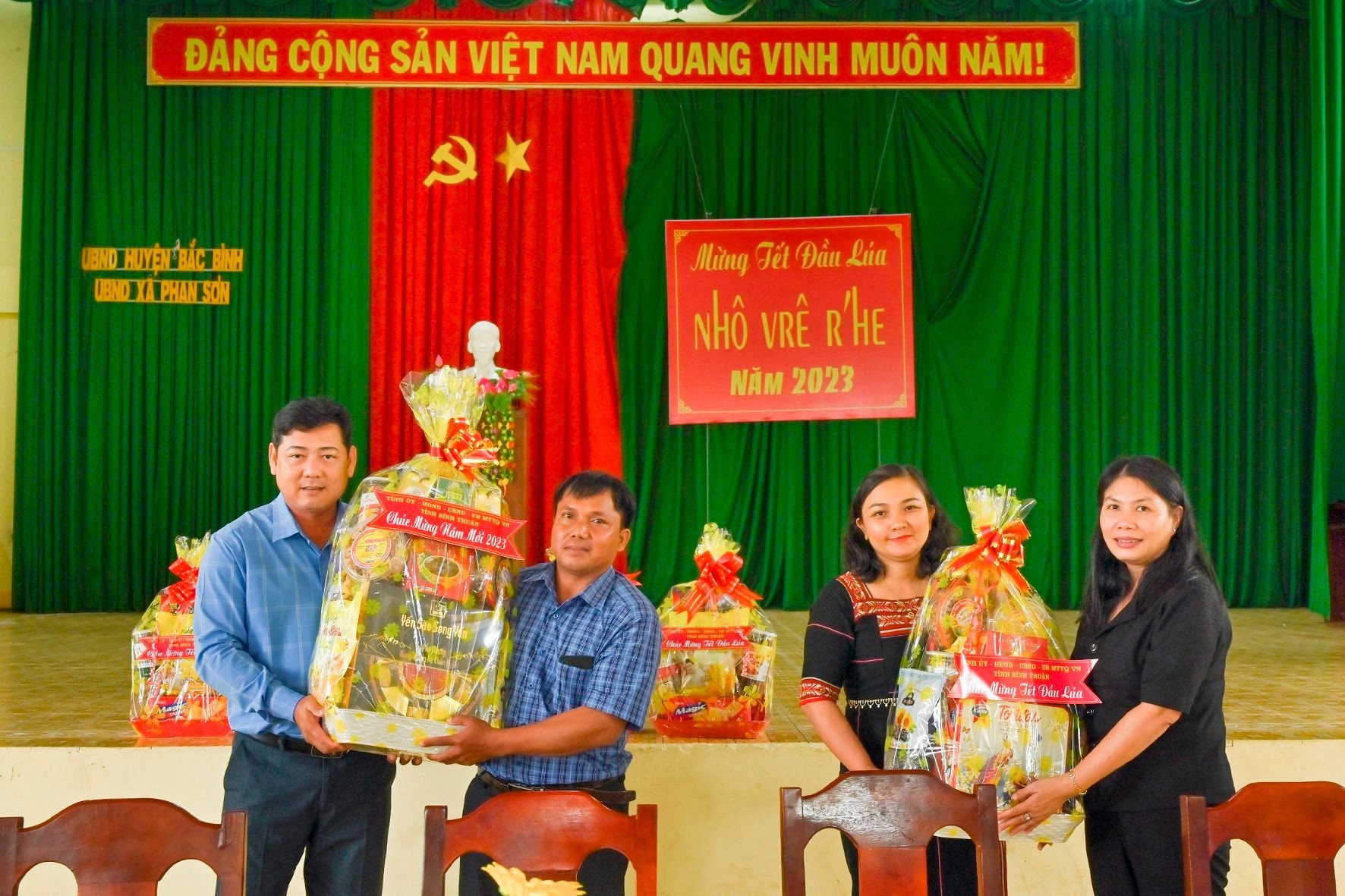 On the same day, another delegation led by Mr. Tieu Hong Phuc-standing vice chairman of the provincial People's Council cum head of the provincial Party Committee's Commission for Propaganda & Education paid visits to Phan Lam and Phan Son communes.
Mr. Phuc warmly extended congratulations and gave gifts to local leaders, dignitaries and Vietnames heroic mothers in Phan Son and Phan Lam communes on "Tet Dau Lua".