With 143,940 solar panels was installed on the total area of 50 hectares of the surface of Da Mi hydropower lake, it generates a higher output of that on other surfaces. The Da Nhim – Ham Thuan – Da Mi hydropower JSC has recently installed Inverter B station and is expected to connect to the national power grid soon. Once completion, the project is expected to supply adequate clean energy to the consumers across Binh Thuan and some provinces of the Southern region.
Translated by My Thien (Source: Binh Thuan Online).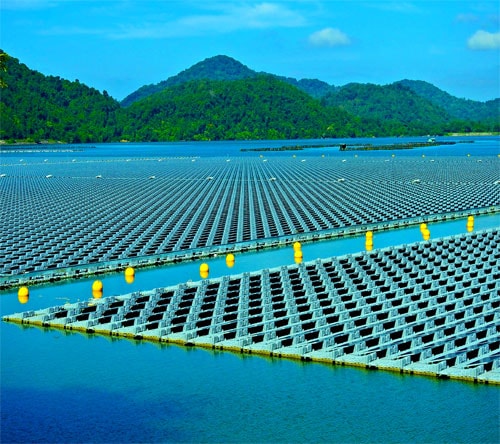 S
olar power plant project floats on Da Mi Lake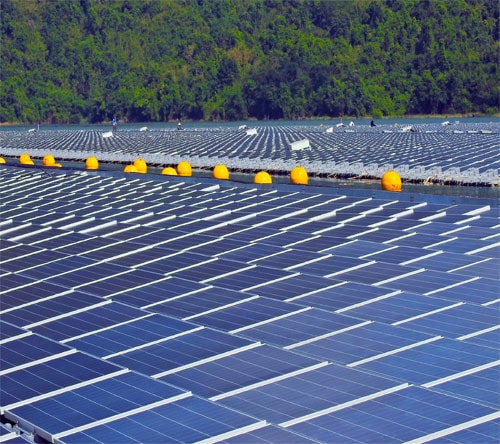 Nearly 150,000 solar panels was installed on the lake surface of Da Mi.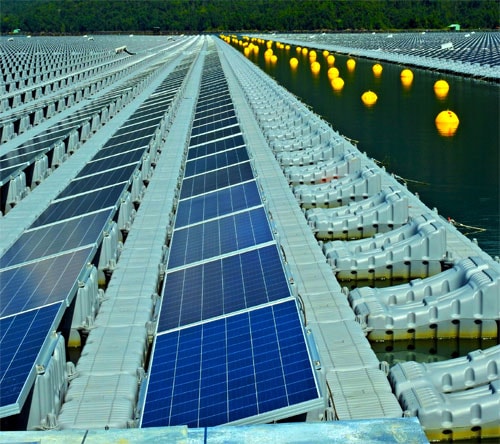 All solar panels are ready for generation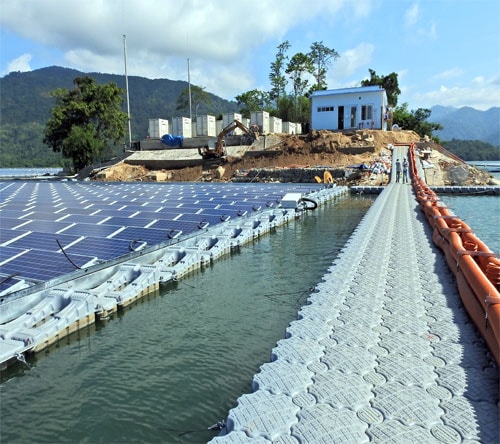 Newly-built Inverter