The information was released at a ceremony reviewing voluntary activities in summer 2022, which was held by the Ho Chi Minh Communist Youth Union, the Vietnam Youth Federation and the Ho Chi Minh City Student's Association, in Ho Chi Minh City on August 7.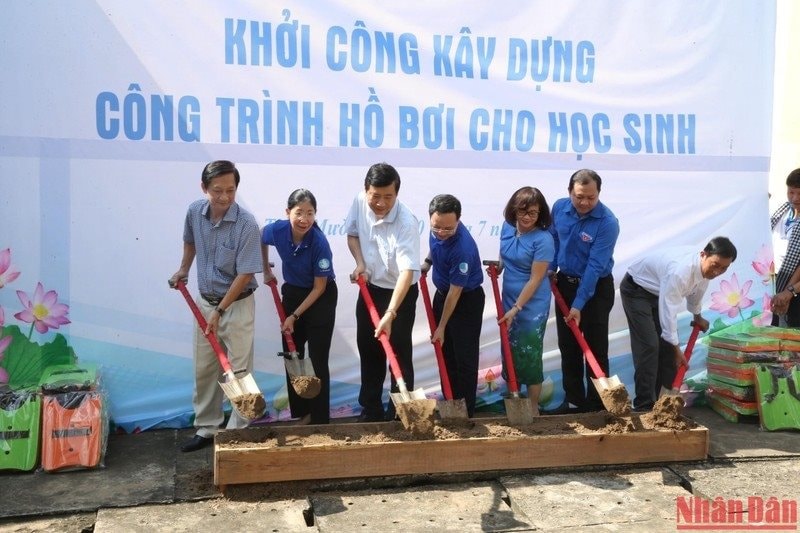 Volunteer programmes and campaigns in the summer of 2022 include the "Green Summer", "Assistance during Exam Season, "Red Phoenix Flower", "Pink Holiday", "Green march" and "Green shirt tutor" which were implemented from June 5 to August 7.
The "Green Summer" campaign was conducted in Ho Chi Minh City, 17 provinces, Phu Quy Island and Laos, with various activities to refurbish urban areas, protect the environment, respond to epidemics, and build new-style rural areas, and others.
In particular, volunteer soldiers carried out the project "Restoring old photos of Heroic Vietnamese Mothers and Martyrs in Cu Chi District" on the occasion of the 75th anniversary of the War Invalids and Fallen Soldiers' Day.
Speaking at the ceremony, Vice Chairman of the Ho Chi Minh City People's Committee Duong Anh Duc said that it is necessary to strongly promote the volunteer culture, so that volunteer cultural values are close to all people, leading to more volunteer activities in the community and society.