This is also Binh Thuan's gateway urban that directly connects to Vung Tau and Ho Chi Minh City. However, La Gi's current infrastructure has many flaws, including a lack of investment in the lighting system on many inner-city roads, which affects security, order, and traffic safety at night. To contribute to urban embellishment, at the end of 2021, the Department of Planning and Investment approved a plan to select a contractor for the construction and installation of urban lighting systems, as well as work to repair and upgrade Nguyen Hue Park, the town of La Gi. These two projects have an investment capital of more than 33.247 billion VND from the Binh Thuan Lottery and a portion of the local budget. The work started in late 2021 and will be completed in the third quarter of 2022.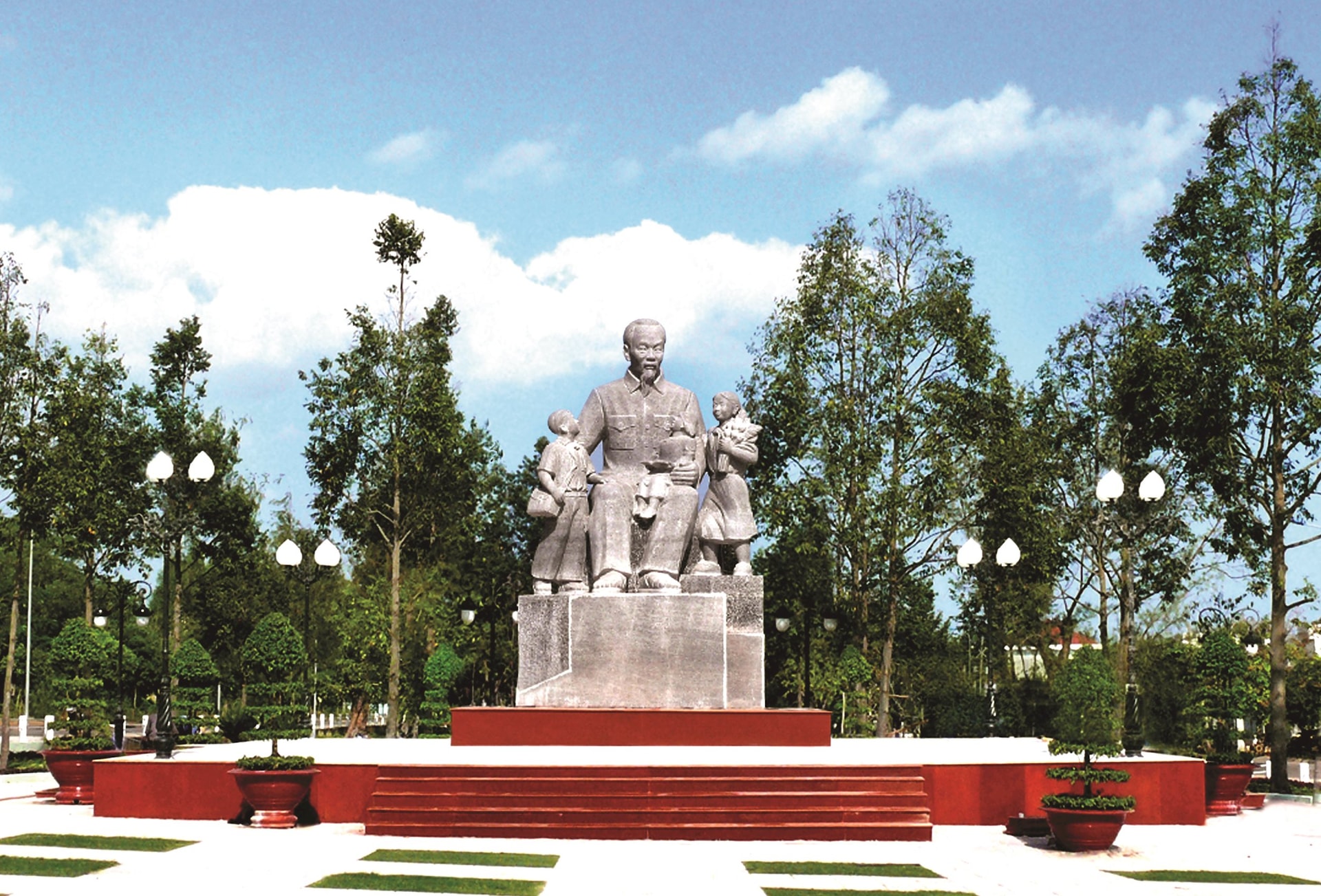 The total length of lighting for 11 roads in the La Gi town lighting project (phase 1) is 13 km, including the following routes: the 100-meter-long Ky Dong; the 150-meter-long Ky Dong 2 road; 300-meter Nguyen Huu Tho street; Phan Dinh Phung street (500m); Le Trong Tan street (250m); Nguyen Trung Truc street (800m); Nguyen Van Cu street (500m); Le Van Tam street (1,100m); Nguyen Binh Khiem street (2,300m); Nguyen Tri Phuong street (1,300m) and Hung Vuong street (5,700m). The project's investment is VND 19,335 billion, funded by the Binh Thuan Lottery. The implementation period is limited to 180 days. After completion, the project will ensure security and order, traffic safety, serving people's daily needs, and contributing to the enhancement and creation of La Gi town's urban beauty.
In addition to the lighting system investment project, La Gi town has implemented a project to repair and upgrade Nguyen Hue park, which was invested by the La Gi town People's Committee. Nguyen Hue Park was built and put into operation for a long time. In 2009, a monument of President Ho Chi Minh was built in this park by the local goverment. The 3-meter-high Statue of Late President Ho Chi Minh which is made of green stone, depicts the figures of Uncle Ho, children and teenagers in the monument. Some park items have deteriorated over the time and should be repaired or upgraded. Paving the park, drainage ditch, leveling, planting grass, water supply, electricity for lighting are all parts of the project's investment scale. With an investment capital of more than 13,914.85 million VND, the project's implementation time is limited to 210 days.
The investment in repairing and upgrading Nguyen Hue park to create a green and airy space to serve the needs of entertainment contributes to the beauty of the urban landscape and other needs of the people of La Gi town.